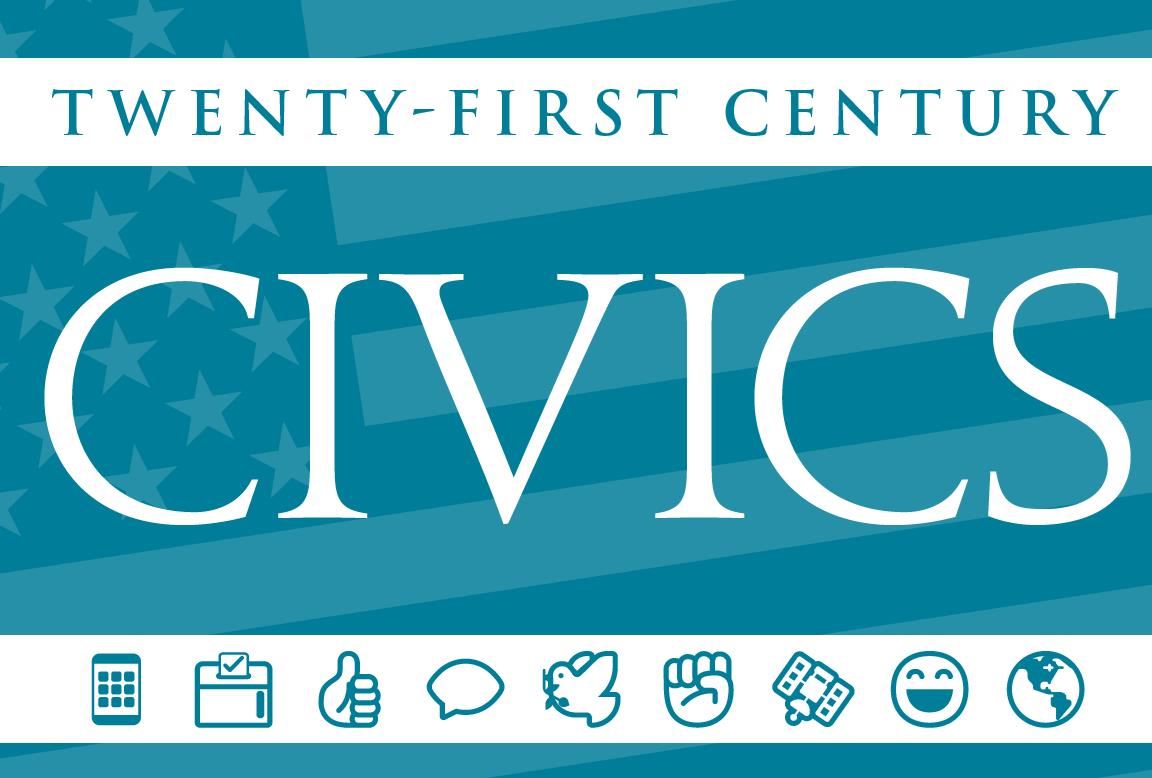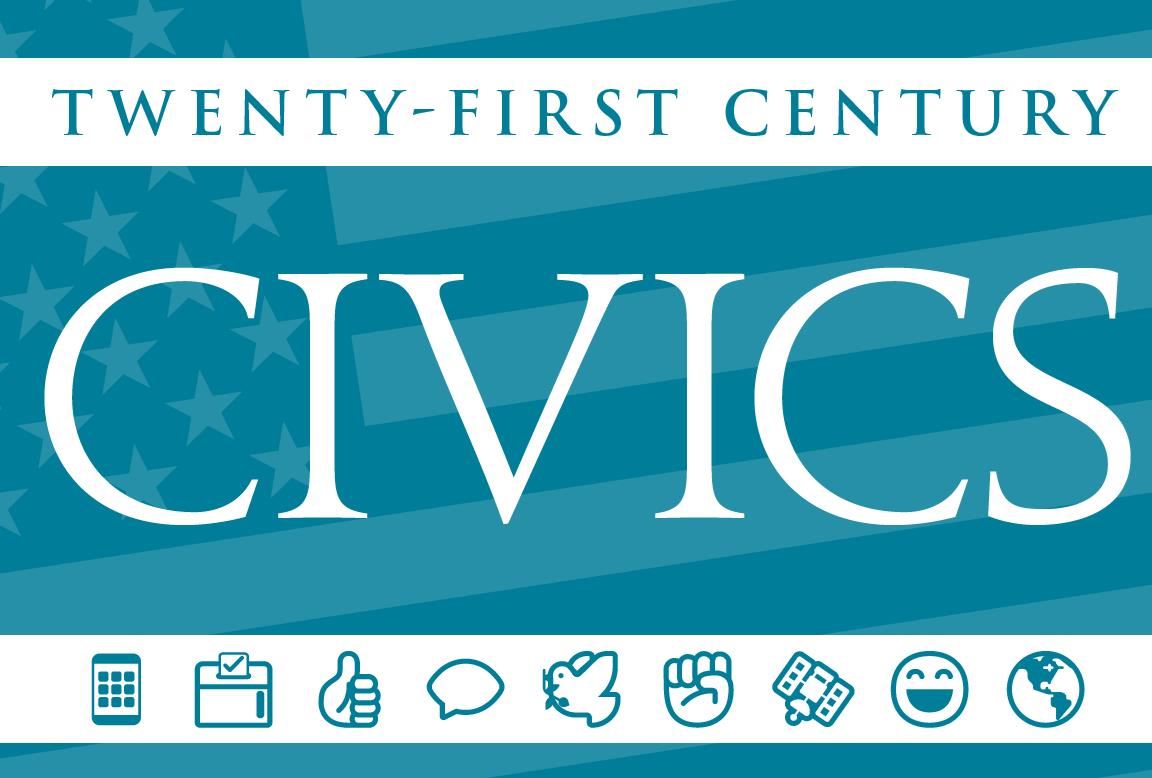 21st Century Civics
21st Century Civics is a collection of in-person and online speakers, book discussions, exhibits, and opportunities that invite Kansans to participate in 21st century civics and learn more about the history of American democracy and the shared responsibilities of citizenship.
21st Century Civics is part A More Perfect Union, an initiative of the National Endowment for the Humanities. As part of the preamble to the United States Constitution, A More Perfect Union has been a vision for the country since 1787. What does it mean for you and your community? Learn More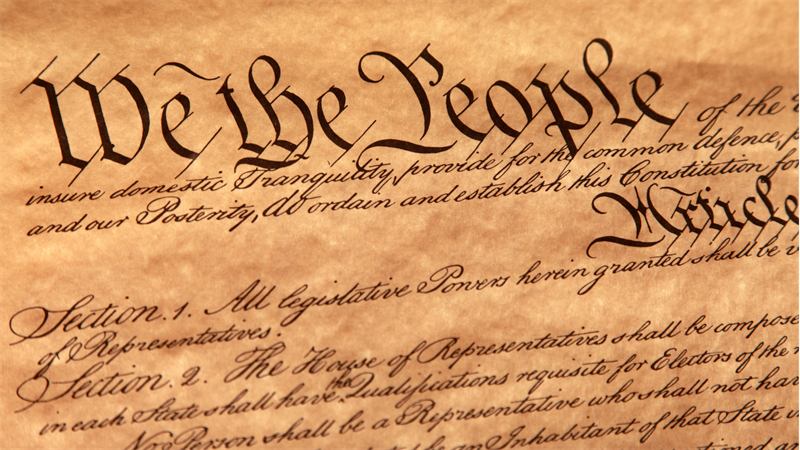 Current Resources
21st Century Civics provides ready-to-use resources in easy-to-use formats that Kansans can use to engage with the stories of our nation and state.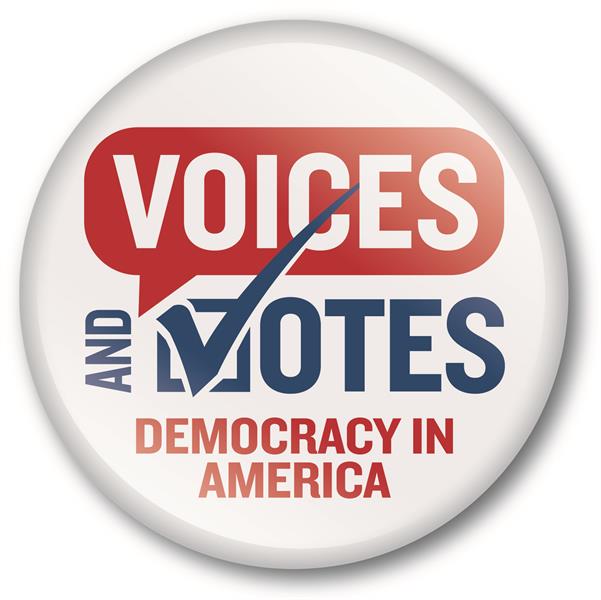 Voices & Votes: Democracy in America
Voices & Votes: Democracy in America is a new Smithsonian traveling exhibition touring Kansas through January 2024!
Voices and Votes: Democracy in America explores the history of American democracy. The exhibition traces the bold American experiment of a government run by and for the people, examines the influences that shaped the early days of American democracy, and the changes that have occurred in the nearly 250 years since.
Former U.S. Senator Nancy Landon Kassebaum shared, "Through violence and peace, we are a nation that has been shaped by voices and votes. I'm looking forward to visiting the exhibit and pause to reflect our history in Kansas to speak and to vote – both are necessary for a democracy."
The six hosts have created companion exhibitions and public programming opportunities to highlight local stories that expand our understanding of democracy. The topics to be explored by the sites during the Kansas tour are: Indigenous voting rights at the Mid-America All-Indian Museum in Wichita, the Chautauqua movement and suffrage at the Winfield Public Library; contemporary voting decisions in Ottawa at the Old Depot Museum; frontier politics in Dodge City at the Boot Hill Museum; and African American Kansas settlers and their influence on civil rights at the Nicodemus National Historic Site in Nicodemus.
Plan Your Visit!
Boot Hill Museum, Dodge City
March 25 – May 7, 2023
Mid-America All-Indian Museum, Wichita
May 13 – June 25, 2023
Nicodemus National Historic Site
July 1 – August 13, 2023
Franklin County Historical Society, Ottawa
August 19 – October 1, 2023
Winfield Public Library
October 7 – November 19, 2023
Republic County Historical Society, Belleville
November 25, 2023 – January 7, 2024​
​Voices and Votes Accesible Resources
HK now provides an inclusive online experience enabling visitors to access online content for Voices and Votes barrier-free. Both audio and Spanish language translations of the exhibition are available. Explore accessibile resources.
Voices and Votes Sidewalk Civics Tour​​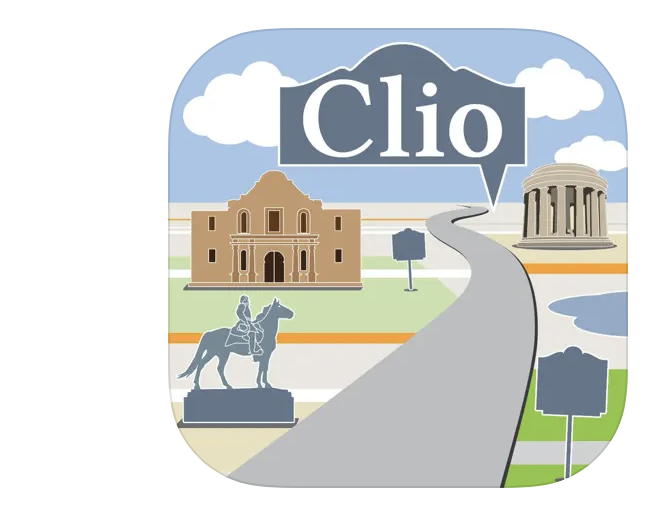 ​What does American democracy look like? The Sidewalk Civics tour explores the ways Kansans have memorialized democracy through monuments, civic architecture, and more! Take the tour on your smartphone with the Clio - Your Guide to History app or visit theclio.com to explore stories of democracy in Kansas at doezens of sites.
Grant Opportunities
Apply for a grant to explore a local story of democracy, civics, citizenship, civic leadership, equal rights, and more. Be part of the Voices & Votes momentum, create new exhibits and 21st century civics workshops for your community, or explore a fresh perspective on the A More Perfect Union concept. What does this mean in your community? Explore grant opportunities.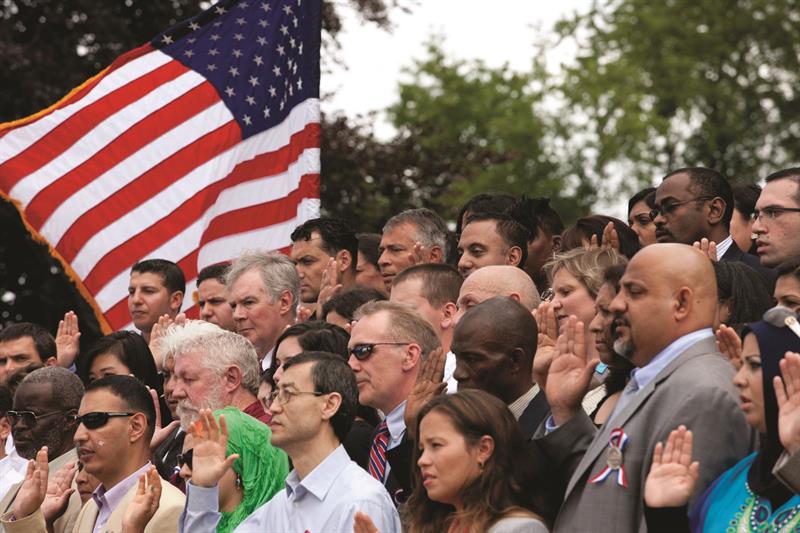 Big Idea
Spark a conversation with the Big Idea. Join the Big Idea online and hear from Indigenous and African American Kansas scholars and culture leaders about historical and current events. These free discussions, paired with presenter-recommended books and films, can provide a starting point for your own conversations about ideas that shape our nation. Explore Big Idea essays.

21st Century Civics Speakers Bureau
Bring speakers to your community to talk about a topic that explores American democracy. Choose from 28 presentations designed to inspire, inform, and generate ideas that strengthen civic engagement. Dynamic speakers are available now for in-person or online events. These events are free; HK covers the cost for in-state nonprofit organizations. Explore topics.
A History of the American Indian Boarding Schools, with Eric Anderson
The Dockum Drugstore Sit-in, with Prisca Barnes
Children of the Promised Land, with Angela Bates
Fighting for Equality: Women's Suffrage in Kansas, with Sarah Bell
Madame Mayor: The First Women Mayors in Kansas, with Sarah Bell
William Allen White and the KKK in Kansas, with Beverley Olson Buller
People, Places, and Politics of 1800s Kansas, with John Burchill
Learning from Gordon Parks, with Ann Dean
The Kansas City Monarchs and America's National Pastime, with Phil Dixon
The Civil War in Kansas, with Will Haynes
Army of Amazons: Women's Fight for Labor Rights in Kansas Coalfields, with Linda Knoll
Last Stand at Rebel Creek: The Osage as Union Allies in Civil War Kansas, with Isaias McCaffery
Beyond Brown: Mexican Struggles for Equality Before and After Brown v. Board, with Valerie Mendoza
Holocaust Stories of Resistance and Resilience, with Caryn Mirriam-Goldberg
Voices of Japanese "War Brides" in Postwar Kansas, with Ayako Mizumura
The Disability Rights Movement, with Ray Mizumura-Pence
Mapping Inequality, with Donna Rae Pearson
Charles Curtis: The First Native American Vice President, with Erin Pouppirt
A New Generation of Veterans: Stories from Iraq and Afghanistan, with Murl Riedel
Architecture of the People's Houses, with Murl Riedel
U.S. Presidential Libraries and Museums, with Anita Tebbe
Good Trouble, with John Edgar Tidwell
Love, Marriage, and Citizenship in Early 20th Century America, with Kathryn Vaggalis
Pride: From Stonewall to Small Town Kansas, with Brandon West
Free Did Not Mean Welcome, with Carmaletta Williams
The Promises and Pitfalls of Social Media, with Stephen Wolgast
City and County Governments in Kansas: What Do They Do and How are They Financed? with Hannes Zacharias
Watch: Kansas Stories
Watch free short films locally produced that highlight Kansas stories that enhance the vision of A More Perfect Union. Learn about the Kansas City communities of Strugglers Hill and Quindaro, experience the music of Mariachi Estrella, find out how a Stafford County museum preserved thousands of photos, and more.
Listen: Kansas Stories
Listen to stories of Kansans advocating for change on the Kansas 1972 podcast and choose from dozens of mini-audio presentations on the Humanities Hotline, including letters to Bob Dole, Civil War veteran Colonel Hughes, Abraham Lincoln's trip to Kansas, President Eisenhower's childhood in Abilene, the significance of Pow Wows, African American musicians, and so much more. Listen here.
Read: Reading Frederick Douglass on the 4th of July
In 1852, the Ladies' Anti-Slavery Society of Rochester, New York, invited abolitionist leader and celebrated orator Frederick Douglass to give a speech in honor of Independence Day. Douglass delivered a speech that is now called "What to the Slave is the Fourth of July," a powerful oration that challenged American ideals of freedom at a time when an estimated 3.9 million people were enslaved.
Today, citizens gather across the country on courthouse steps, in parks, or online to read aloud, together, Douglass' famous speech. These public readings provide an opportunity for us to reflect on the promise of democracy, reexamine our histories, and shape our aspirations for the future.
Learn: Indigenous History and Land Acknowledgments
As many Kansas organizations add Indigenous land acknowledgments to their public programming, it is important to consider education and action steps that improve education for and about Native peoples. Below are some resources to assist this effort.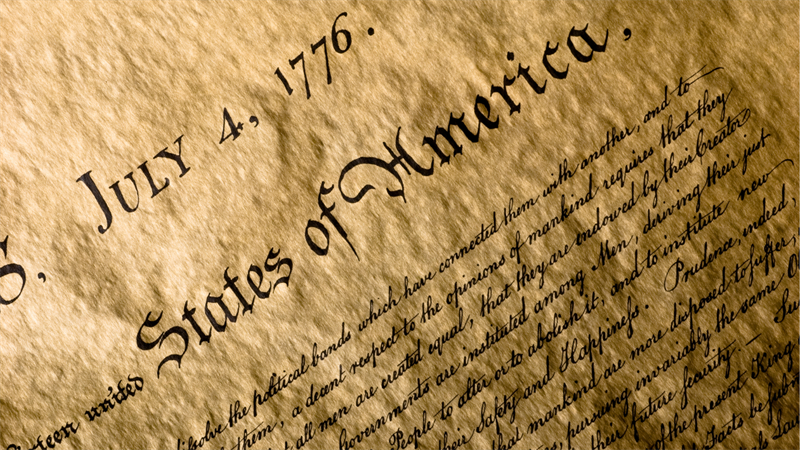 Additional Resources and Toolkits
There are an abundance of helpful online resources where Kansans can learn more about the history of our nation's democracy. Here are a few to get you started.
Kansas Documents
Kansans on Democracy
Art of Voting
The Art of Voting was a pop-up exhibition exploring the 15th Amendment after 150 years. Based on an original exhibition created by the Watkins Museum of History in Lawrence, The Art of Voting was designed to inform Kansans about the history of electoral engagement and the right to vote, focusing primarily on when voting rights were extended to African Americans.
Download the Art of Voting Brochure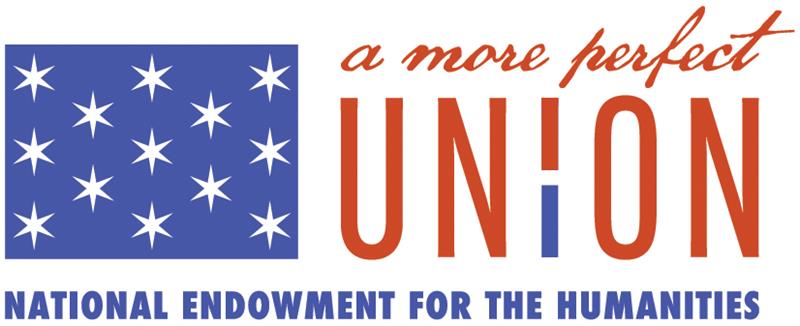 "A More Perfect Union: America at 250" national initiative supported by the National Endowment for the Humanities is designed to demonstrate and enhance the critical role the humanities play in our nation, while also helping Americans prepare to commemorate the 250th anniversary of the Declaration of Independence in 2026. The task of building a more perfect union, rooted in the ideal of human equality, falls to every generation of Americans. The basic goals of life, liberty, and the pursuit of happiness endure over time, even as the challenges change.