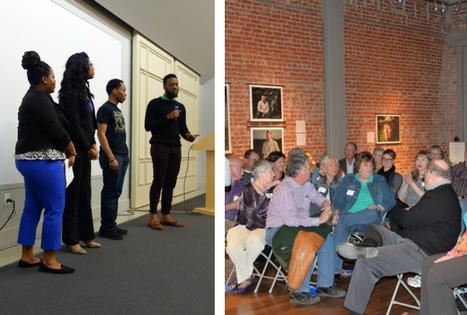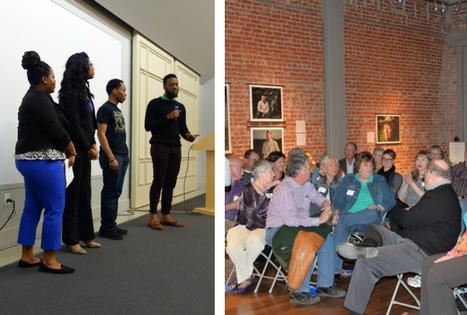 Humanities For All Grants
Humanities For All grants support projects that draw on history, literature, and culture to engage the public with stories that spark conversations.
Goals:
Share stories that explore the human experience
Engage people in public discussions
Generate insights that cultivate a thriving democracy
Types of Projects We Support
Humanities programs can take many forms. Formats include, but are not limited to, interpretive exhibitions, community conversations, town halls, panel discussions, presentations, book discussions, short films, full-length films, or podcasts. Creativity and innovation is encouraged.
To be competitive for funding, the humanities must be central to the project. Project should draw on our diverse history, literature, and cultures to explore a defined topic. Projects must engage the general public, which primarily refers to an adult, out-of-school audience.
Humanities include the study of history, literature, ethnic studies, languages, linguistics, law, folklore, gender studies, religious studies, philosophy, art history, archeology, cultural anthropology, and ethics. Social sciences, such as political science and sociology, are also considered humanities.
Who Can Apply
In-state nonprofit organizations are eligible, including colleges and universities
501(c)(3) status is not required
A DUNS number is required. What is a DUNS number? The nine-digit number is used to track federal funding. DUNS numbers are free and never require a processing fee. Receive a DUNS number free-of-charge by calling 866-705-5711 or by visiting http://fedgov.dnb.com/webform. Need help? Follow the simple, step-by-step "How to Get a DUNS Number" cheat sheet. *Please be advised that the federal government might require a SAM Number (System for Award Management) in order to receive grant funding, beginning in 2020. Organizations must have a DUNS number before a SAM number can be obtained. The decision on mandatory SAM numbers is still under review, but the HK grant application guidelines will be updated accordingly as soon as possible.
Organizations with an open HK grant from a previous cycle are ineligible.
Award Amounts & Deadlines
Mini Grants
Amount: Up to $3,500
Deadline: Applications can be submitted at any time, but must be at least six weeks before the first event.
Major Grants
Amount: Up to $10,000
Deadlines: Applications are reviewed three times a year
Spring 2020
Draft: Due Jan 29, 2020
Final Application: Due Feb 26, 2020
Notification by HK: By Apr 1, 2020. Projects can begin after Apr 18.
Summer 2020
Draft: Due Apr 22, 2020
Final Application: Due May 20, 2020
Notification by HK: By Jul 1, 2020. Projects can begin after Jul 18.
Fall 2020
Draft: Due Aug 26, 2020
Final Application: Due Sep 30, 2020
Notification by HK: By Nov 4, 2020. Projects can begin after Nov 14.
Grants are available as funding allows.
For more information, contact Stefanie Torres-Maksimowicz, Grants and Outreach Officer, at stefanie@humanitieskansas.org or 785-357-0359.