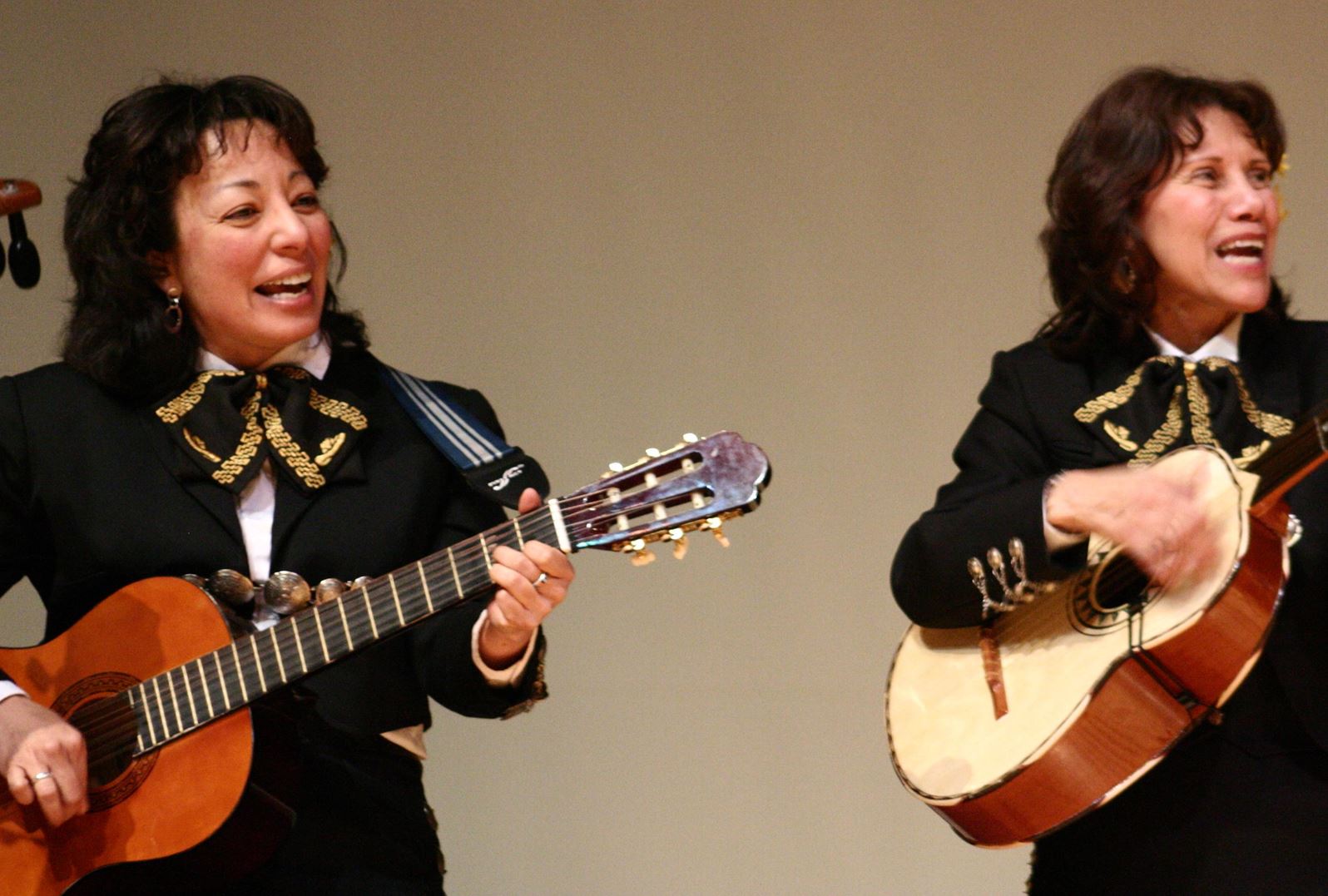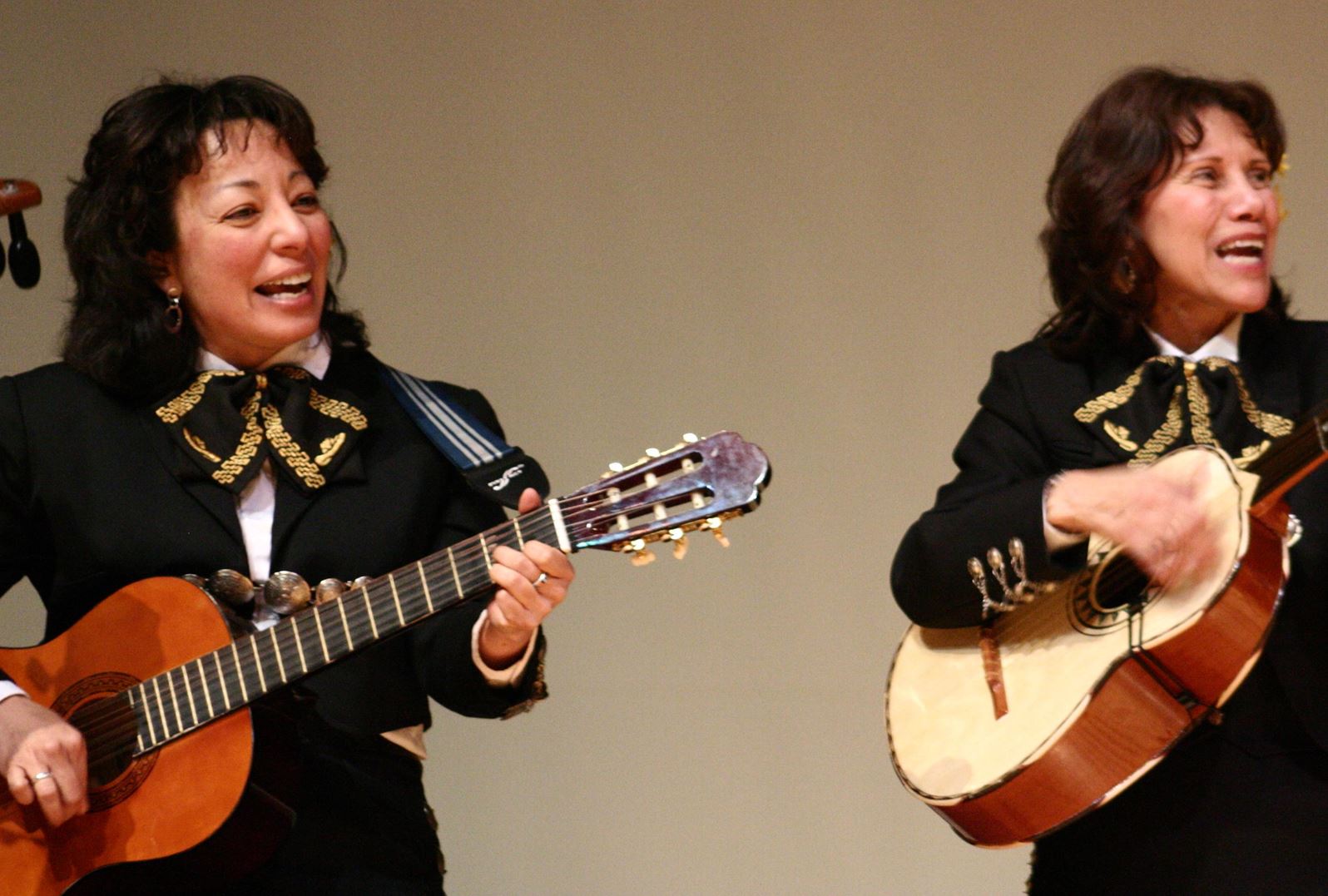 From Masa to Mariachi: Exploring the Mexican Immigrant Experience in Kansas
April 9, 2020
Stories of the Mexican immigrant experience in Kansas provide an opportunity for Kansans from all backgrounds to think about how we balance our individual histories and identities with our participation in mainstream American culture.
Take some time out to explore the stories below:
WATCH: Mariachi Estrella: Ad Astra Per Aspera. This short documentary film, produced by Justicia, Inc. and Via Dolorosa Films, tells the story of Kansas's first all-female mariachi band. This group of Topeka musicians helped establish the tradition of mariachi in the heartland, suffered through the 1981 skywalk collapse at the Hyatt Regency, and are memorialized by a bronze statue in front of the Topeka Performing Arts Center.
READ: "Chasing the American Dream" by Michelle Mattich. In this thoughtful essay, Michelle Mattich, a college student and daughter of Mexican immigrants, reflects on her summer job slicing meat at National Beef, an industrial meat packing plant in Liberal, Kansas. Through her writing, Mattich deepens her own understanding of the immigrant experience as well as ours.
EXPLORE: The Mexican Village Historic Preservation Project provides a look into Dodge City's historic Mexican Village neighborhood. This neighborhood began as a site for housing immigrant railroad workers but quickly became its own community with its own grocery store, church, and school, in order to meet the needs of Latino residents who were not served elsewhere due to segregation. The Mexican Village was razed in the 1950s, but stories of the Village live on. You can also read about the "Faces of the Eastside Neighborhood" exhibition, which Humanities Kansas sponsored in 2019 in order to share images of the original village residents, here.
Then talk through the following questions with friends and family:
What are some of the different reasons that Mexican immigrants have come to Kansas over the years? What makes the Kansas version of the "American Dream" so attractive to so many?
Immigrant communities bring valuable culture with them to their new homes, but they often face persecution. Why? Can immigrant culture play a role in dissolving American bias?
How do you balance your own unique history and identity with the larger culture in which you live? What traditions and customs do you have that are not shared by the majority, and how do you keep them alive?
Dial-a-Speaker
Go further by scheduling a presentation through HK's new Dial-a-Speaker program. Gene T. Chávez, Diversity Consultant and President of Chavez and Associates, is available to do virtual presentations on the Spanish tradition of the vaqueros—the original cowboy—and the role they played in the meat industry of the Midwest, as well as the history of the tortilla and how this Mexican staple sheds light on the Mexican immigrant experience.
Dial-a-Book Discussion
Alternately, you can schedule a book discussion through HK's new Dial-a-TALK program. With reading lists like "Between Fences," "Beyond the Border: Latino Immigration Experiences," and "Hispanic Heritage: Mothers, Sisters, and Daughters," there's plenty to read and plenty of book discussion leaders ready to dial-in and help you discuss! Explore titles in the TALK catalog.
Email abigail@humanitieskansas.org to schedule a Dial-a-Speaker or a Dial-a-TALK session today.
Banner Photo by Ernest J Drake