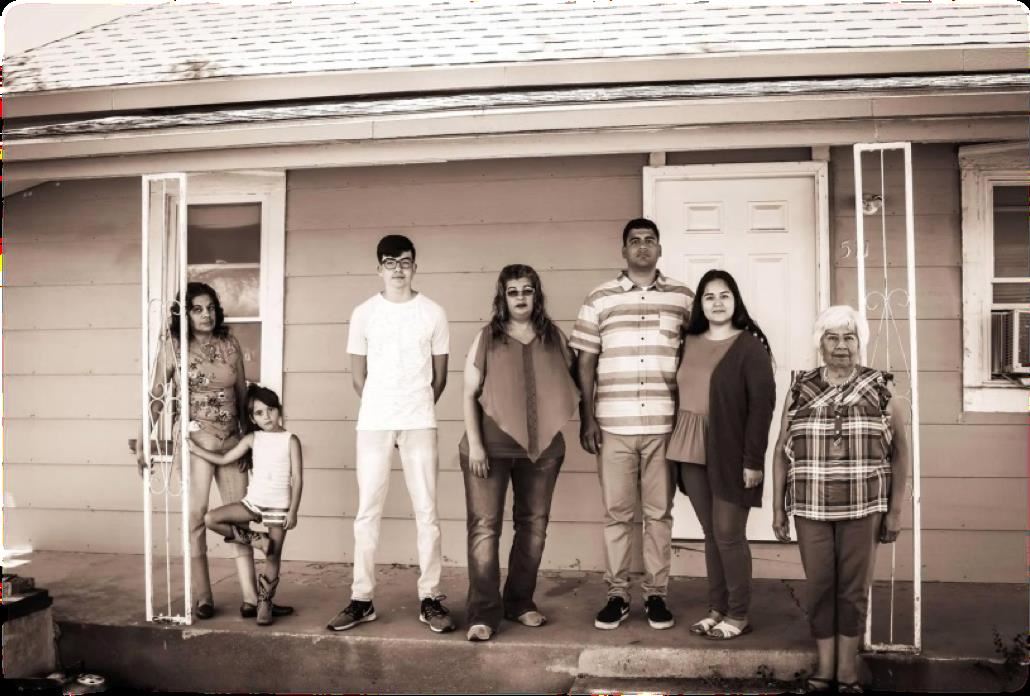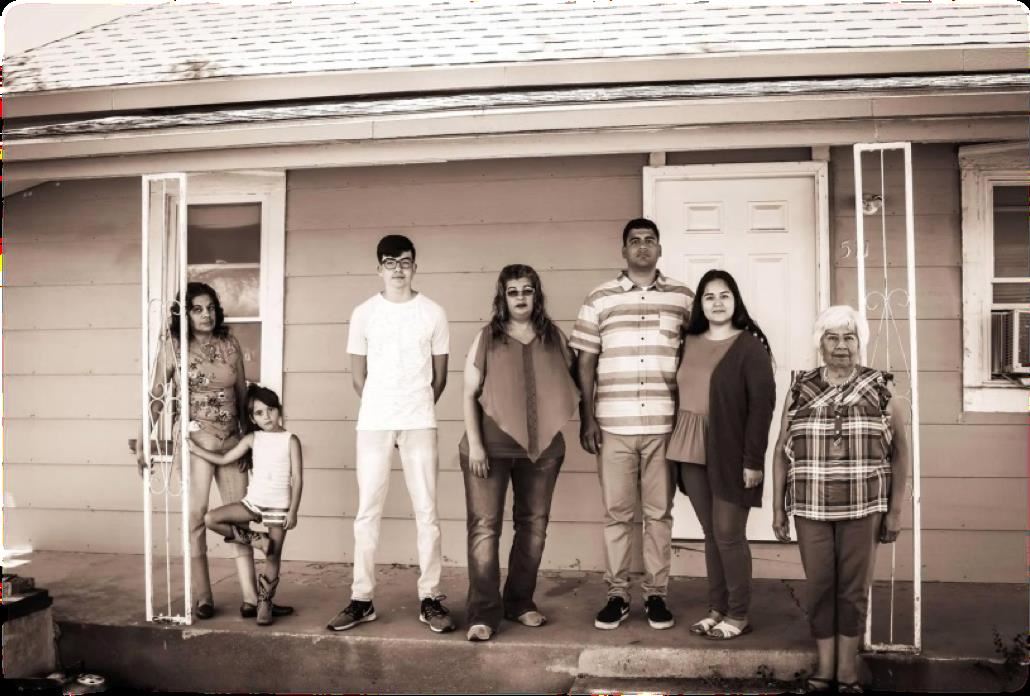 Faces and Places
September 19, 2019
In the early 20th century, 19 year-old Soledad Sanchez crossed the border from Mexico to the US searching for a better life. He found himself in Dodge City, in southwest Kansas, working for the Atchison, Topeka & Santa Fe Railway and living in the neighborhood known as the Mexican Village along with nearly 300 of his compatriots.
Today, Sanchez's story and that of his descendants is being told in "Faces of the East Side Neighborhoods," an exhibition featuring portraits of the descendants of the early pioneers. Each portrait is accompanied by a poem by Poet Laureate of Kansas Huascar Medina. The exhibition is supported by an HK Humanities for All grant.
The Mexican Village started out as housing for railroad workers, but it quickly grew into a self-sufficient community, with its own grocery store, pool hall, Catholic church, and school. It had to: segregation and discrimination was prevalent in the 1800s and early 1900s. One former Mexican Village resident recalled, "We had to sit in the balcony at movie theaters in Dodge City. We were not allowed to be served in the town restaurants."
As a result, Mexican Village was a tight-knit community. If a resident hosted a family celebration such as a wedding or baptism, the entire neighborhood assumed they were invited.
In 1955 Dodge City razed Mexican Village as part of the era's urban renewal programs. Most families moved north of the railroad tracks to a neighborhood that came to be known as the East Side. A few residents, like Nellie Esquibel, literally moved their homes across the tracks. Esquibel's family home had once served as the grocery store for the Mexican Village and she lived in it until her death at age 96 in 2010.
It's stories like Nellie Esquibel and her children and grandchildren and the descendants of Soledad Sanchez that Jacque Sherrill, project director for "Faces of the East Side Neighborhoods" wants to capture. Sherrill says that interest in participating in the project has been high and that people are sharing their stories as they are getting their photographs taken. "They bring out boxes of photographs to share," she said.
The popularity has Sherrill considering a future expansion of the project to include oral histories, and she's been asked to take additional photos over the winter holidays when family members who live away will be home.
Over 30 portraits and poems will be on display at the Carnegie Center for the Arts in Dodge City through September 25.
Join the Movement of Ideas
VISIT "Faces of the East Side Neighborhoods" exhibition at the Carnegie Center for the Arts, 701 N. 2nd Ave, Dodge City.
CELEBRATE National Hispanic Heritage Month with a tour of Latino cultural sites in Wichita, Kansas City, Topeka, and Newton. The bilingual walking and driving tours are available on the Clio: Your Guide to History app.
EXPLORE more stories of the Mexican Village on the Mexican Village website created by the Catholic Diocese of Dodge City.
LISTEN to poetry from Poet Laureate of Kansas Huascar Medina in Topeka on September 28.
LEARN more about Latino history and heritage in Kansas by bringing a speaker from HK's Latino Stories of Kansas catalog to your community.
Gallery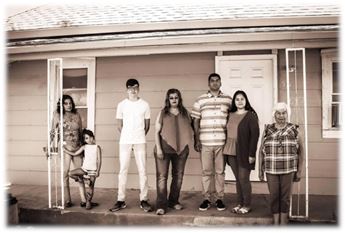 View