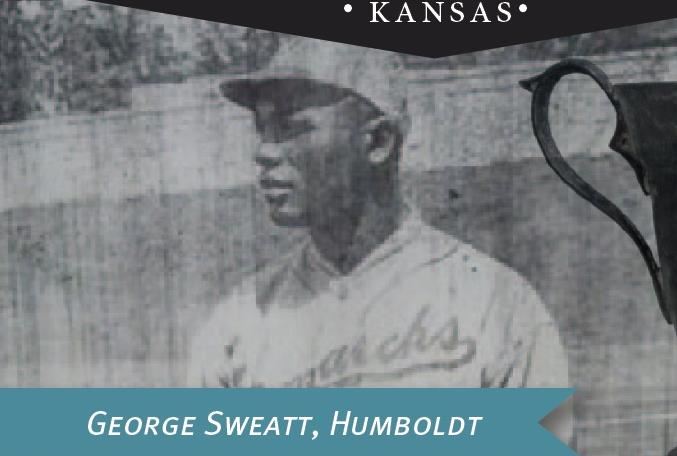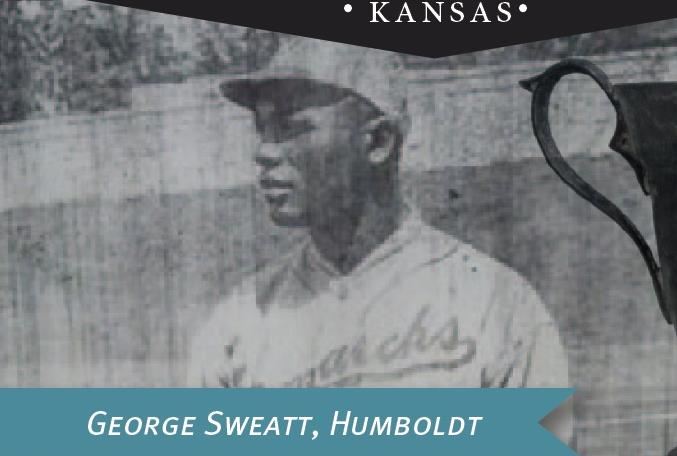 A History Home Run
May 22, 2020
Originally published in May 2020; updated June 2021.
The humanities are stepping up to the plate. As baseball fans wait and wait and wait for the Major League baseball season to start, it's a good time to take a look back at some great moments from baseball history right here in Kansas. 2020 also marks an important milestone: the 100th anniversary of the founding of the Negro Leagues. Grab some peanuts and Crackerjacks and get ready for stories of sluggers, strikes, and swings in the Sunflower State.
Homerun History: Read Kansas Baseball Stories
A Tale of Two Players: Baseball Legends in Humboldt, Kansas
Most small towns will never produce even one famous athlete. Humboldt, Kansas, can claim two: George Sweatt of the Kansas City Monarchs and Walter Johnson of the Washington Senators.
Big Teams in a Small Town
In 1913, the New York Giants and the Chicago White Sox planned an exhibition tour to Tokyo, Hong Kong, Sydney, Cairo, London, Paris….and Blue Rapids, Kansas.
Reading the Signs
Luther Taylor of Oskaloosa, Kansas, was a baseball player for the New York Giants and the Cleveland Bronchos in the early 1900s. Taylor was Deaf and mute and used sign language to communicate with his teammates and poke fun at the refs.
Let There be Light
Independence, Kansas, made history when it hosted the first night game in the history of organized baseball on April 28, 1930. 19 years later a young Mickey Mantle played for the Independence baseball team.
Tinker, Taylor, Hero, Legend
No one still living in the small town of Muscotah, Kansas, ever saw Joe Tinker play baseball. That doesn't stop them from keeping Tinker's memory alive and well in his hometown.
Big Idea: The History of Race and Baseball in Kansas
100 years ago, owners of independent Black baseball teams in the Midwest created the Negro National League. The League showcased talented Black players who were prohibited from playing for all-white Major League Baseball. These new teams, including the Kansas City Monarchs, went on barnstorming tours of Kansas and surrounding states, competing with other Negro League teams as well as local town teams. Early players and future Hall of Famers Satchel Paige, Buck Leonard, Josh Gibson, and Jackie Robinson all played in Kansas before they paved the way for the integration of Major League Baseball in 1947.
Phil S. Dixon's Big Idea essay "It's Time to Recognize the History of Race and Baseball in Kansas: The Good, The Bad, and the Magnificent" and watch his Big Idea interview from December 2020:
Listen: History Repeats Itself
The Spanish Flu epidemic and World War I disrupted the 1918 baseball season. Gambling scandals rocked the sport. These events led to the formation of the Negro Leagues in Kansas City. Listen to Kansas Public Radio's story "Baseball's Coronavirus Shutdown Reminds Some of Similar Season a Century Ago."
How are you passing time until the national pastime returns? Tell us! Share your Story Chaser story on Instagram. Be sure to tag @humanitieskansas and use the hashtag #storychasershk.