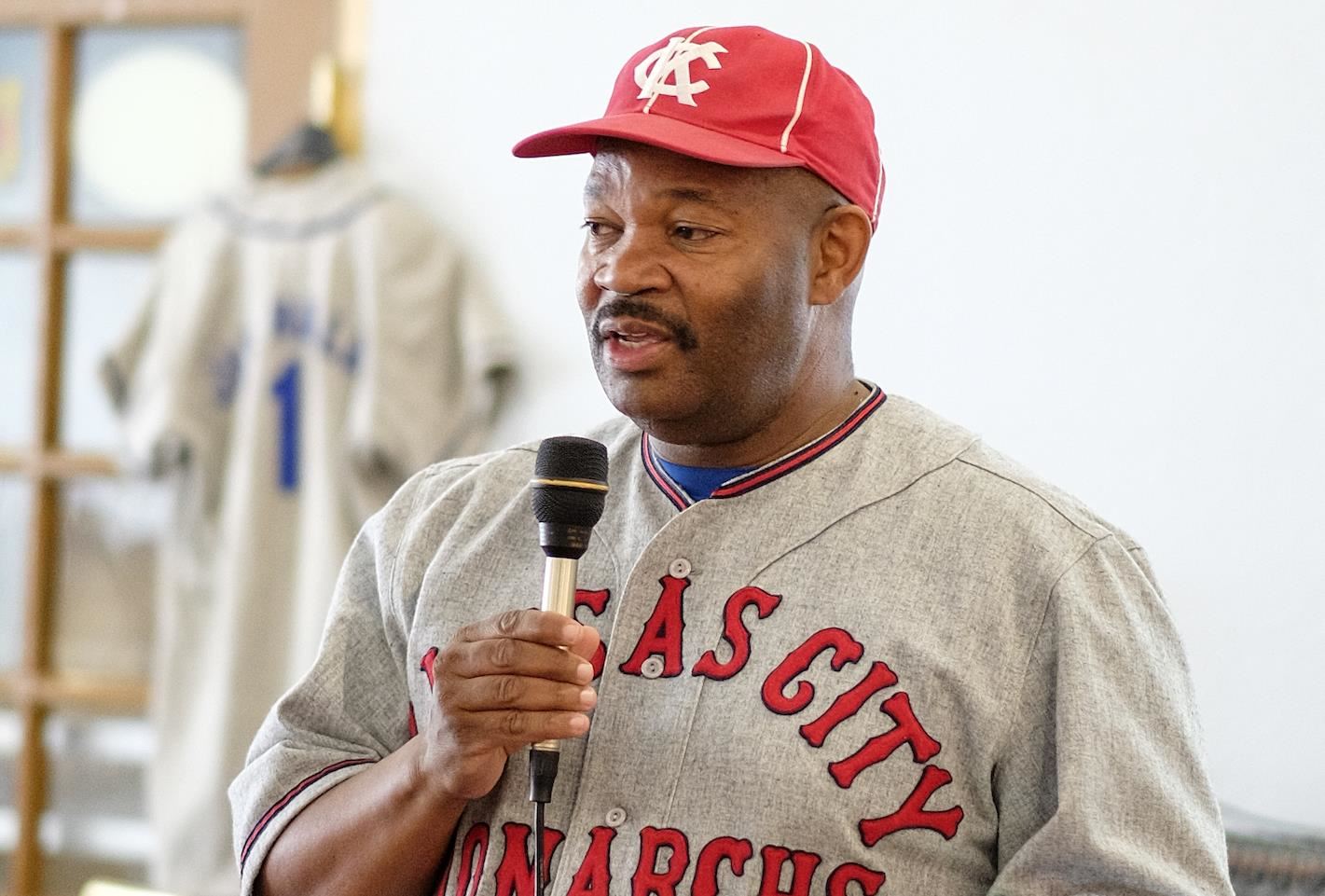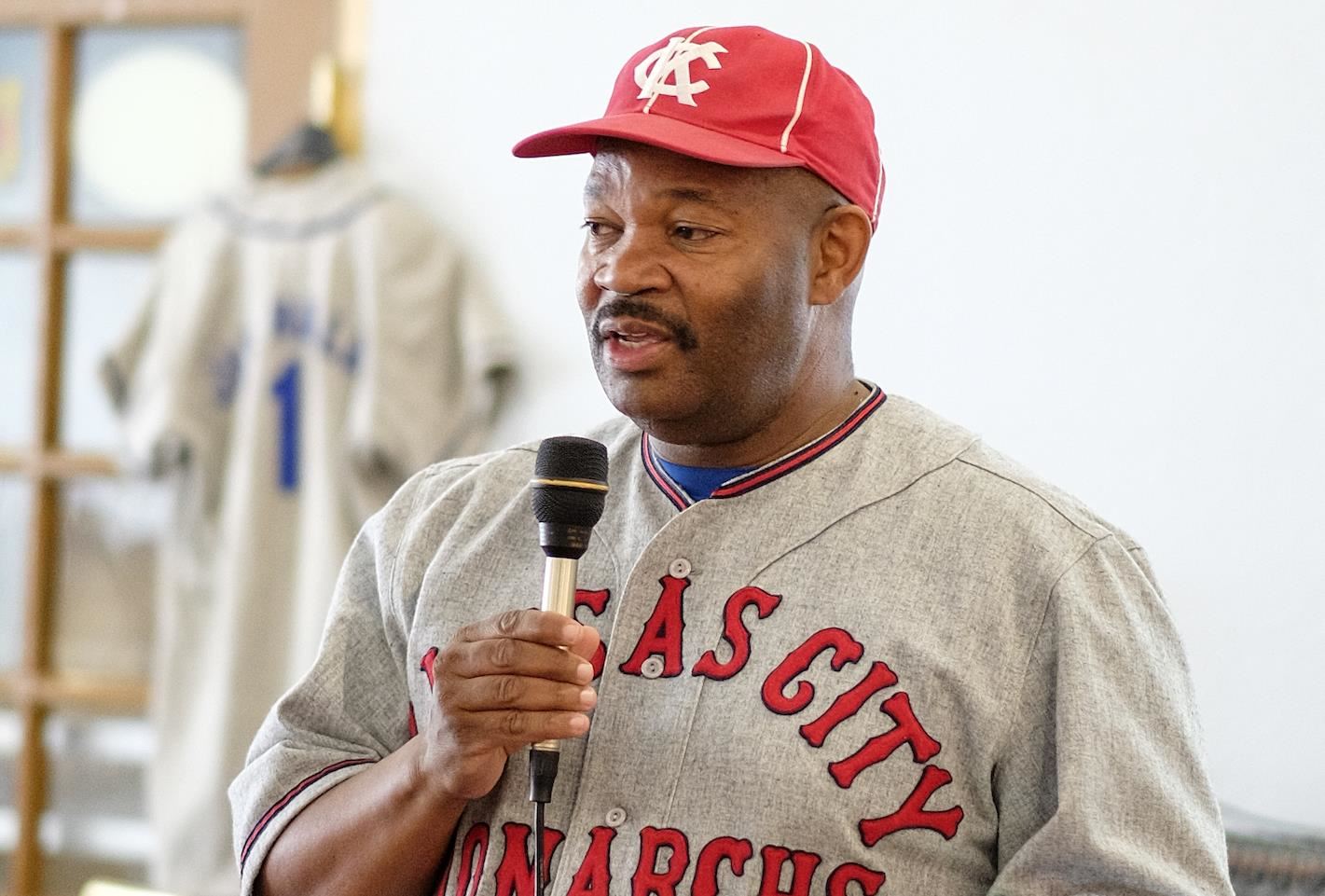 Big Idea: It's Time to Recognize the History of Race and Baseball in Kansas: The Good, The Bad, and the Magnificent
December 14, 2020
By Phil S. Dixon
100 years ago, owners of independent Black baseball teams in the Midwest created the Negro National League. The League showcased talented Black players who were prohibited from playing for all-white Major League Baseball. These new teams, including the Kansas City Monarchs, went on barnstorming tours of Kansas and surrounding states, competing with other Negro League teams as well as local town teams. Early players and future Hall of Famers Satchel Paige, Buck Leonard, Josh Gibson, and Jackie Robinson all played in Kansas before they paved the way for the integration of Major League Baseball in 1947.

Baseball is timeless and few fans will forget the crowds gathered in Kansas City to celebrate the Royals' World Series win in 2018. Major League Baseball is big business in Kansas City, largely because of the success of the two-time World Champion's team. But, believe it or not, before the Royals, there was even greater excitement for town team baseball and the popular Kansas City Monarchs.
The Kansas City Monarchs were among the most famous and most successful of the Negro Leagues' clubs. Beginning in the 1920s, the Monarchs barnstormed across Kansas playing local teams and bringing with them diversity and inclusion, but it was no easy task. Barnstorming teams had to plan where to stay, how long to stay, and how to function in the world of segregated Kansas and surrounding states. Segregation dictated where players could sleep and what they could eat. "We had to go in the colored neightborhood if we wanted anything hot at all," recalled Satchel Paige and shared on the National Baseball Hall of Fame blog. "If there was no colored in the town or no colored restaurant, we went to the grocery store again for baloney sausage."
Manhattan, Kansas, native and Monarchs' first baseman, George Giles said, "Accommodations were bad. Very bad! We [would] come to Manhattan [Kansas] to play and two had to stay in somebody's house––two had to stay over here and two over there. Sometimes they'd fix meals for us at the Baptist church, or we'd go to the grocery store, because we couldn't go to town to eat."[i]
For generations of Kansans, town team baseball was popular entertainment; the excitement fueled by the opportunity to see local teams play against powerhouses like the Monarchs. In the 1920s, the Monarchs barnstorming tours were legendary – the team "storming" into small towns for one and two day visits, often playing against the hometown team. Fans would fill the stands. A Monarchs match up against the Osawatomie town team was typical of a barnstorming exhibition game, with the Monarchs walking away with back-to-back shutout victories in 1921 and 1922, 6-0 and 5-0 respectively.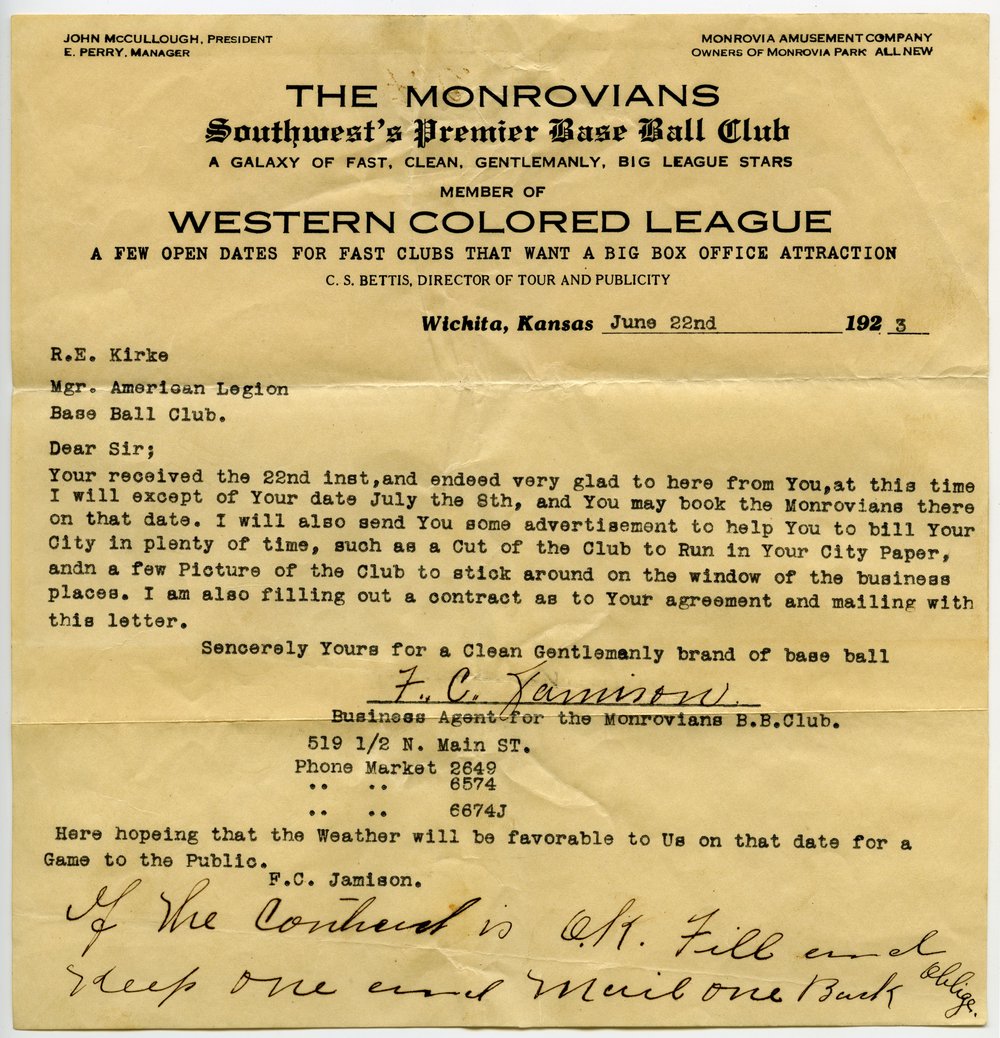 At Wichita the Monarchs and House of David set records with a paid attendance of 8,900 at the old Island Park. A game between the House of David and Kansas City had drawn upwards to 6,300 in 1933 at the same field.[i] A record for the new Lawrence Stadium crowd was set in August of 1934––during a Monarchs verses House of David game that attracted a crowd of 9,000.[ii]
Barnstorming Negro League baseball players came to Kansas, but they also came from Kansas. Ballplayers like pitchers Wilber "Bullet" Rogan and Richard "Dick" Whitworth of Kansas City, Kansas; infielders Carroll Ray Mothell, Elwood "Bingo" DeMoss and manager "Topeka Jack" Johnson of Topeka; pitcher Andy Cooper and catcher T.J. Young of Wichita; pitcher Chet Brewer of Leavenworth; George "Bacon" Brown of Independence, along with pitcher Albert "Pomp" Reagor and infielder George Sweatt of Humboldt were some of Black baseball's most talented regional stars. They played for teams like the Kansas City Kansas Giants, the Kansas City Monarchs, the Topeka Giants, the Chanute Black Diamonds, the Wichita Monrovians, and many others.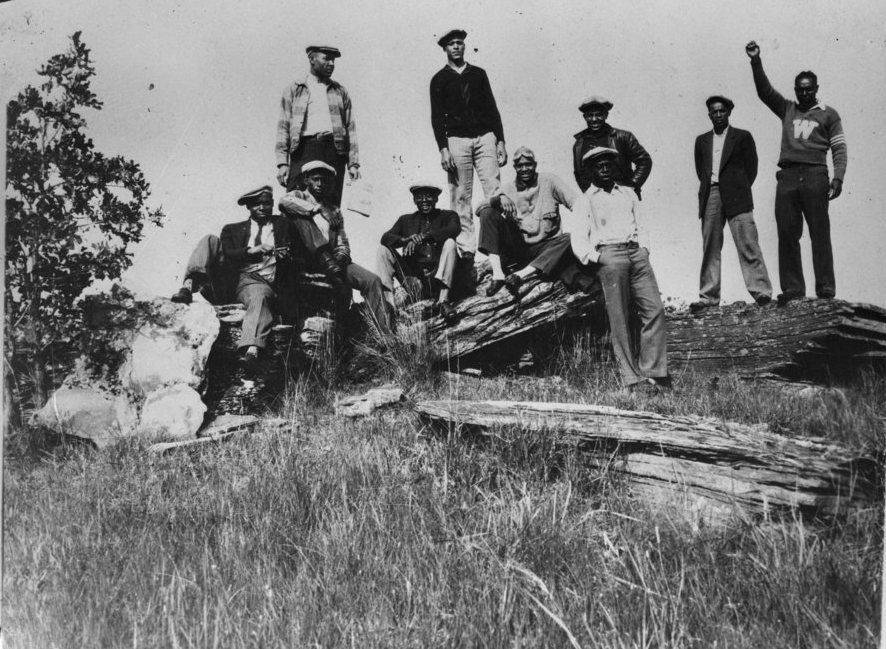 Barnstorming thrived until Jackie Robinson joined the National League in 1947, a move that was quickly adopted by the American League. The Kansas City Monarchs continued to barnstorm through Kansas until the team dissoved in the 1960s, leaving a legacy that survives today. The Negro Leagues – celebrating 100 years this year – paved the way for integrated baseball at a time of national segregation and served as a showcase for the talents for some of the greatest players to ever play baseball. How this history was made and achieved is a story for all ages. Now's the time to recognize the history of race and baseball in Kansas, the good, the bad, the magnificent.
About Phil S. Dixon
Phil S. Dixon is a road warrior, a veracious interviewer, a tireless researcher and one of the nation's top scholars on Negro Baseball League topics. He has interviewed over 500 players, their wives and offspring for a unique perspective of the American and Negro League baseball experience, works for which he won a SABR MacMillan Award (Society of American Baseball Researchers) for his excellence in historical research. He is best known for his 7 non-fiction books which includes "The Negro Baseball Leagues A Photographic History, 1867-1955," a Casey Award winner as the best baseball book of the year in 1992. Baseball's quintessential barnstormer is a designation he embraces. His work has been praised by a range of luminaries from Fay Vincent "Baseball Commissioner" to Stephen Jay Gould the famous "American Paleontologist." Dixon is a Humanities Kansas presenter. His latest release, "The Dizzy and Daffy Dean Barnstorming Tour; Race, Media and America's National Pastime," continues that tradition.
Watch
Watch Phil Dixon's Big Idea interview:
Spark a Conversation
Watch
Read
Visit
Visit the Negro Leagues Baseball Museum in Kansas City, Missouri. Check the museum website for hours of operation and health and safety guidelines.
[i] "House of David Certain of Win over Monarchs," Wichita Beacon, 26 August 1934, 8B.
[ii] "Monarchs Win Before Hugh Crowd," Wichita Beacon, 27 August 1934, 9.
[i] Hiller, Holly. "A Baseball Memoir George Giles, The Manhattan, Kansas Mercury, 27 May, 1984, D1.