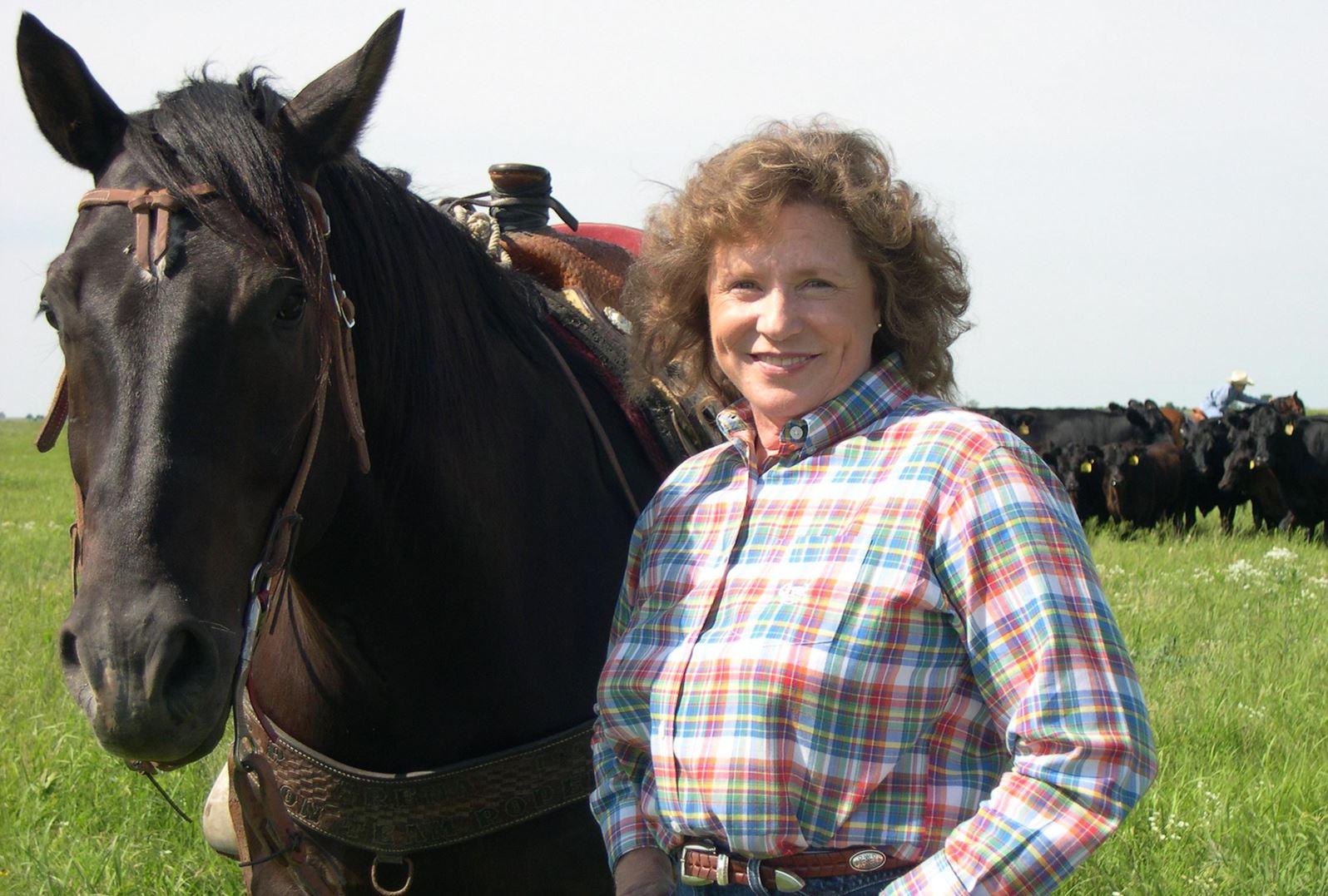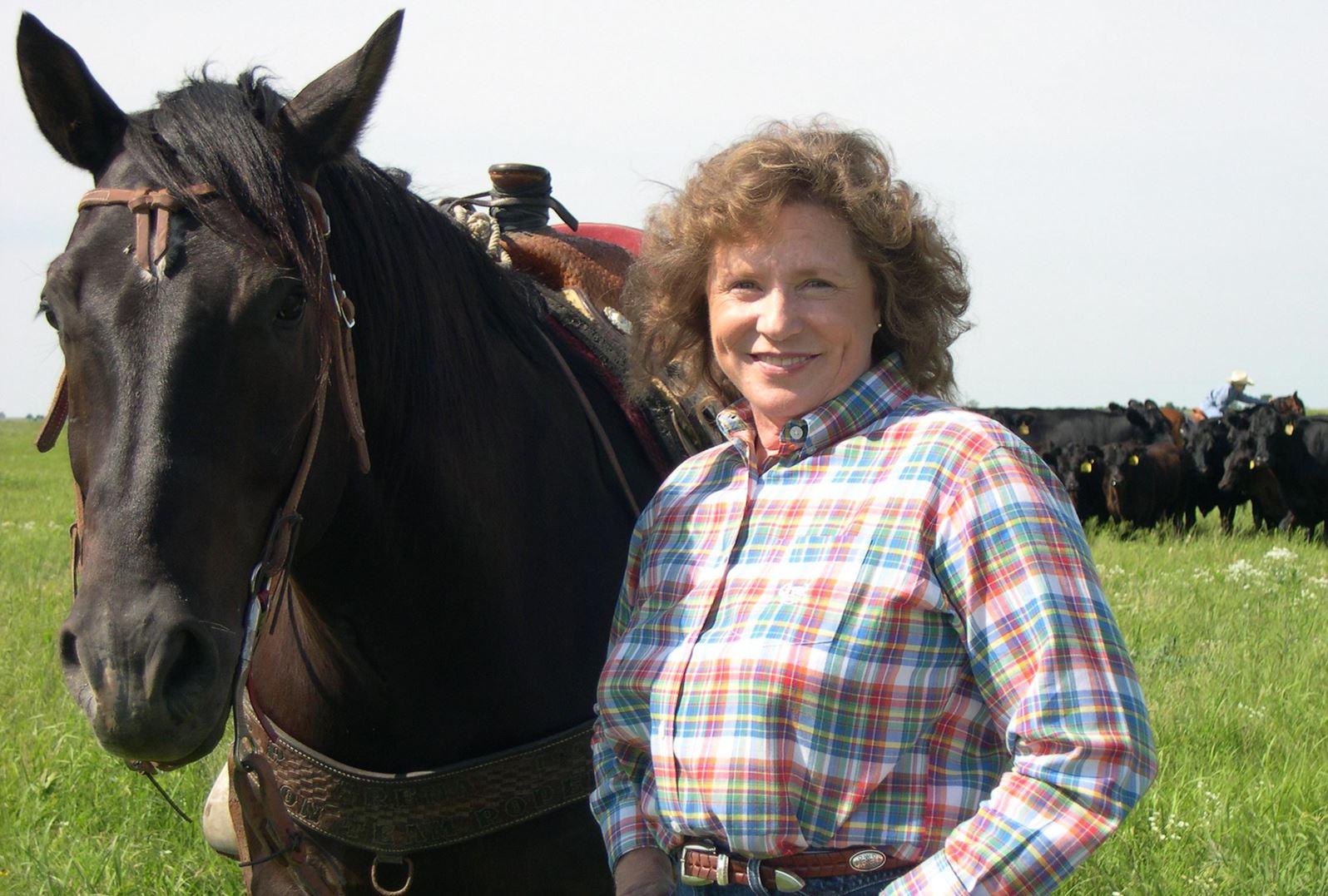 The Lyons' Share
March 13, 2021
Jan Lyons didn't set out to become a role model, but that's exactly what happened when she was elected president of the Kansas Livestock Association (KLA) 25 years ago. Although women have always been involved in their family's farms and ranches, Lyons was the first woman to "ride point" for the cattle industry in Kansas.
Growing up, Lyons loved all aspects of working on her family's small Angus farm. She thought she wanted to pursue a degree in animal husbandry, and she started down that path in 1963. When she arrived at university, she says there very few girls in the animal science courses. Her advisor explained that she needed to find something "more suitable."
Although she says she certainly wouldn't allow that door to close today, at that time she changed her major to education and eventually completed a master's degree in counseling. After graduating, Lyons entertained several job offers as a school counselor. But ranching, she says, kept calling to her. She and her husband instead bought land and cows in the Flint Hills and began to build a ranching business. Lyons held the reins.
It wasn't easy, but she persevered. Lyons's husband, a physician, worked full-time in town. As the ranch grew, Lyons recognized the importance of staying up to date and supporting other farmers, which led her to get involved in local agricultural organizations. "Sometimes I may have been the only woman in the room, but I focused on our similar interests in the beef industry, and I just felt like I needed to do my part," she says of her efforts. She was a forthright advocate for her interests and those of other ranchers, and she increasingly took on leadership positions.
When she became KLA president, some in the media seemed to want to portray her as a trailblazing woman. Lyons, however, is uncomfortable with that designation and simply considers herself a rancher. "Women have always been in agriculture. They just haven't always been the spokespeople," she points out. Instead of centering the narrative on herself, she used the media spotlight to promote the KLA's goals.
"I would like to think that I am a just a good rancher and good leader," Lyons says with a smile. "Not a good woman rancher."
When Lyons was recently invited to speak at Kansas State's College of Agriculture, she was pleased to find that half of the class was composed of women—a far cry from her own college days.
"Women have always been in agriculture. They just haven't always been the spokespeople."
For Lyons, stewardship and ranching are inseparable, and as president of the KLA, she heard from other ranchers again and again that they wanted to be able to pass their land on to the next generation. "People in agriculture have to take a long-range view and to use resources [responsibly] to be sustainable for future generations," said Lyons.
Lyons and her husband raised two daughters who worked the ranch beside them. They both raise cattle and love the industry as she does. Three generations are working together at Lyons Ranch today—Lyons's younger daughter Amy and her husband Karl manage and operate Lyons Ranch with their sons in Wabaunsee County near The Volland Store.
"The Jan Lyons story is a perfect example of how change is coming to rural America, how history and circumstance inform decisions that are being made, how tradition is preserved while embracing the realities of present-day economy and culture," shares Patty Reece, project director for Crossroads: Change in Rural America at The Volland Store. "The Volland Store's community looks forward to presenting stories of how our friends and neighbors are navigating the crossroads of contemporary life with the strength and values that spring from their history on the land."
Join the Movement of Ideas
Visit the Crossroads: Change in Rural America Smithsonian Institution traveling exhibition and the Deep Roots and New Growth in Wabaunsee County exhibition both on display at The Volland Store, 24098 Volland Road in Alma, from March 13 to April 25, 2021. Reservation required. Visit www.thevollandstore.com for more information.