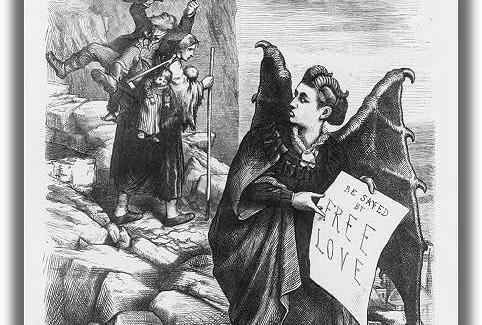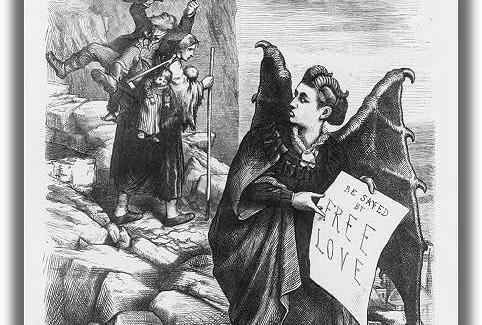 Magic, Mystics, and Murder
January 23, 2023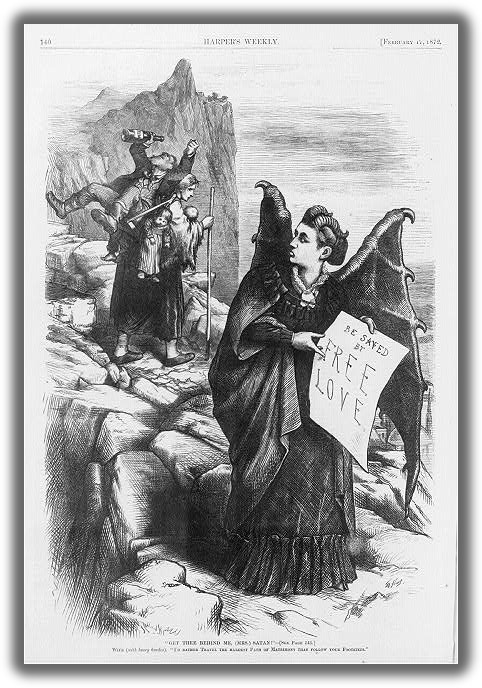 Harry Houdini, the world-renowned magician. Sir Arthur Conan Doyle, the famed creator of Sherlock Holmes. The Bloody Benders, a family of serial killers from Labette County, Kansas.
All of these figures, spread across Kansas, the United States, and the world, are united by a 19th-century religious phenomenon known as Spiritualism. Spiritualism encompasses the belief that the spirits of the dead may be contacted by the living, especially by psychic mediums, but also by ordinary people using tools such as Ouija boards. Belief in this phenomenon was especially seductive to the bereaved, who wished for a chance to say one last goodbye to their loved ones.
Katie Keckeisen, Collections Archivist at the Kansas Historical Society, is the presenter of "Beyond the Veil: A History of Spiritualism," a new Speakers Bureau topic. According to Keckeisen, "The history of modern Spiritualism seems to weave itself through all of the major parts of American history…wars, religion, [and] politics, just to name a few."
Spiritualism arose in western New York in the 1840s, a region that also gave rise to Seventh-Day Adventism and Mormonism during the Second Great Awakening. The Spiritualist movement gained traction throughout the United States over the following decades, spiking in popularity during the Civil War and World War I as families sought reassurance that their loved ones were at peace in the afterlife. At its peak, Spiritualism boasted 11 million adherents during a time when the U.S. population numbered approximately 35 million.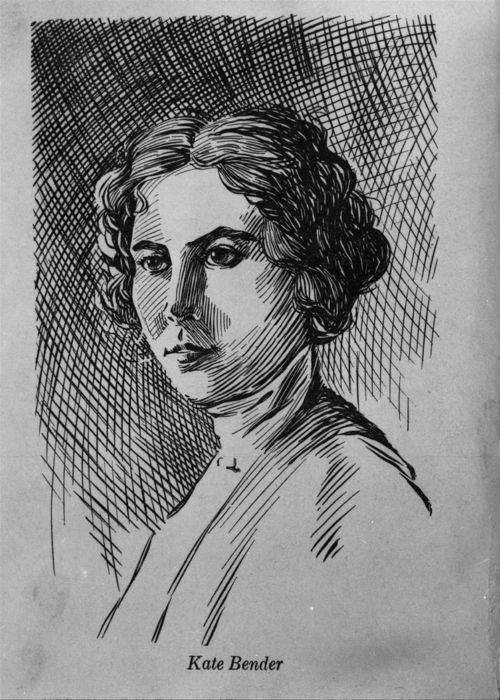 Kansas was known in the 19th century as a "hotbed for radical individuals," according to Keckeisen, and Spiritualism found a natural home here. Among its practitioners was Kate Bender of the notorious Bender family, who claimed that she could contact the dead and heal using the power of mesmerism. She was known to hold seances in her family's cabin, which may have been a tactic to lure victims to their deaths.
But Spiritualism wasn't only for the unsavory. Sir Arthur Conan Doyle was a devoted Spiritualist who toured the world to spread the gospel of Spiritualism, hailing it as a balm for grief. Charles Dickens, too, was a Spiritualist, alongside such figures as Mary Todd Lincoln (who may have been joined by her husband) and Victoria Woodhull, the first woman to run for president in the United States.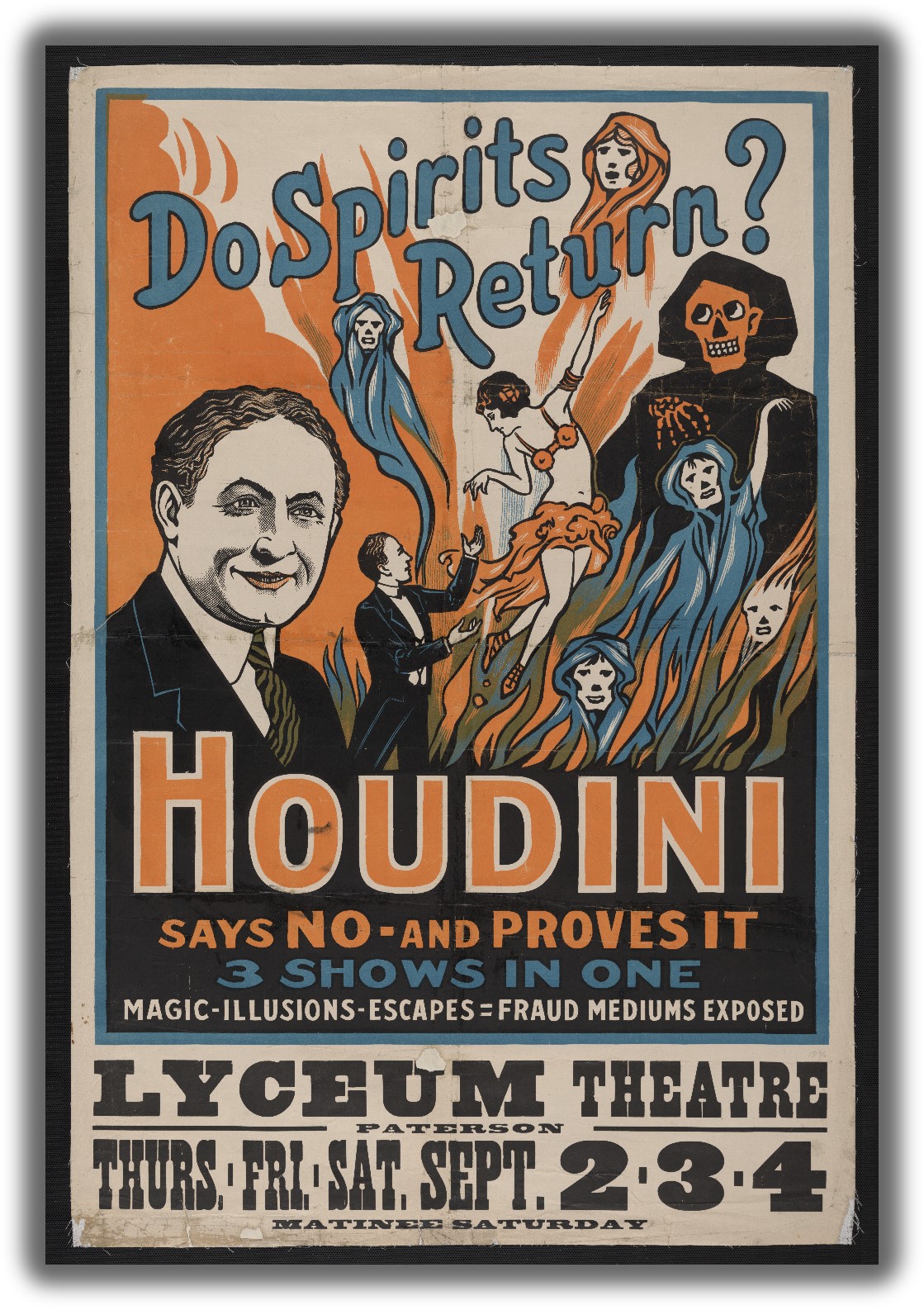 On the other hand, Spiritualism also attracted vehement opposition. Harry Houdini considered it his life's work to discredit Spiritualism, calling it "the most monstrous fiction," which capitalized on grieving people's vulnerability.
Spiritualism is a complex phenomenon that infiltrated every aspect of American life in the 19th and early 20th centuries before falling out of fashion and being largely lost to the popular consciousness. Its ubiquity during that brief snapshot of history is what piqued Katie Keckeisen's interest.
As a historian, her focus has always been on "the darker or the weirder side of history," and she uses these stories as a way to engage the public in conversations about history.
Katie Keckeisen will plumb the depths of Spiritualism, its Kansas connections, and its significance to American history in her new Speakers Bureau presentation, "Beyond the Veil: A History of Spiritualism." Other exciting new presentation topics in HK's extensive catalog include Lisa LaRue Baker's "Developing a Land Acknowledgement," Derrick Doty's "Kansas Music History," and Kara Heitz's "A New Deal for Public Art in the Free State." Find out how to bring a Speakers Bureau speaker to your community here!
Join the Movement of Ideas
BRING "Beyond the Veil: A History of Spiritualism" or one of the other Speakers Bureau presentations to your community.

READ The History of Spiritualism (Vols. 1 and 2) by Sir Arthur Conan Doyle, a thorough account of the history of movement published in 1926.

LEARN more about Harry Houdini's opposition to Spiritualism and his efforts to discredit the movement.