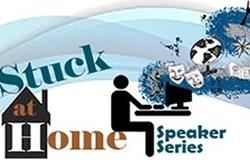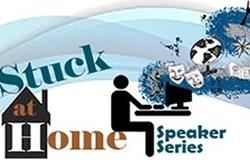 Stuck at Home? Take a "Portal to the Past."
August 7, 2020
"It is written in scripture that the truth shall set you free, and I believe in freedom, and I believe in setting people free. So, I will tell you a little bit today of me and my story and what happened in Kansas, and let you, as good sensible people, make up your own minds about who I might have been and who I am today." --Kerry Altenbernd, as John Brown in "John Brown Speaks!"
With his long white beard and black coat and hat, Kerry Altenbernd has been bringing nineteenth century abolitionist John Brown to life for Kansas audiences for almost fifteen years. In "John Brown Speaks!" the first in Freedom Frontier's National Heritage Area's new "Portals to the Past" online speaker series, Altenbernd shared stories of John Brown's life and times, including stories of the Potawatomie Massacre, the Battle of Black Jack, and the Battle of Osawatomie. John Brown, known for his commitment to action over words in the fight against slavery, still had much to say to a contemporary audience about the fight for freedom, both past and present.
With the mission to build awareness of the struggles for freedom in western Missouri and eastern Kansas, Freedom's Frontier National Heritage Area is adept at bringing history to life for local audiences. Now, in the face of a global pandemic, they're taking their efforts online, with programs like "Portals to the Past," designed to engage the public with first-person historic interpretation while addressing social distancing concerns. With 198 audience members tuning in live via Zoom and 320 views on YouTube since the presentation was recorded on April 24th, "John Brown Speaks!" has been an undeniable success.
"Zoom has really broken a barrier for us in making our live programs accessible," said Jim Ogle, Executive Director of Freedom's Frontier National Heritage Area. "We even had people from Pennsylvania attend because John Brown spent time there before he came west. They had a whole different part of the John Brown story than most Kansans are familiar with."
"Portals to the Past" will continue to feature historical reenactors virtually telling stories about the experiences of Kansas and Missouri residents from years gone by for the rest of the summer. Upcoming presentations include the story of Isaac Johnson, an enslaved African American turned freeman and buffalo soldier, as portrayed by George Pettigrew, a Certified Oral Storyteller and great grandson of one of the first Buffalo Soldiers, at 10am on Friday, August 21st. Next will be the story of Genevieve Howland Chalkley, a suffragist and the first president of the Douglas County League of Women Voters, as portrayed by Jeanne Klein, Associate Professor Emerita of Theatre at the University of Kansas, at 10am on Wednesday, August 26th. The story of Amelia Earhart, the first woman to fly solo across the Atlantic Ocean, as portrayed by Amanda Hamilton Burkhart, the Watkins History Museum's Lead Educator, will be scheduled for later this fall.
For more information about HK grant opportunties, visit HK's website or contact Leslie VonHolten, Director of Grants and Outreach.
Rapid Remedies
HK announces a new resource to help cultural non-profits connect with their communities. The Rapid Remedies white paper is designed to assist cultural non-profits in their continued efforts to quickly and affordably create engaging online stories that fulfill their unique missions, like the "Portals to the Past" video series. Rapid Remedies includes project models, examples of digital projects from Kansas cultural nonprofits, and tools for creating your own digital projects. Rapid Remedies was written by Sarah Bishop of Coneflower Consulting.