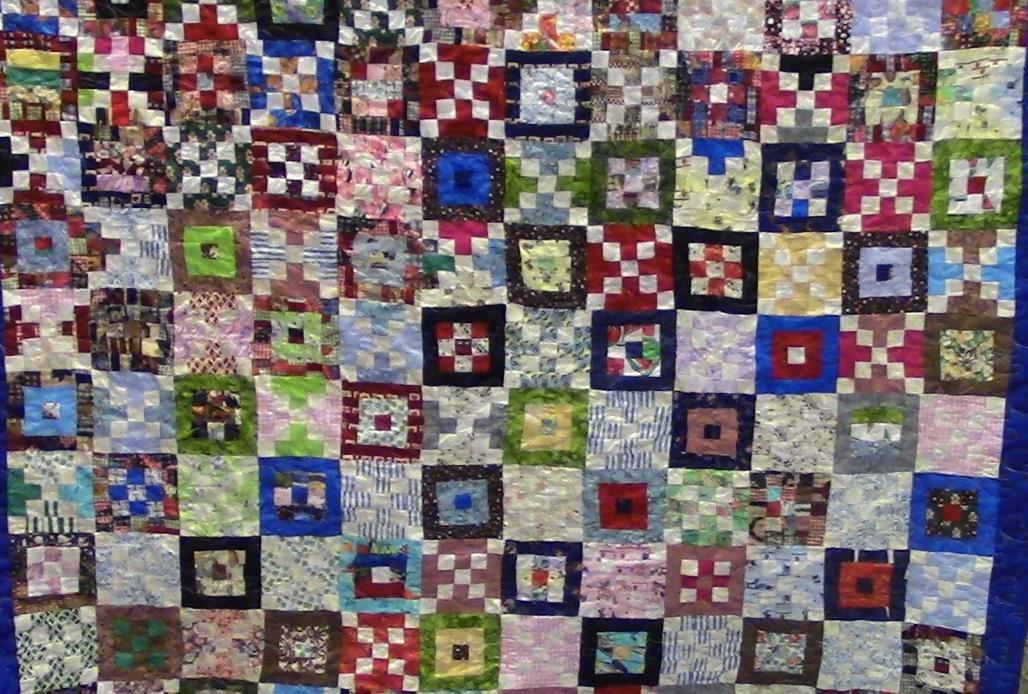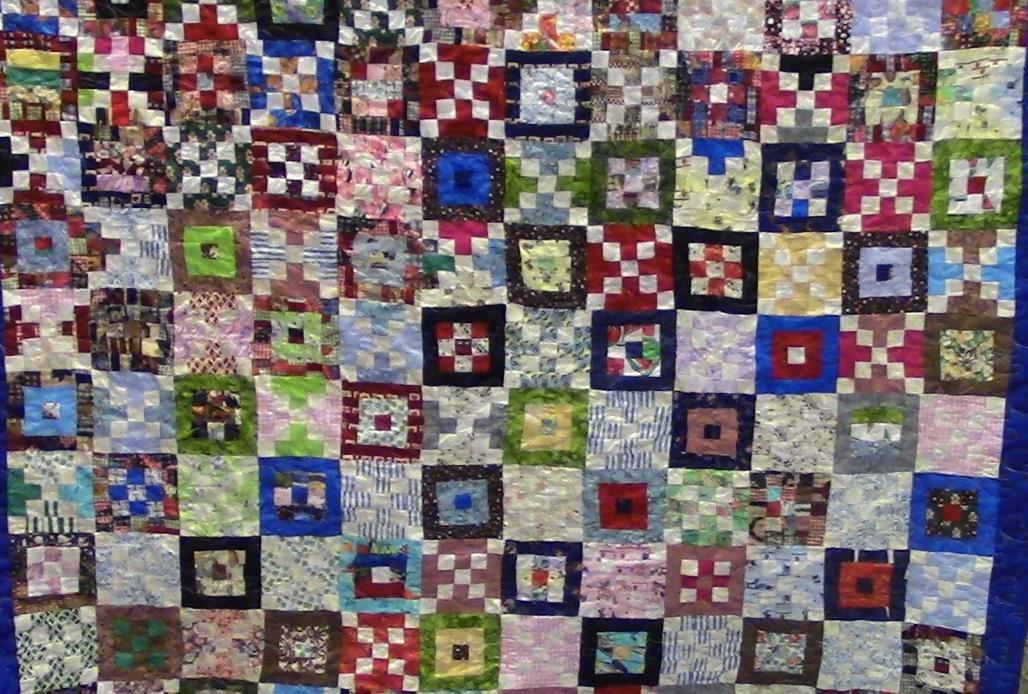 Pandemic Stories from Sabetha
September 4, 2020
"We want[ed] to record this place in history and to give people a chance to tell their stories in their own words and in their own voices… [We were interested in] learning about how people have adjusted to the 'new normal,' [how they're] reaching out to others, reflecting on the true meaning of community,[and] learning to appreciate and cherish friends and family." -Kim Priest, Director of the Mary Cotton Public Library in Sabetha, Kansas
When the Mary Cotton Public Library had to close its doors this past March due to COVID-19, Library Director, Kim Priest, thought it would only be for a few weeks. When she realized it was going to be longer than that, she started to worry: "I have people who regularly come in at least once a week to pick up books." The longer the Library's doors were closed, the more concerned she became about the patrons she'd grown used to seeing every week: Were they safe? Were they coping okay? How were they staying busy without their books?
Priest and the rest of the Library staff quickly adapted to the quarantine, developing a book sanitization process as well as a curbside pick-up and delivery system so that Sabetha residents could still get their book fix during quarantine. They were packing stacks of books into cars for parents home schooling their kids and delivering books to elderly patrons who counted on a fresh installment of reading material to stay connected and engaged.
When the Library finally opened up this past May, it was a relief. "One lady," recalls Priest, "she's probably ninety years-old. She still reads five to seven books a week, and she was so happy when the library opened back up again. She nearly gave me a hug, but I reminded her we had to keep our social distancing!"
Experiences like these inspired Priest to capture the stories of adaptation, survival, and perseverance that so many Sabetha residents have been living through over the course of 2020. She had previously done a project in which she captured oral histories from Vietnam war veterans on video, so she knew she had the skills to create an archive of video recordings of Sabetha residents sharing their stories of COVID-19, but she wasn't sure she could find folks willing to share their stories on camera. "Everybody's got a story," said Priest. "It's not hard to get people's opinions; it's just hard to get them to sit down in front of a camera and talk about them."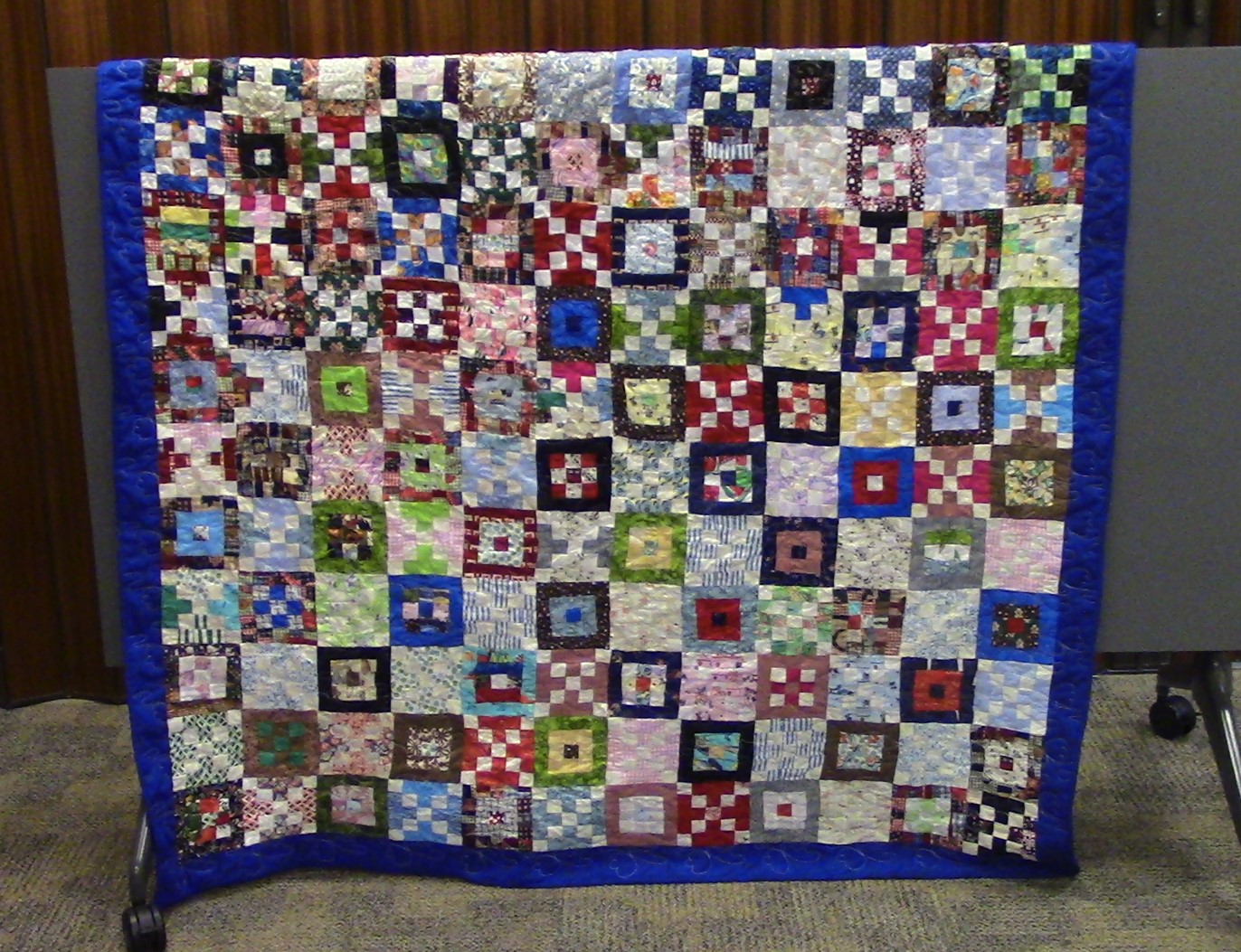 Fortunately, after posting a call for participants in the local paper and through social media, Priest has already found a number of Sabethans willing to share their experiences on the record. So far, Priest has interviewed Tina Wehrner, a rural Sabetha resident who contracted COVID-19 in January while on a Carribean cruise; Father Jamie Zarse of the parishes of Sacred Heart in Sabetha, who helped his congregation overcome the loneliness and isolation of quarantine by holding drive-in church at the height of the pandemic; and Linda Esslinger, a longtime Mary Cotton Public Library patron and avid quilter, who spent her time in quarantine creating not one but two quilts intricately designed out of thousands of one-inch fabric squares.
As the project continues, Priest hopes to capture stories from parents who are handling the burden of homeschooling as a result of the pandemic. She is also interested in recording the experiences of Sherry Lay, owner of Sabetha's Buzz Café, who gave out over 2000 free meals to support those in need during quarantine, and of Sherri McNarry, Director of ARC Wild, Inc., a Sabetha non-profit dedicated to connecting today's youth with nature, whose classroom teaching, which usually involves help from some furry teaching assistants, was impacted by initial concerns about the interspecies transmission of COVID-19.
"My ultimate goal is to help people cope with this," said Priest. "I hate to see the fear that people have. My goal is to get people over the fear, to help them understand, you can fight this thing, you can survive." Each of Priest's videos is a record of the bravery and strength of Sabetha residents, and a testament to the ingenuity of the Mary Cotton Public Library staff. Videos of Sabetha residents will be available on the Mary Cotton Public Library's YouTube.
Rapid Remedies
HK announces a new resource to help cultural non-profits connect with their communities. The Rapid Remedies white paper is designed to assist cultural non-profits in their continued efforts to quickly and affordably create engaging online stories that fulfill their unique missions, like Mary Cotton Public Library's project. Rapid Remedies includes project models, examples of digital projects from Kansas cultural nonprofits, and tools for creating your own digital projects. Rapid Remedies was written by Sarah Bishop of Coneflower Consulting.