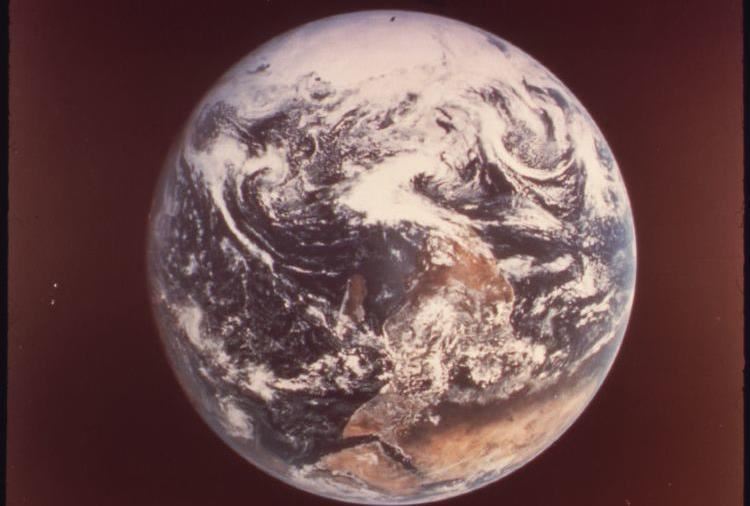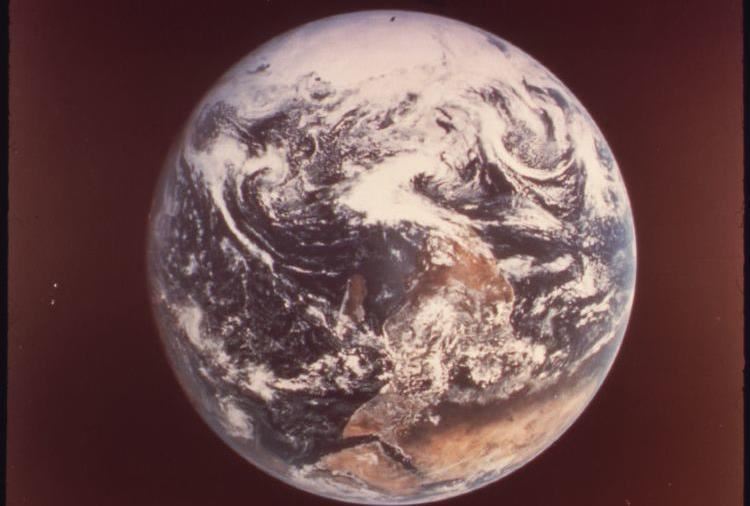 Kansas 1972: To the Stars
May 19, 2022
Outer space was on the minds of Kansans in 1972. Kansas astronaut Ron Evans journeyed to the moon on the Apollo 17 mission. Western Kansas was being considered for the new Space Shuttle launch site, and some locals did not like that idea. And the state was a hotbed of UFO sightings, including notable encounters in Dighton and Delphos.
Go Deeper
Archival Audio Sources

CBS News, 08-28-1972, Segment on Apollo 17

In Search Of …UFOs, TV show, July 13, 1977
Primary Sources
The Wichita Beacon, "Kansans to Meet Space Officials, Try to Land Prized Shuttle Port," August 1, 1971.
Hutchinson News, "Hats Shuttle Foes Back Garden Citians," Sept. 7, 1971.
Press Release, The Office of Senator Bob Dole, July 12, 1971.
The Wichita Beacon, "Pesky UFO Revisiting Kansas Community," July 25, 1972.
The Wichita Eagle, "UFO Mother Ship Traced to Dighton," Aug. 18, 1972.
Minneapolis, Kansas Messanger. November 1972. (Excerpted in The Emporia Gazette, Dec. 29, 1971.)
The Salina Journal, "Investigation continues into Delphos UFI site," Jan. 21, 1972.
UFO Research Newsletter, "More Details on Delphos Case"Vol. 2 No. 6, Sept./Oct. 1972.
Ted Phillips, "Landing Report from Delphos," Flyer Saucer Review - Case Histories, Supplement No.9, February 1972.
Secondary Sources
Interviews
Music: Clelia Walking