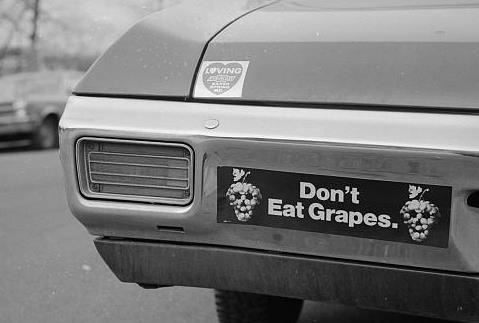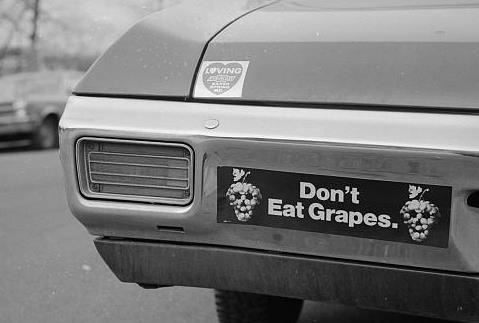 Kansas 1972: Get Up, Stand Up!
February 15, 2022
In the early 1970s, Kansans advocated for change on campuses, in high schools, and in the grocery aisles through sit-in, protests, and boycotts. You'll hear about the February Sisters at the University of Kansas and their 1972 sit-in in support of women's equality. You'll learn why many Kansans boycotted grapes in '68 and lettuce in '72. And you'll take a trip back to 1970 to learn about a high school walkout in Topeka and how it informed the Chicano movement of 1972 and beyond.
Go Deeper
Archival Audio Sources
Primary Sources
The Wichita Eagle, Feb. 5, 1972, "February Sisters Quietly Hold Hall at KU"
The New York Times, 05-03-1972, "New Boycott of Lettuce Announced by Chavez"
The Wichita Eagle, September 26th, 1968, "Grape pickers seek local support"
Letter from Ruth H. of Hays, KS letter to the UFW, Hays KS (from the United Farm Workers of America archives at Wayne State University)
Letter from Jerry Brown, UFW Boycott Coordinator, to George Vega of Topeka, KS, October 02, 1968 (from the United Farm Workers of America archives at Wayne State University)
Topeka State Journal, April 16, 1970, "Mexican-American Students in Protest"
Topeka Messanger, June 21, 1969, "Local California grape boycotters to picket Safeway markets," By Tony Campos and George Vega Jr.
Secondary Sources
Interviews
Christine Smith and Jolene Anderson - Two of the February Sisters
Kathryn Tuttle - Former Associate Vice Provost for Student Success at KU
Valerie Mendoza - Washburn University staff; family history with UFW boycotts in Topeka
Miriam Pawel - Journalist, historian, and author of a biography of Cesar Chavez.
George Vega - One of the organizers of the Topeka High Chicano student walk-out
Neill Esquibel-Kennedy - Ph.D. candidate at KU in American Studies; studies the history of the Mexican-American community in Topeka.
David Robles - Assistant professor of American Ethnic Studies at K-State; studies the history of the Chicano Youth movement.
Music
Intro, Outro, and background music by: Clelia Walking