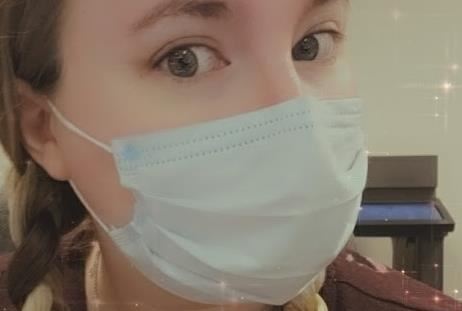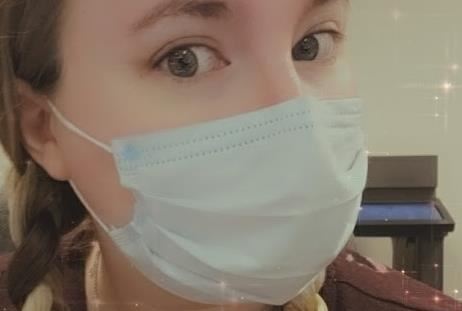 From Beef to Banks: "Clark County's Response to COVID-19"
July 10, 2020
"…because the packing plants are getting people with the coronavirus and they're shutting some of them down […], we're backing fat cattle up at a tremendous rate. I was talking to a background guy in Oklahoma two days ago, he said he had a feedlot manager tell him that he hadn't had a packer in his yard for four weeks. Well, those cattle that would have been ready four weeks ago, are now a hundred pounds heavier. So consequently, you're backing up and adding to our beef [supply] to the tune of several million pounds daily."
--Bill Broadie, Superior Livestock Salesman and Clark County Resident
"When people first heard about COVID, they thought this was something that wasn't going to affect us here in Clark County," said Cara Vanderree, Director of the Ashland City Library, "so it's been very interesting to see how our perceptions of the pandemic have changed."
Earlier this spring, Vanderree, while leading the Ashland City Library's efforts to adapt to the changing needs of a community in lockdown, took on a new project—she wanted to capture and preserve the stories of Clark County residents as they experienced life during a pandemic. Working closely with historians Dr. Tai Edwards, Associate Professor of History at Johnson County Community College, and Destiny Lalicker, a graduate of Fort Hays State University, Vanderree created a list of twenty-five questions that would enable her to carry out oral history interviews with a range of local residents, including county commissioners, city council members, healthcare workers, pastors, business people, bankers, teachers, nurses, and students. The resulting interviews would be transcribed and published in the Clark County Gazette and on the Ashland City Library website.
"This interview process gives us a chance to talk to the people who have been involved with the library, our good neighbors," said Vanderree. So far, collected stories have included those of a hospital clerical worker, a veterinarian, a banker, and a cattle salesman, and they reveal the diversity of opinions Clark County residents have had on the pandemic as well as their changing ideas about the nation's response to it over time.
"We had one person who at first was very nervous about the entire thing—she has a young child and was committed to keeping her daughter in the house—but eight months later, she has done a complete shift. Now, she's ready to bring the kids to the library and get back to work," confided Vanderree over the phone. "Really, we've seen the complete gamut, everything from people who are dedicated to wearing a mask even when while driving their car to people who are standing around visiting at the grocery store without masks on and not worried at all."
Stories like the one Vanderree recorded from Bill Broadie provide insights not only into the personal experiences of the individual but also into the larger impact that the pandemic is having on the southwest Kansas community and its economy. "So much money is being lost on cattle right now," said Vanderree. "Our ranchers just survived the Starbuck Fire [a wildfire that ravaged southwestern Kansas in 2017], and they don't have a lot of extra cash on hand. Now, there's this." As Broadie explains in his interview, the pandemic has shuttered meat packing plants creating a surplus of beef that will most likely lower beef prices for some time to come, making it even harder for ranchers in Clark County to turn a profit.
"Fortunately, this is not a selfish community," says Vanderree. "We help each other out; anything you give anyone in this community, they give back two-fold. I think that in twenty years our young people will look back on this moment and see how their parents and grandparents pulled together to deal with something potentially devastating. That's how we are around here: we're brought up on family stories. Our children will use these stories to better understand what we did right and what we did wrong."
"...we're brought up on family stories. Our children will use these stories to better understand what we did right and what we did wrong."
Vanderree will start re-interviewing some of the Clark County residents she interviewed earlier this spring in the fall to see what they themselves have learned over the course of the summer.
"Clark County's Response to COVID-19" was funded by the Humanities Kansas Quick Grants program, designed to support projects that engage the public with the humanities in innovative ways when gatherings in person are impossible. Quick Grants in the amounts of $500-$1,000 are available through Humanities Kansas until August 1st.
For more information about Quick Grants, contact Leslie VonHolten, HK Director of Grants and Outreach.
Join the Movement of Ideas
SHARE your stories and experiences of life during the pandemic. Find inspiration and tools to get started with the Oral Histories at Home Movement of Ideas kit.
WRITE YOUR STORY: Kim Stanley's "Moment by Moment: Family History Writing Workshop" encourages to take their family research and turn it into story form. Capture family lore that has been passed down for generations, describe that uncle who showed up at Thanksgiving, or recount grandma's cooking. Travel to the places your family lived and write about what they saw. Available to Kansas nonprofits via Speakers Bureau. Free, virtual mini-presentations are available to individuals via Dial-a-Speaker.