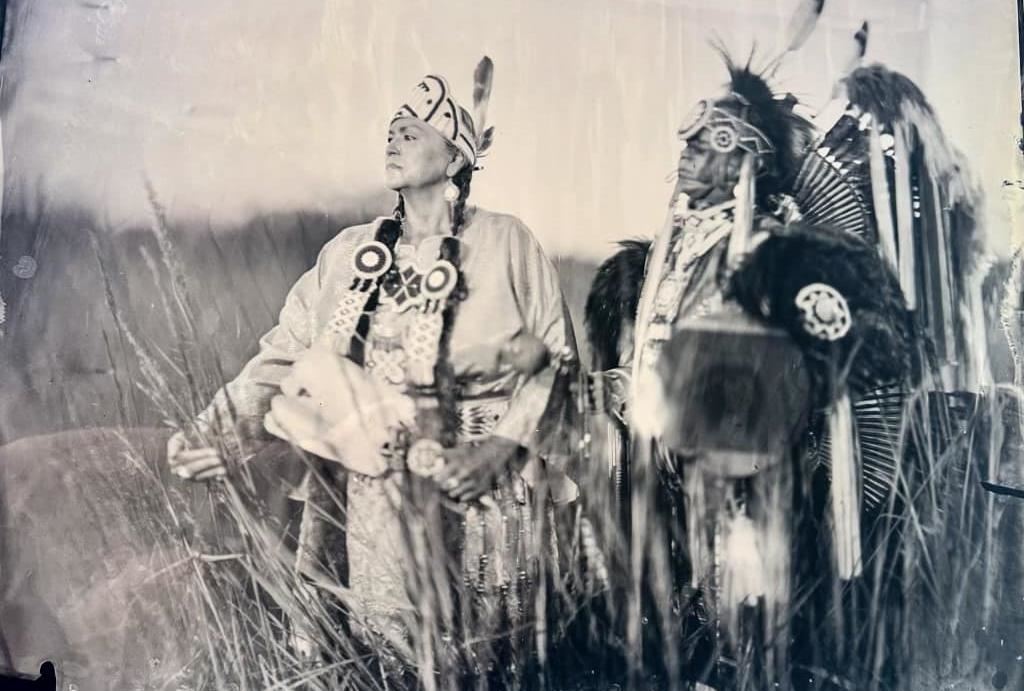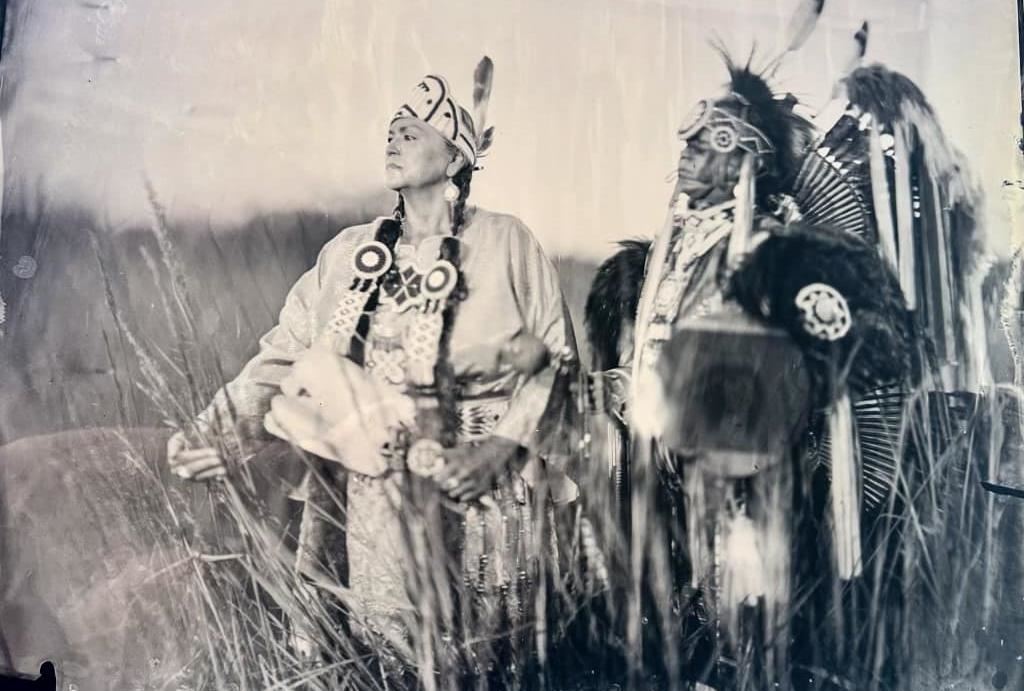 A New Portrait of Stafford County
November 16, 2023
Stafford County, Kansas, is home to the largest collection of wet plate glass negatives from one geographic location. The collection, created by photographer W.R. Gray between 1905 and 1947, features striking and detailed portraits of Stafford County residents. "Wet plate photography is light and darkness and emotions," shared Beccy Tanner. "A whole different language of capturing a moment."
Tanner is the project director for "Hall of Portraits: Documenting Our Diverse Legacy," a photography and film project at the St. John Homecoming Hall and Museum (also known as the Lucille M. Hall Museum for Education and History) supported by an HK Humanities for All grant. The project is shining the spotlight on underrepresented figures in Stafford County's past and present. In the first of a two-part photography and film project, the Hall of Portraits project explored the stories of Exodusters and their descendants in the region. Now, in phase two, the Hall of Portraits project will focus on Native American members of the community.
By the time the project is complete, there will be a collection of 100 portraits, all taken by photographer Bo Rader using the same 19th-century wet plate glass negative technology used by W. R. Gray in the early 1900s. Gray captured the local community in nearly 30,000 photos, some of which have been restored in recent years and will be included in the Hall of Portraits. In addition to photographs, the project also includes the creation of short films. With Auri Hathaway as videographer, Tanner interviews participants about their personal and cultural history and their relationship to the land. Participants have included Rod Pocowatchit (Comanche, Pawnee, and Shawnee), a Wichita-based filmmaker, writer, and actor, and Nicole Jay Nesahkluah (Apache) and Clifford Stone, Jr. (Kiowa, Cheyenne/Arapaho, and Cherokee). Nesahkluah and Stone were recently the head man and lady dancers at the Veterans Intertribal Powwow sponsored by the Wichita Warriors Society.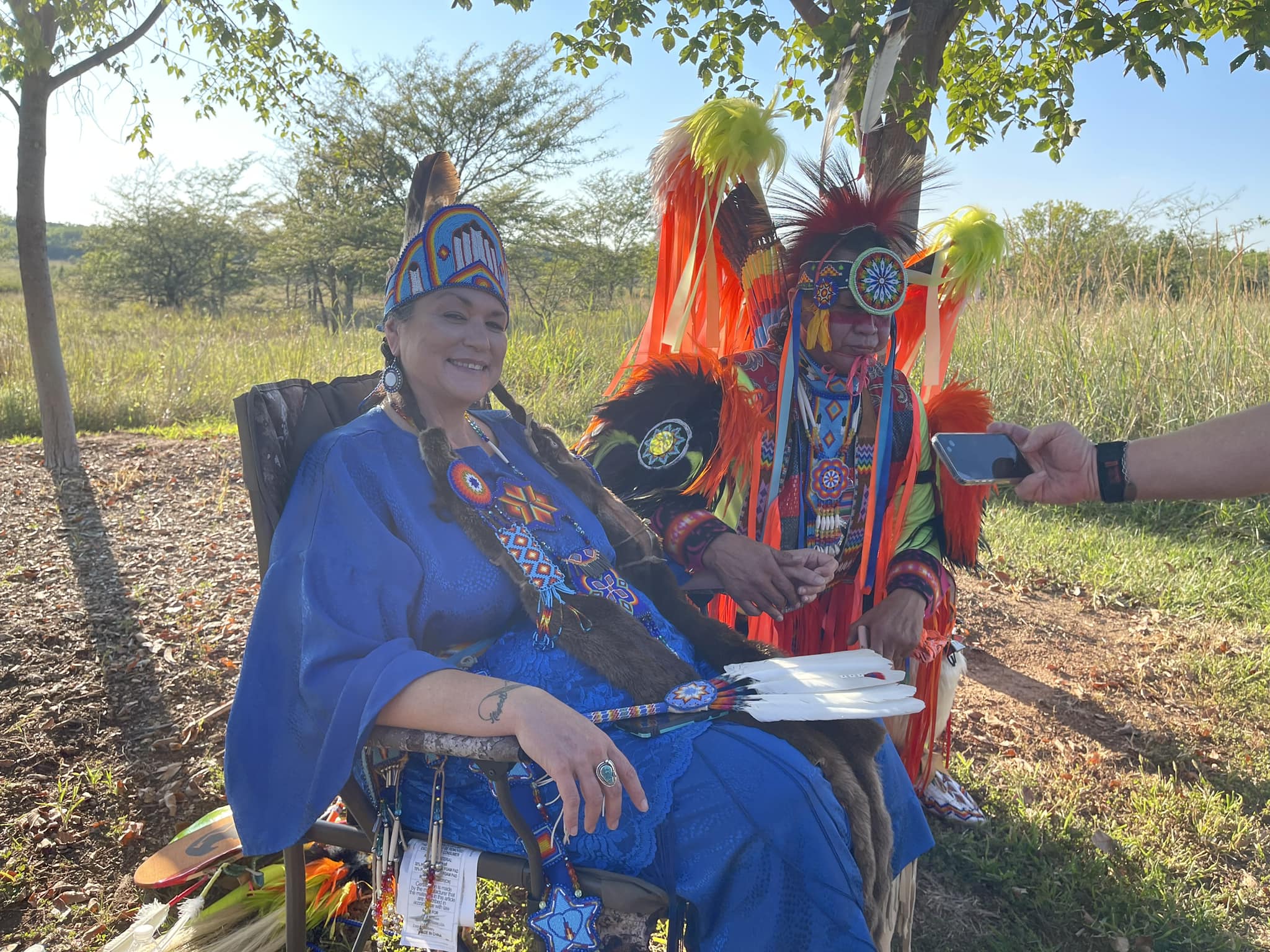 As the project comes together, Tanner describes the sense of legacy and continuity in including both historical photos of local figures and their descendants in the present day, of seeing the family resemblances that carry on through the generations. "This project gives us more depth and more of a clear picture of the people who have been involved with Stafford County all along," she explains.
Tanner and her team have no intention of stopping when they finish phase two of the Hall of Portraits. They already have plans in the works to photograph the past and present of Stafford County's Hispanic and Latinx population. They also plan to weave the interviews they've collected so far into a longer film to tell a more complete story of the county through the years.
The present phase of the Hall of Portraits project will be featured at the next St. John Homecoming Festival, which takes place annually in October. For updates and a sneak peek at some of the photos and videos from the Hall of Portraits project, visit St. John Homecoming Hall and Museum's Facebook page.
Join the Movement of Ideas