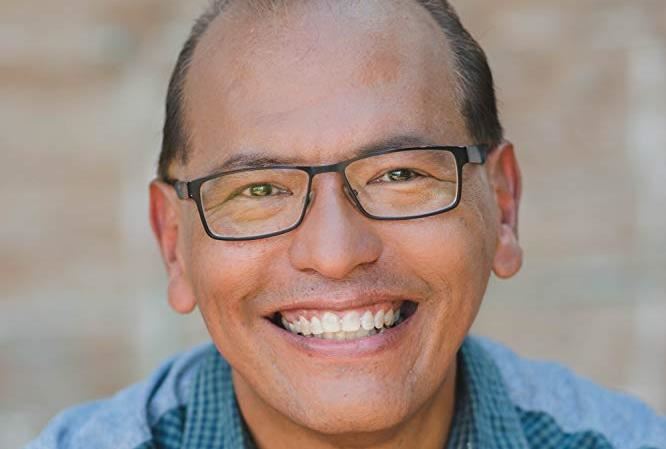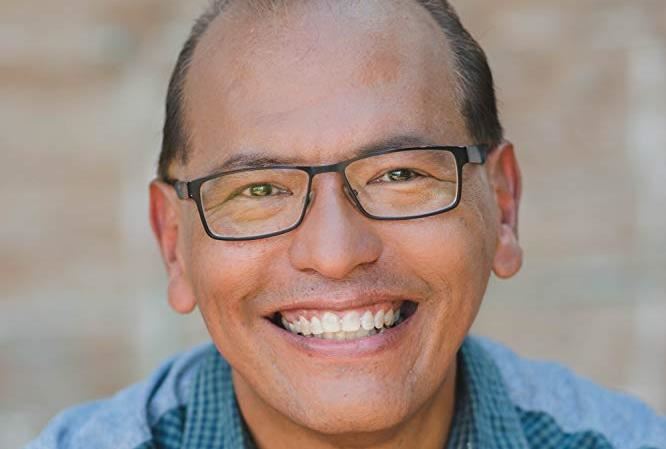 Big Idea: The Current State of Indigenous Storytelling
October 14, 2021
Finally Breaking Through: The Current State of Indigenous Storytelling
By Rodrick Pocowatchit (Comanche, Pawnee and Shawnee nations), Wichita, Kansas-based filmmaker, graphic designer and writer.
Most people don't realize how monumental the TV series Reservation Dogs is (FX on Hulu). It arrived with little fanfare this summer, kind of sneaking into our consciousness. But it did nothing short of making history. Quietly yet defiantly. Proudly and assuredly.

It's almost like show creators Taika Waititi (who won an Oscar for writing Jojo Rabbit) and Sundance alum Sterlin Harjo stood up and shouted, "We've had enough!"
It was a war cry that resonated with all Indigenous people. They were speaking for us. They were speaking for me. Because we have had enough — enough of seeing us Native people depicted as stereotypes, as cardboard cutouts, as maniacal warriors. As characters only seen in westerns.

We are just like every other human being. We have flaws. We make bad decisions. We love. We laugh. We cry. And for what feels like the first time, Reservation Dogs shows us as fully realized human beings, flaws and all. Set and filmed in rural Oklahoma, the coming-of-age story follows a young group of rebellious teenagers living on a reservation. They're in the middle of a minor crime spree in hopes of raising enough money to move to California after a member of their clan dies.

The show feels authentic, like it's an inside job — that's because it is. Waititi hails from the Raukokore region of the East Coast of New Zealand and is of Maori descent, whereas Harjo is from Oklahoma and is Seminole and Muskogee.

For the first time, the TV show boasts an all-Indigenous writing and directing staff, and casts Native people in lead roles. As such, Reservation Dogs is refreshing in its depiction of Native people. It doesn't shy away from touchy topics such as teen suicide or substance abuse. But it treats its characters with unshaken empathy and wry humor.

Some non-Native viewers probably won't get some of the comedy, but that doesn't matter. The show doesn't feel the need to explain anything and presents it all as-is, down to the vocabulary ("stoodis," as in "let's do this," or "skoden" as in "let's go, then"). But it doesn't alienate.

Reservation Dogs has made such a cultural impact that it seems to signal things to come, letting us know that even more changes are on the way. It is paving the way for more representation of Indigenous people in mainstream pop culture, which I have long been a loud advocate for.
My films have always purposely steered far away from stereotypes, putting Native people in stories you might not ordinarily see them in, such as a zombie apocalypse film, a superhero comedy series or time-travel movie. I like to explore narratives that show Natives making a difference, that modern society lives on because of them, but also slyly commenting on the injustices that we have survived without hitting people over the head with a "message."

There are many more Native filmmakers working in the trenches telling their stories the way they want to tell them. You just have to know where to look. The American Indian Film Institute in San Francisco has showcased films by or about Indigenous people for 46 years. Forty-six years! Other festivals that feature the work of Indigenous filmmakers are the L.A. SkinsFest in Los Angeles and ImagineNative in Canada. I am even starting my own festival, the first-ever alterNative Film Festival, to be held Nov. 12-14 in Wichita at the Mid-America All-Indian Museum. I can't wait to show the amazing films in my line-up.

Because we're all vying to be seen. But we deserve to be seen. After all, everyone is fed the same pop culture machine. But hopefully shows like Reservation Dogsare opening the gates.

And hopefully we're just getting started.
About Rodrick Pocowatchit
Rodrick Pocowatchit (Comanche, Pawnee and Shawnee nations) is a Wichita, Kansas-based filmmaker, graphic designer and writer with ambitions to see more Native Americans represented in popular culture. Rod has produced four feature films and 23 independent films, including the zombie cult hit The Dead Can't Dance, The Incredible Brown NDN, and Red Hand, a Native time-travel sci-fi mashup.
Join the Movement of Ideas
Spark a conversation with television, film, and book recommendations from Rodrick Pocowatchit.
WATCH

A half-hour comedy that follows four Indigenous teenagers in rural Oklahoma as they steal, rob and save to get to the exotic, mysterious and faraway land of California.
The mission of AIFI is to foster understanding and appreciation of the culture, traditions, and issues of contemporary Native Americans. AIFI encourages filmmakers whose work expresses the native voices, viewpoints, and stories historically excluded from mainstream media; develops audiences for their works; and advocates for authentic representations of Indians in the media.
The inaugural all-Indigenous film festival in Wichita will feature films from across the United States, Hawaii, Canada, and Greenland. All events will be free and open to the public. Choctaw filmmaker Mark D. Williams is the featured guest.
READ