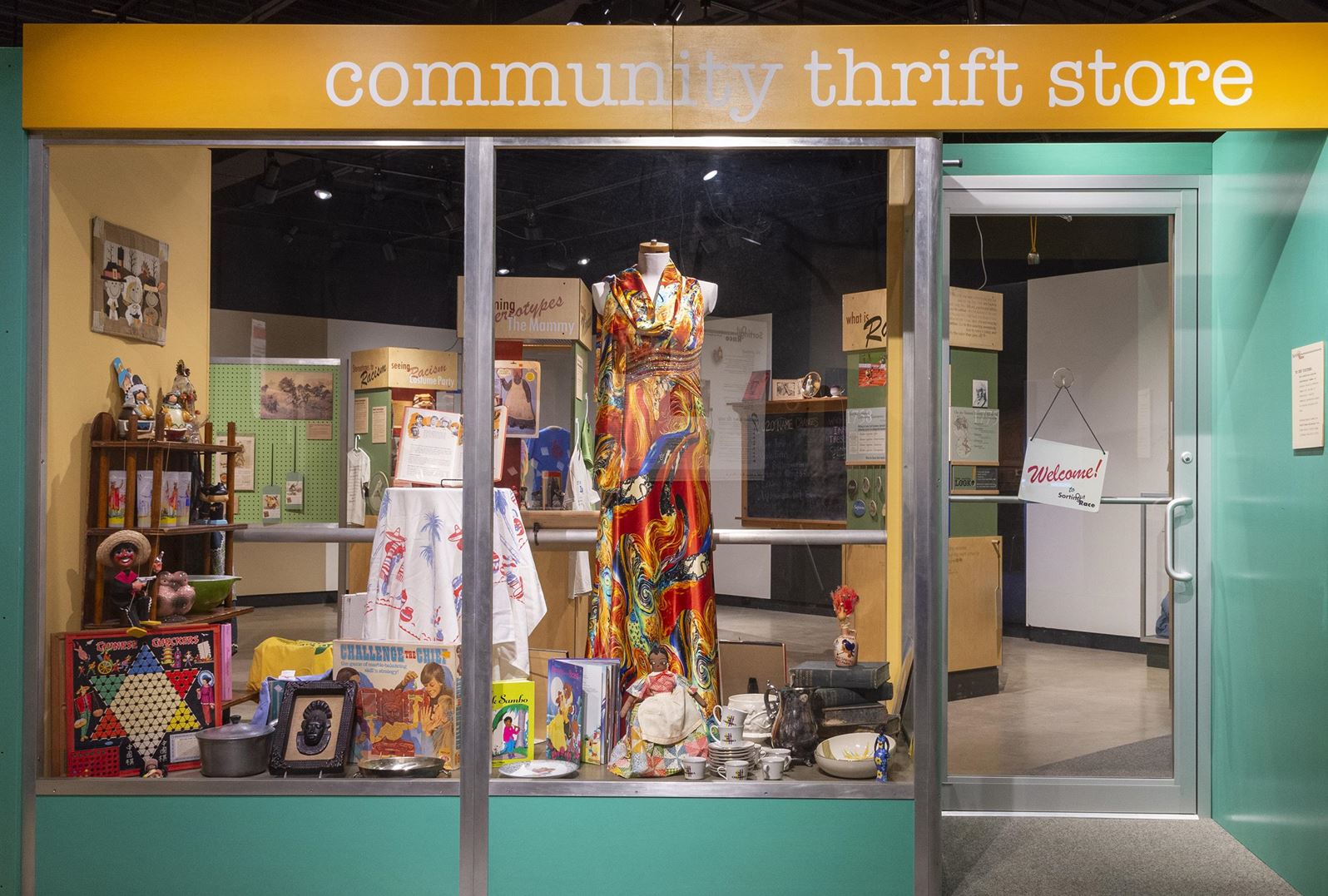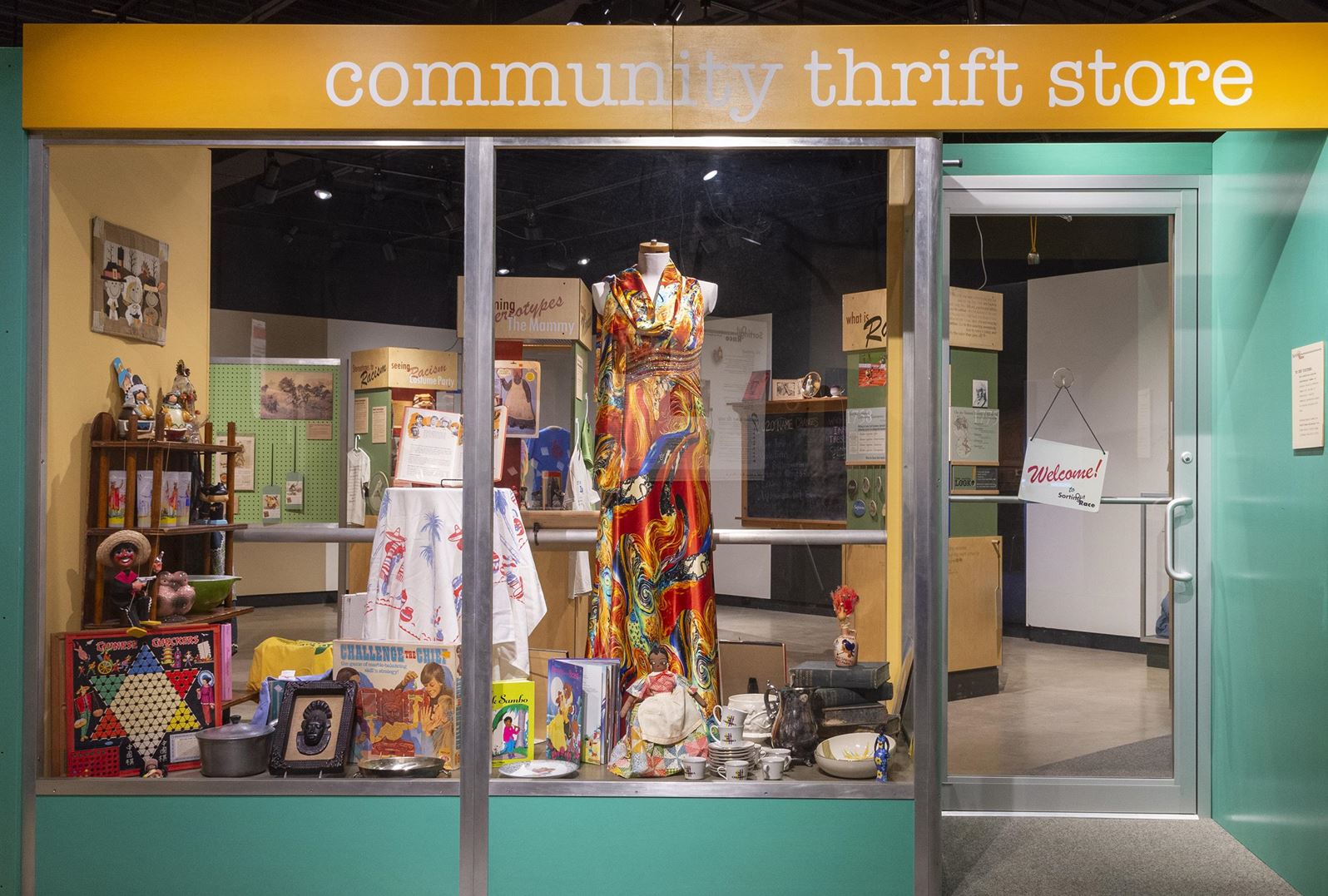 Sorting Out Race
September 17, 2020
It began with a thrift store manager in central Kansas who was uncomfortable displaying some items that had been donated for resale.
"She started culling these items because they perpetuated racist stereotypes," explained David Kreider, museum technician at the Kauffman Museum in North Newton.
Thrift stores often receive donations with racial imagery: antique knickknacks, sports memorabilia, games and children's books that echo a time when our culture accepted and perpetuated racial hierarchies across all areas. These donations pose a dilemma: What some defend as harmless Americana, kitsch, or historical pop culture artifacts, others see as offensive and threatening material.
Eventually the store manager approached the Kauffman Museum with an idea for an exhibit. Sorting Out Race, on view at the Kauffman Museum in North Newton through November 29, explores beyond the basic question—What should we do with these dated and offensive items?—and further engages visitors with the underlying issues of race. Where did these attitudes come from? Why do these racial stereotypes persist and continue to be accepted? And what harm do they cause? The exhibit was supported with funding from Humanities Kansas.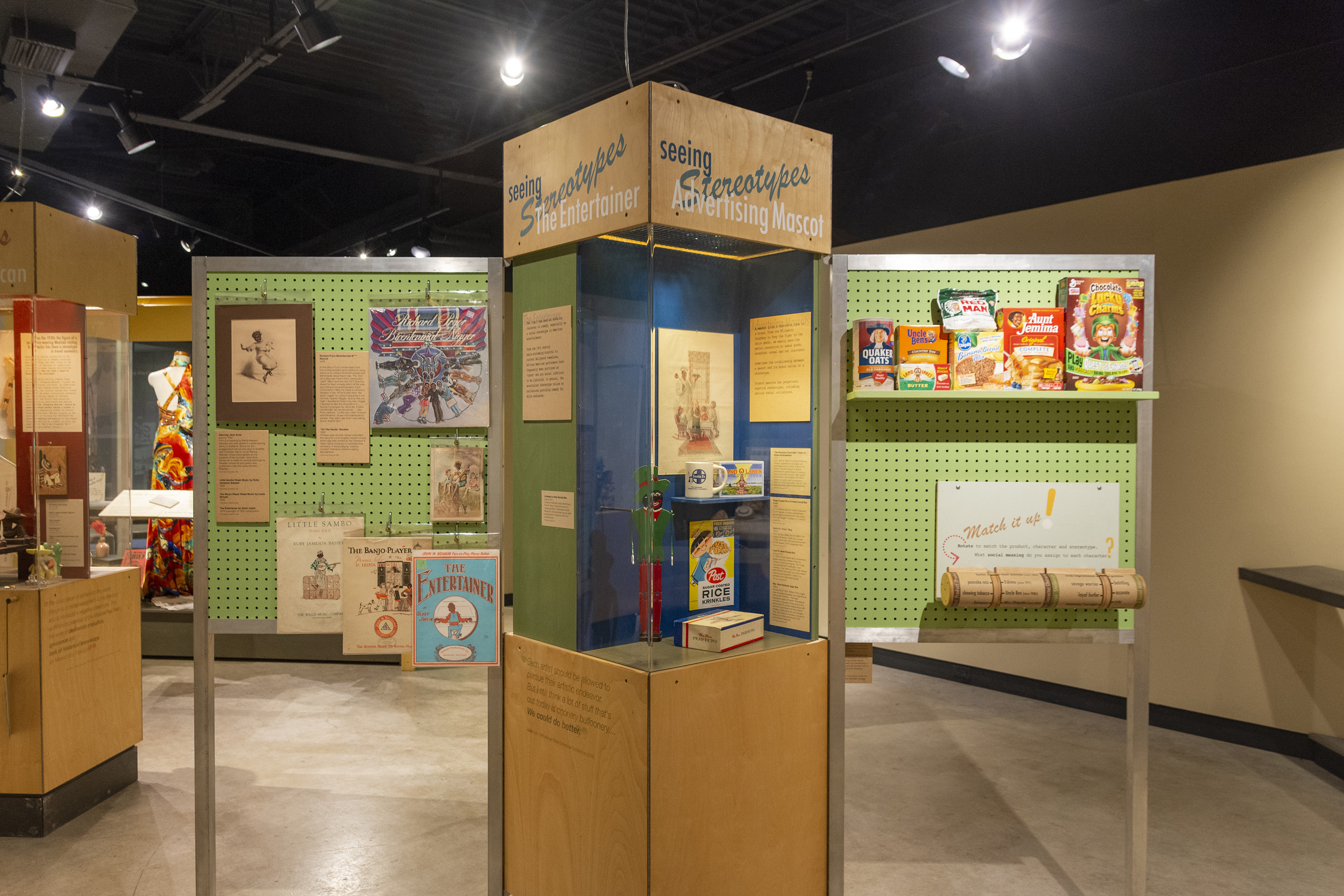 "We designed Sorting Out Race to be thought-provoking and to ask questions, rather than to be dogmatic," said Andi Schmidt Andres, director of the Kauffman Museum. "Are these items quaint memorabilia, or are they racist artifacts? Visitors come away wanting to examine their own homes. It has sparked good conversations."
The museum staff ensured that people of color were included throughout the exhibit design. Robert E. Weems, professor of business history at Wichita State University, served as the HK project scholar, and Nicole Eitzen, a Mexican-American graduate student in comparative literature, was on the planning team. Local artist Raymond Olais and businessman George Rogers—himself an African American collector of Black Americana—served as consultants.
Whereas most Americans today understand the damage caused by overt racism and racist public policies, cultural depictions can be easily overlooked or considered quaint artifacts of a bygone era. The exhibit works to show that inequality, hostility and fear, and alienation from the broader society can be perpetrated by racist imagery depicted on items as innocuous as vintage soap advertisements and decorative ornaments.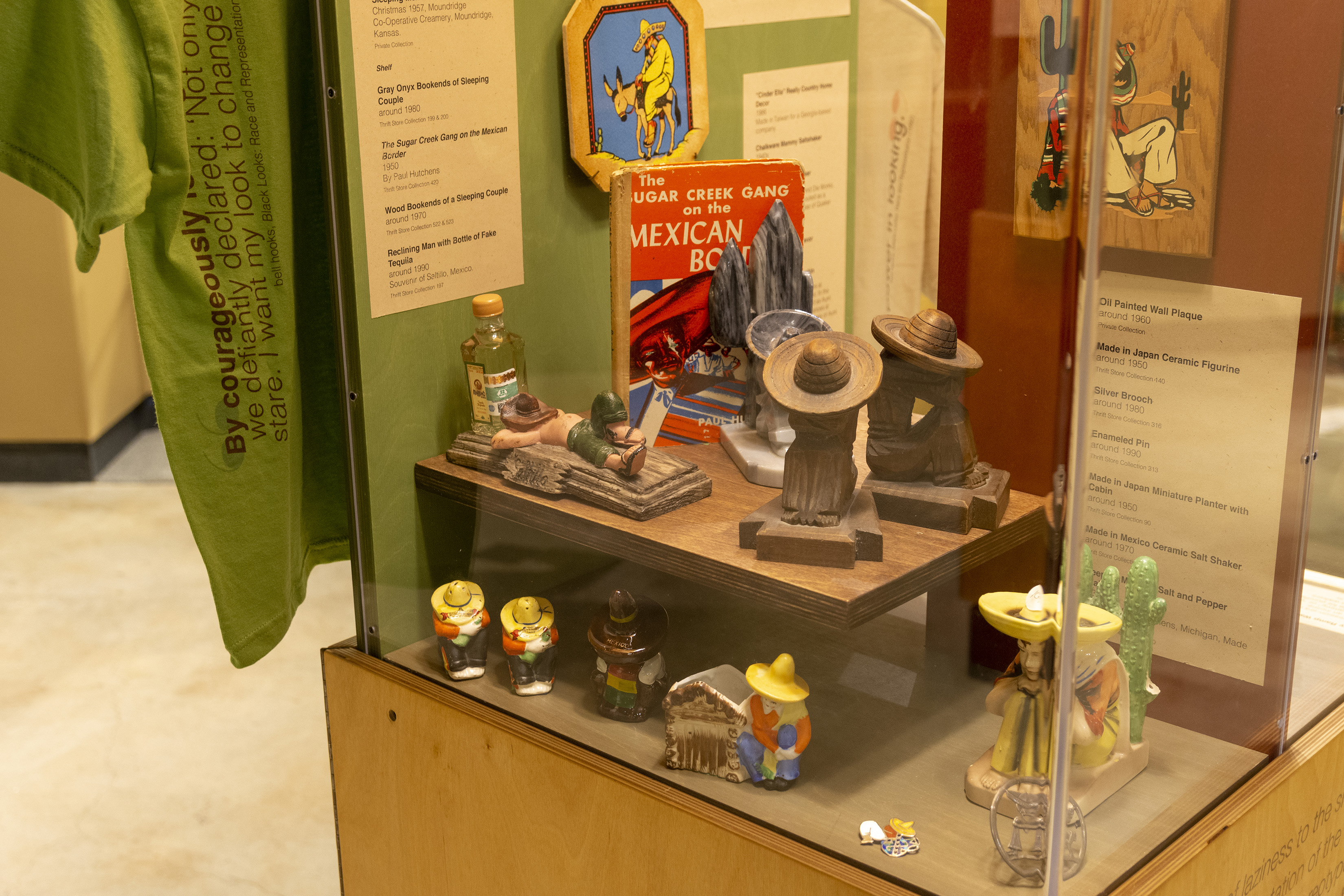 Sometimes exhibit visitors will express confusion because, to them, the images instead feel lighthearted or seem to be a fair representation. Where one person sees a racist stereotype, another may argue that an item—such as a sports mascot—honors a people's heritage. "We welcome the criticism," said Andres. "It shows we are doing the work that is needed. People are wrestling with the content, which is good."
The exhibit wants us to examine objects all around us. After visiting the museum, Kreider said that people have returned with items from their own homes that now cause discomfort. Some have even asked if it is legitimate to display these items in an exhibit format; perhaps the items should be destroyed. Because of the difficulty and complexity of the questions, the Kauffman Museum does warn visitors that some items they will likely find offensive.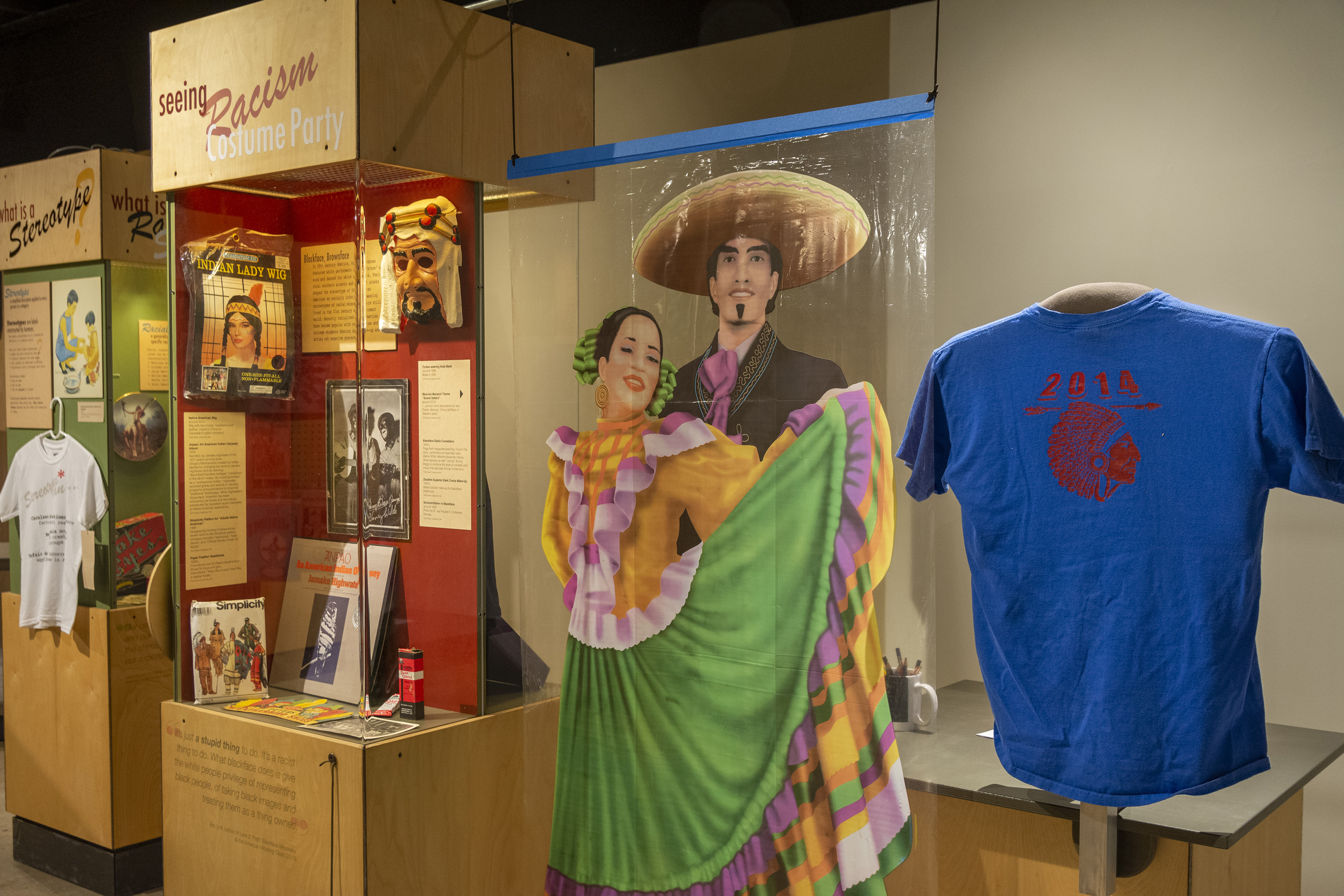 "Most visitors thank us for bringing the exhibit to their community," said Kreider. "It shows the many complex views of racism and gives communities the opportunity to engage in the topic."
"The exhibit does better with associated programming so people can grapple with the questions presented," Andres added.
Sorting Out Race is designed to travel and is available for rent. For more information and to see the digital interactive version, visit sortingoutrace.com
Join the Movement of Ideas