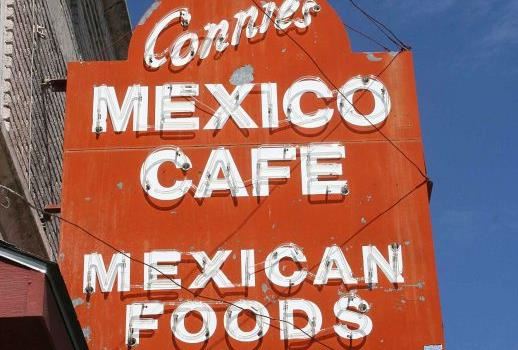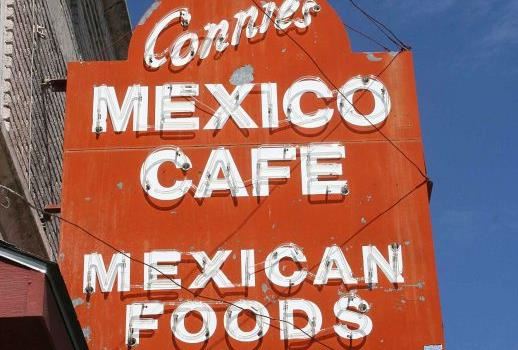 Somos de Wichita/We Are Wichitan
October 9, 2020
After getting her start making food for parish dinners, Concepción Lopez opened a restaurant across from the packing plant in Wichita. Located along Lawrence Avenue, now known as Broadway, "Connie's" served hungry patrons. Lopez's meals became popular with her Mexican American neighbors and began introducing the larger community to good homemade Mexican food.
This story, along with many others, is part of Somos de Wichita/We Are Wichitan. "What is Identity? What is it to be Wichitan?" Those were the guiding questions for Jay Price as he and his team embarked on a project to capture the stories of Latinx members of the Wichita community, Somos de Wichita/We Are Wichitan.
Price, professor of history and director of the Local and Community History Program at Wichita State University, knew that it was a complex but important question. Wichita has had many prominent immigrant communities, including Lebanese and Greek, that were designated as "white" in Census records, but still faced racism and discrimination. Because of this, many early 20th-century Mexican immigrants downplayed their Spanish language and encouraged their children to assimilate with white culture.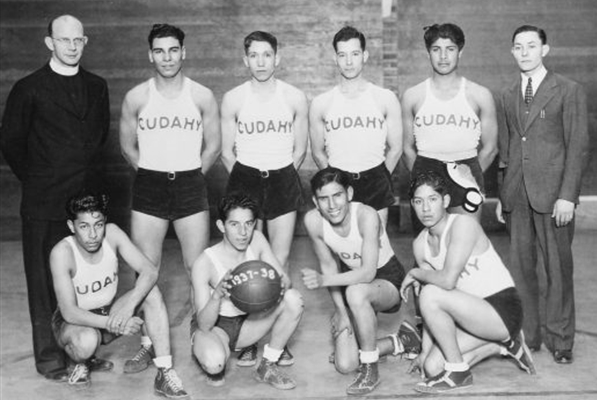 José Enrique Navarro, assistant professor of Spanish at WSU, noted that because of these stressors, families often completely lose their native language within three generations. In partnership with Anita Mendoza, the North End Historical Society, and WSU Special Collections, the team recruited Latinx community members to share photos, documents, and stories for an exhibit and discussion series. The project was supported by a Humanities Kansas Humanities For All mini-grant.
Their research revealed the complexities of the community. "This is not a fixed group," explained Price. "There is no such thing as the 'Latino vote.' Voting trends are more connected to church, socioeconomic status, and personal opinion."
Likewise, although the Wichita census records in 1950s would designate a resident as a "Mexican immigrant," they also came from places as varied as Columbia, Honduras, and Puerto Rico. "It's also much more than a meatpacking and railroad story," said Price. "Wichita has been shaped by the Latino entrepreneurial story as well." Today, Wichita consumers have many options when shopping for culturally specific items such as meat cuts, pastries, and daily essentials.
The original idea for Somos de Wichita was to produce a three-dimensional exhibit that could travel to communities and serve as the host site for bilingual activities. "Then Covid happened, and we had to rethink this entirely," said Price. The result was an accessible website presented in both English and Spanish. Visitors are able to upload their photos and share their own stories. The goal is to establish a repository of visual documents for the local community in the WSU Special Collections. To explore the stories of Somos de Wichita/We Are Wichitan, visit www.somos.wichita.edu.
Join the Movement of Ideas
Take a Walking Tour of the Latino History of Wichita
There is something special about visiting Wichita. This tour is dedicated to the memory of the Latino immigrants who arrived in the early years of the 20th century to make Kansas their home. Their momentous journeys made it possible for a thriving Latino neighborhood to exist today. Find the tour on the Clio: Your Guide to History app.
Immigration through Art and Poetry
Learn about the dynamics of immigration through the lens of visual art and poetry by reserving a Dial-A-Speaker talk with José Faus, Cambrion Mi Nombre/They Changed My Name
TALK about the Latino Immigration Experience
Engage your book club in online discussions centered on the Beyond the Border: Latino Immigration Experiences TALK series. Featured novels are Antonio's Gun and Delfino's Dream: True Tales of Mexican Migration by Sam Quinones, The House of Broken Angels by Luis Alberto Urrea, and I Am Not Your Perfect Mexican Daughter by Erika L. Sánchez. Available in the HK TALK catalog.