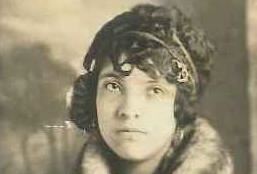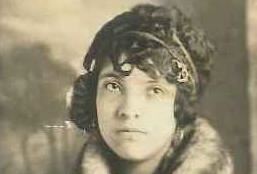 From There to Here/De Allá Para Acá: Immigrant Stories of Kansas
September 14, 2018
By Valerie Mendoza, Director of Outreach and Inclusion
Did your family come to Kansas from somewhere else? Have you always wanted to capture stories that have been passed down but couldn't find the time? All are welcome to "From There to Here: Immigrant Stories of Kansas," HK's series of bilingual writing workshops, led by José Faus of the Latino Writers Collective, in Lawrence, Kansas City, Wichita, Newton, Liberal, Garden City, and Topeka where participants can tell their immigrant stories. Read an article about the workshops from the Lawrence Journal-World.
Nearly everyone has an immigrant story yet rarely do we have the opportunity to share and preserve it. How did your family get to Kansas? Why Kansas? Do you have vivid memories of your Mother Country or did you learn about your ancestral home from your parents or grandparents or stories passed down through generations?
Here's my immigrant story. . .
My paternal grandfather, Juan Mendoza, crossed the border from Mexico to the United States without authorization in 1915. He found himself working for the Santa Fe railroad in Topeka, a place away from the border with virtually no previous Mexican population. In today's parlance he would be dubbed as an illegal alien. He eventually married my grandmother Petra, his second wife, who became an instant mom to his young daughter, a role she was familiar with as she raised her two younger siblings after the death of their mother. In order to supplement her husband's meager and erratic income Petra planted a garden and washed and ironed clothes for pay. They and hundreds of immigrants like them contributed to a thriving neighborhood in Topeka known as Oakland.
Together Petra and Juan raised eight children. Two sons are veterans (one drafted due to the Cuban Missile crisis and the other during the Vietnam conflict). Three of their children graduated from college earned graduate degrees a mere generation later despite the fact that neither parent received an education beyond grade school. My father, John Mendoza, worked at NASA right out of college in 1967 and went on to earn a master's degree from K-State in regional and community planning and another from KU in public administration.
I write my story two generations removed from the immigrant experience as a Ph.D. from the University of California, Berkeley. I share my story because the accomplishments of immigrants and their children rarely receive the spotlight, particularly in the media.
Tell your immigrant story at a writing workshop facilitated by José Faus of the Latino Writer's Collective. No previous writing experience necessary. Participants are invited to bring an object that is meaningful to them (a photo, scarf knitted by your grandmother, recipe book passed down through the generations, etc) to inspire their writing.
Join the Movement of Ideas
Write your family's story at "From There to Here: Immigrant Stories of Kansas" workshops in:
Liberal on Oct. 20
Garden City on Oct. 21
Topeka on Oct. 27.
ATTEND "Think & Drink featuring Sonia Nazario," 6:30pm on Oct. 4 at Reardon Convention Center in Kansas City, KS. Cash bar opens at 6pm. Details here.