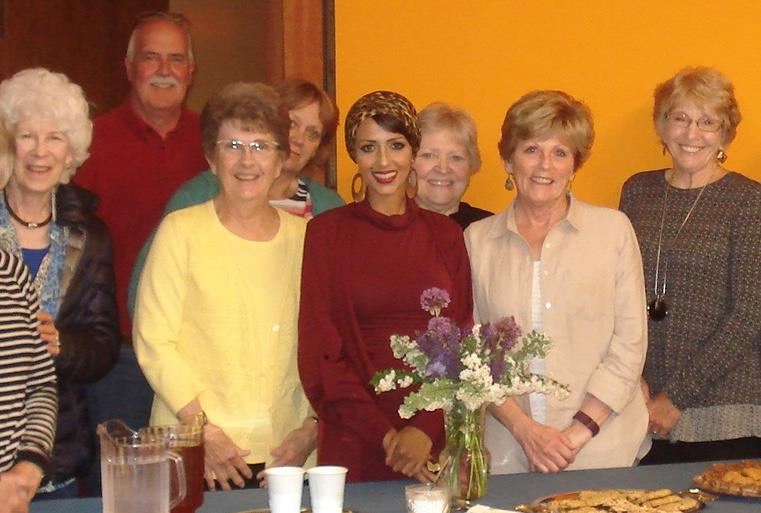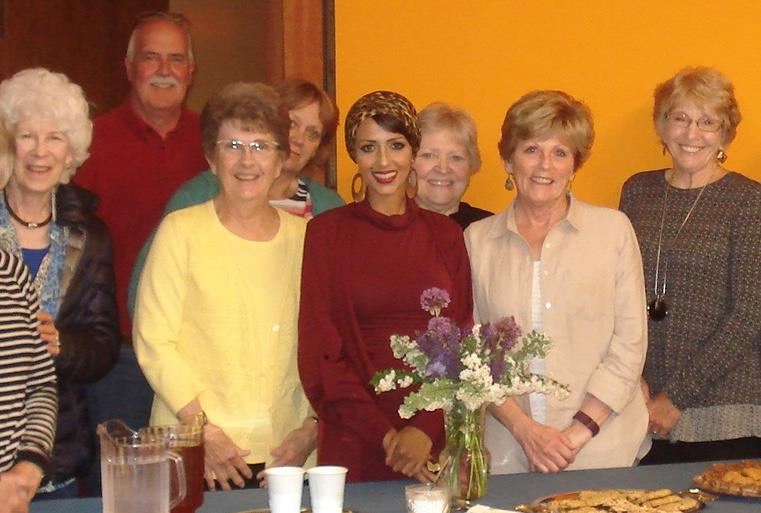 Meet Marwa Ghazali
August 10, 2018
What's your Kansas story? Are you from here? How did you get here? How do you identify as a Kansan?
My parents came to the United States from Egypt in the late 1970s. My father received a scholarship to study at the University of Kansas in Lawrence where I was born. I grew up speaking Arabic and English interchangeably in a form I called "Arabish." My mother, an engineer who left her home and career to support my father's academic ambitions, worked hard to incorporate Egypt and its values into my Kansas upbringing. She decorated the house with ancient Egyptian and Arabic art, exposed me to Egyptian pop culture through music and film, and taught me to take pride in my hybrid identity. The voices of the most famous Egyptian artists often echoed through our home as she sang along and whipped up delicious Egyptian dishes in the kitchen. My father balanced this cultural identity with an emphasis on civic engagement and a strong American work ethic. As a Ph.D. and educator, he taught me to pursue knowledge through academic excellence and to value work that enables me to make meaningful and lasting contributions to my Kansas community. Their combined influences inspired me to complete a doctorate in anthropology as a second generation Jayhawk.
Describe what you do now. What inspires you about what you do?
As an anthropologist I have had the opportunity to meet people who come from a variety of experiences and backgrounds. Over the last twelve years I have engaged in ethnographic fieldwork with displaced populations in Kansas and Egypt. The people I have met, along with their stories of suffering, sacrifice, and resilience, inspire me to hold myself accountable to a high standard of civic engagement and social justice. These experiences have also cemented my interests in interdisciplinary and humanistic approaches to teaching about transnational migration, global health, and social suffering. As a lecturer in the department of African and African-American Studies at KU I integrate these humanizing stories into my classrooms so that my students can learn to think critically about their own social positions in relation to others. Through my affiliation with the Humanities Kansas (HK) Speakers Bureau and TALK book discussion series I have also been able to share these perspectives with Kansans across the state whose own lives are becoming transformed by immigration. Every day I am inspired by local communities that come together and embrace the differences within and between them. These conversations have taught me that engaging in constructive dialogue through the sharing of stories goes a long way towards building strong and lasting social bonds.
What inspires you about Kansas?
Since its establishment as a free state Kansas has played an important role in the struggle for national equality. It was in Topeka, Kansas during the American civil rights movement where Brown vs. Board of Education (1954) resulted in the landmark decision to end segregation in public schools. In my hometown of Lawrence, Kansas the efforts and sacrifices of young activists like Rick "Tiger" Dowdell are still commemorated by the town and serve as inspiration for student movements even decades later. This legacy connects me to a deep history of nonviolent activism that inspires me to continue advocating for the rights and freedoms of all people regardless of race, class, religion, or gender.
I love the humanities beacause....
The humanities challenge us to rise above our individual experiences so that we might imagine what it is like to be in the place of another. This potential to promote human empathy and constructive dialogue has always drawn me to the humanities. It is an effective platform for fostering cross-cultural understanding and building social bridges.
Do you believe ideas can change the world? How? Why?
Everything begins with an idea. Ideas are powerful because they motivate and inspire people to take action. They shape how people learn to think about the world, conceptualize its problems, and how they go about working to resolve them.
You decide to have dessert tonight. Is it pie or cake? Details, please.
This is a tough one! I love all desserts. But on this particular evening I am going to have apple crumb pie.
About Marwa
Marwa Ghazali is an assistant professor of anthropology and museum studies at Central Washington University. She wrote her master's thesis in anthropology at the University of Kansas on the Bantu Somali community in Kansas City. Her work explored the embodiment of traumatic memories in the post-resettlement phase. She holds certificates in American Studies and Peace & Conflict Studies from the University of Kansas and has served as a research fellow for an international Syrian relief NGO and the World Health Organization in Egypt. She holds a Ph.D. in anthropology at KU researching structural violence, inequality, and sickness in the "City of the Dead," a cemetery squatter community that occupies the tombs of Cairo's vast southern necropolis.