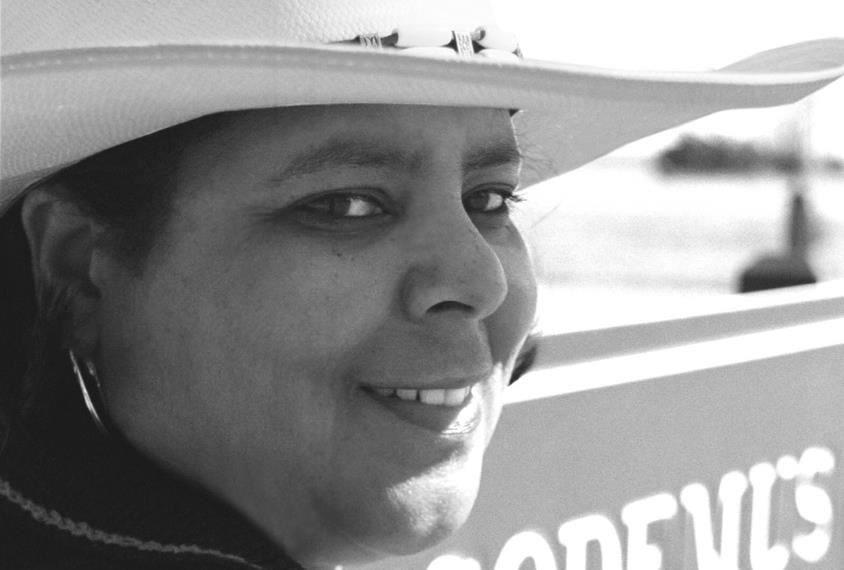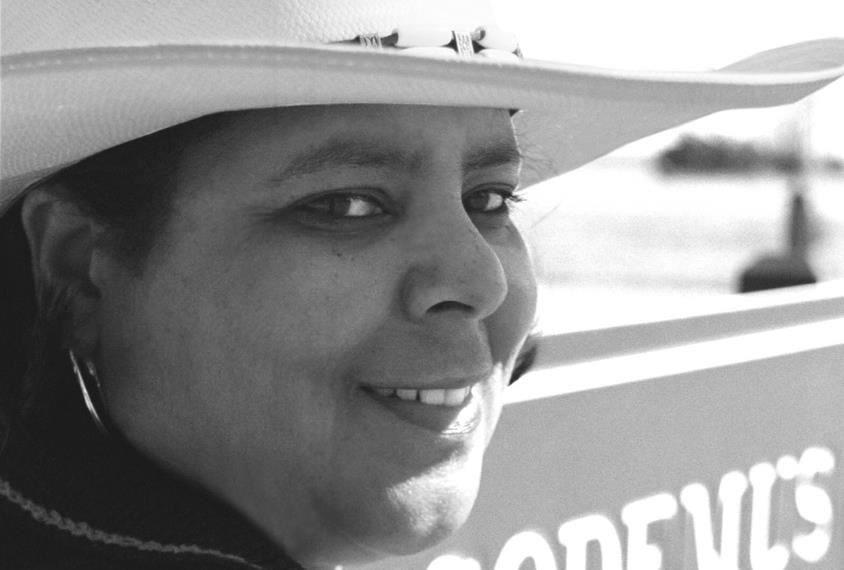 Meet Angela Bates
December 19, 2019
What's your Kansas story?
I'm a Nicodemus descendent and historian. I'm the executive director and founder of the Nicodemus Historical Society. I worked for 7 years to get Nicodemus designated a unit of the National Park Service. I established our collection of thousands of historic photos and documents reflecting the history of Nicodemus and its settlers. I grew up in Pasadena, California, but spent two weeks every year in Nicodemus attending our annual Emancipation Celebration. Listening to family stories and visiting Nicodemus is what inspired me to come 'home' to live and to help preserve its legacy. I have written a series of children books – Adventures of Nicodemus Annie.
Describe what you do now. What inspires you about what you do?
I run our historical society and museum and manage the descendent staff at the National Park Service Visitor Center. I've trained the staff in our history and assist them in telling our story to the public. I write scripts and coordinate our annual history "Chautauqua" and our Pioneer Day and other events we sponsor. I am a public speaker for the Humanities Kansas Speakers Bureau and I still perform in first person as "Black Women in the West."
Do you believe ideas can change the world? How? Why?
It is ideas that are the pre-curser to action and manifestation. This is how things are created and the thought behind action. We all need to engage to create collective change.
Why should people join our movement of ideas?
Kansas is evolving like other things and we must adapt to the evolution that is occurring. Kansas history is not over, we are all still evolving!
"Listening to family stories and visiting Nicodemus is what inspired me to come 'home' to live and to help preserve its legacy."
Why do stories and fresh thinking matter in Kansas today?
We become an example for the nation of how a state built on emigrants and with descendents of those emigrants, still evolving as a state of emigrants, can showcase cultural diversity in the most dynamic and powerful way.
What do you wish people understood about Kansas?
Kansas is not flat, nor is it devoid of people of color.
Lightning Round:
Would you ever agree to be on a TV or radio game show? If so, which one and why?
Yes, I'd agree to be on TV (and have). Good Morning America or the Morning Show – I'd like to speak to the nation about how we need to really look at our history, see it for what it was, and create a national dialogue about how we are all suffering from post-traumatic slave syndrome.
Name your top movie picks.
True Grit (new one)
Tombstone
Monty Walsh
Lonesome Dove
Dances with Wolves
About Angela Bates
Angela O. Bates is the executive director and past president and founder of the Nicodemus Historical Society (1988). She is responsible for securing National Historic Site designation for Nicodemus. She is a Nicodemus descendant and historian. For over 30 years she has presented black west educational program and first person characterizations of black women in the west for libraries, schools, colleges and university, and organizations across the nation. She served on the board of Humanities Kansas in the 1990s and in 2011 she joined HK's Speakers Bureau and travels the state speaking about Nicodemus. Some of her programs include the history of Nicodemus, Nicodemus Children, Nicodemus Domestics, Nicodemus Quilters, Exodusters and black towns in the West, Buffalo Soldiers, and black women in the West. She is the author of a series of children books entitled, "Adventures of Nicodemus Annie," covering various events in the history of Nicodemus. She is currently working on her first western and revising a full length feature film about Nicodemus. She runs the historical society museum and manages the interpretive staff at the Nicodemus National Historic Site Visitor Center.