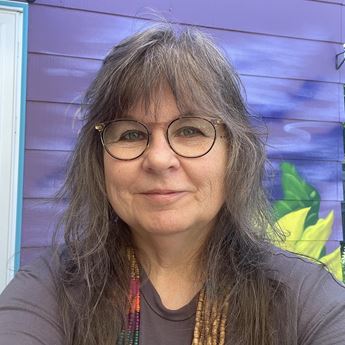 Lisa LaRue Baker, Speaker
Owner and gallerist of 785 Arts. Member of the Cherokee Nation.
Developing a Land Acknowledgement
Presentation by: Lisa LaRue Baker
Taking the first step to creating a Land Acknowledgement can be daunting and mysterious, and search engines make it more confusing. Accuracy, appropriateness, and engagement are key to developing a Land Acknowledgement and even more important is ensuring it is not performative, obligatory and insincere. This presentation will take you through the steps of identifying why and how, finding the correct parties and history, information about the Native people in your community today and even, 'what happened to the ones who were here?' Ponder the perspective of Native people, and even what 'not' to do. Focusing on positivity and contemporary involvement rather than tragedy and history, this program is meant to provide organizations, institutions and groups with a roadmap to local history, reparation and solidarity.
Contact Lisa directly about speaking at your event:
785arts@gmail.com
(918) 681-0028
Topeka