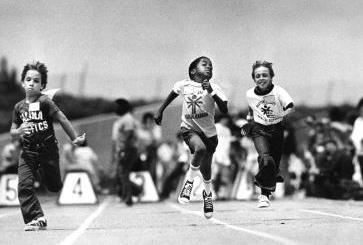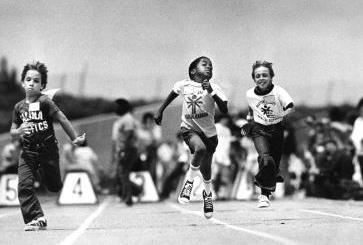 Let Me Be Brave
May 15, 2019
On a sunny spring day in 1960 Eunice Kennedy Shriver enjoyed the view of the blooming dogwood trees at her Maryland home known as Timberlawn. A telephone call from an exhausted mother in nearby Bethesda interrupted her reverie. The woman explained to Shriver, sister to soon-to-be president John F. Kennedy, that no summer camps would accept her child who had an intellectual disability. Several weeks later, Shriver heard a similar story from another mother—no mainstream camp would accept her child. Shriver stepped forward and told the woman to bring her child to Timberlawn. "You come here a month from today," responded Shriver, "I'll start my own camp."
Shriver's Timberlawn camp replete with swimming and horseback riding confirmed what Shriver already knew from growing up with Rosemary, an older sister who lived with an intellectual disability: persons with intellectual disabilities thrive with interaction and activity.
By the end of the decade the Special Olympics, with Shriver at its helm, arose out of this summer camp. A delegation of six Kansans participated in the first Special Olympics in Chicago in 1968.
Humanities Kansas awarded Special Olympics Kansas, Inc. a Cultural Preservation Grant to document the oral histories of participants in the first Kansas Special Olympics in honor of its 50th anniversary.
Special Olympics Kansas incorporated in 1970 and that same year the first Kansas Special Olympics was held in Parsons with 300 participants. The event proved so popular that participation the following year in Wichita doubled to 600, and the number swelled again in 1972 to 1200 children and young adults taking part in the games held at Southwestern College in Winfield. The numbers continue to grow.
Since its founding, the Special Olympics shares the following oath with all of its athletes: "Let me win. But if I cannot win, let me be brave in the attempt." This sentiment has guided Special Olympics Kansas for the last 50 years.
Today Special Olympics Kansas offers 20 sports and hosts 71 state, regional, and local competitions for nearly 5000 athletes year-round. It strives to change attitudes and promote inclusion by providing quality sporting events.
Join the Movement of Ideas
Gallery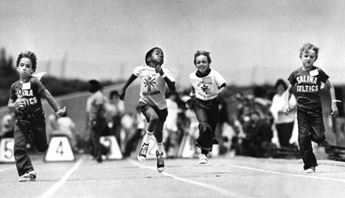 View