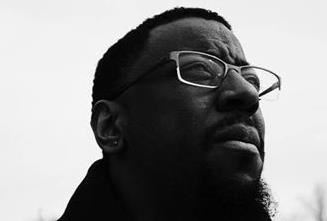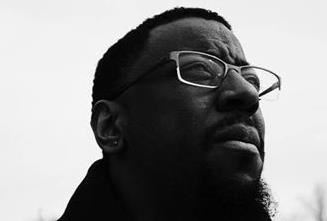 Big Idea: My Top 10 Most Influential African American Songs
April 15, 2021
by Cash Hollistah, Hip-hop Artist, Arts Educator, and Mentor at The City Teen Center in Salina
Music can be a powerful catalyst for social and cultural change. Cash Hollistah's list of 10 influential African American songs from the 1950s to today highlights the ways music documents history, breaks down barriers, instigates change, and connects us over time and across generations.
"These are my top 10 influential African American songs because, in many ways, these weren't just songs," writes Hollistah. "These tracks were game changers. Culture shifters. Boundary pushers. Artistic statements. These songs are historical audio documents chronicling periods of time when voices like these were needed."
Take a look at Hollistah's list and listen to the songs on Spotify.
1. Billie Holiday - "Strange Fruit" (1954)
"It's a powerful song dealing with racism and lynchings of Black people. So powerful, in fact, that the FBI tried to silence her from performing this song for more than a decade."

2. Sam Cooke - "A Change Is Gonna Come" (1964)
"I've heard many people say that this record was the unofficial anthem of the Civil Rights movement in the 60's. The chorus is a refrain that most of us still hold onto to this day."

3. Chuck Berry - "Johnny B. Goode" (1958)
"A rock-n-roll classic from the Father of Rock-N-Roll.
4. Aretha Franklin - "Respect" (1967)
"Aretha didn't make the song (Otis Redding did), but she made it better!"
5. James Brown - "Say It Loud! I'm Black and I'm Proud!" (1968)
"If Sam Cooke's 'A Change Is Gonna Come' was the unofficial anthem of the Civil Rights Movement, this song was the official anthem."
6. Marvin Gaye - "What's Going On" (1971)
"An iconic record that, unsurprisingly, reflects some of the same challenges and conflicts we face today."
7. Stevie Wonder - "Living For The City" (1973)
"An epic, 7-and-a-half minute story about the plight of growing up Black in America in the 70's. Taken from one of my favorite albums of all-time, 'Innervisions.'"
8. Michael Jackson - "Billie Jean" (1982)
"This record (and video) was the main catalyst of Black music crossing over to the masses at that time. This record changed how MTV played videos too."
9. Grandmaster Flash & The Furious Five - "The Message" (1982)
"The beginning of "socially conscious rap" started here. Unapologetic and brash in its storytelling. 'Don't push me, 'cause I'm close to the......edge!'"
10. Kendrick Lamar - "Alright" (2015)
"This song was turned into a protest chant at the height of the Black Lives Matter movement. Even though his subsequent album "DAMN" won the Pulitzer Prize in music (a first for hip-hop), I really believe it should've gone to this album, 'To Pimp a Butterfly.'"
About Cash Hollistah
Cash is a Rapper, Arts Educator, and Mentor at The City Teen Center in Salina. Cash cites a creative writing class he took as a sophomore in high school as the main catalyst for pursuing a career in music. That pursuit led him to create events in his hometown of Salina – from battle rap competition, "Move The Crowd," to the monthly open-mic poetry series "ONE MiC." These events, along with his music, and his work with students in schools and churches across the state, have gained him a reputation as a community leader. Cash lives in Salina with his wife and three daughters.
Spark a Conversation
Watch musicians Lem Sheppard and Cash Hollistah talk about influential Afrian American artists and songs from the last 150 years with Dr. Valerie Mendoza of Washburn University for HK's Big Idea.