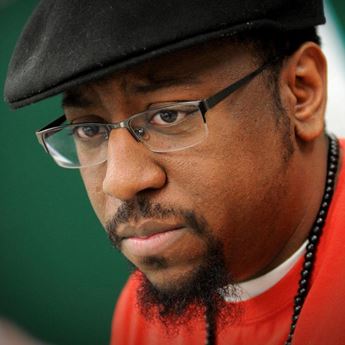 Cash Hollistah, Speaker
Rapper, Arts Educator, and Board of Directors of the Kansas Music Hall of Fame.
Sunflower Music
Presentation by: Cash Hollistah
Poet Henry Wadsworth Longfellow famously described music as being "the universal language of mankind." Music transcends race, gender, class, and geography and throughout history humans have used music to communicate stories, express emotions, and connect us to one another and moments in time and place. Music provides a lifeline when we're at a crossroads, reminds us of days gone by, and can provide welcomed motivation when it's time to make a change. What is it like to be a musician from Kansas and what does their music tell us? From Martina McBride and Melissa Etheridge to Charlie Parker and Janelle Monáe, this presentation highlights artists and musicians from the Sunflower State and takes a deeper look into how the power of place informs and inspires us musically.
Contact Cash directly about speaking at your event:
cashhollistah@gmail.com
(785) 577-5618
Salina