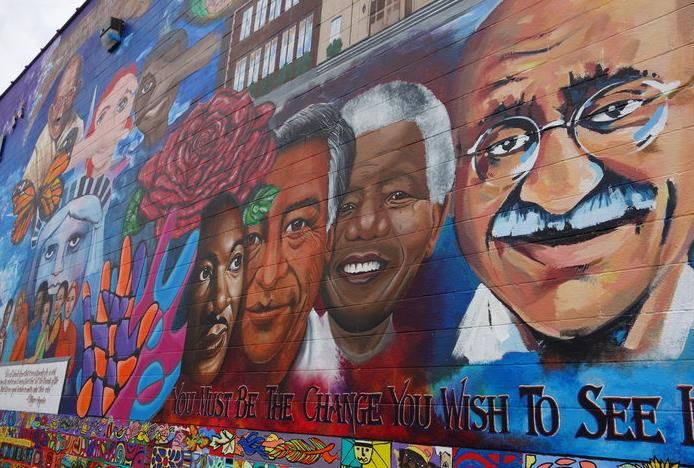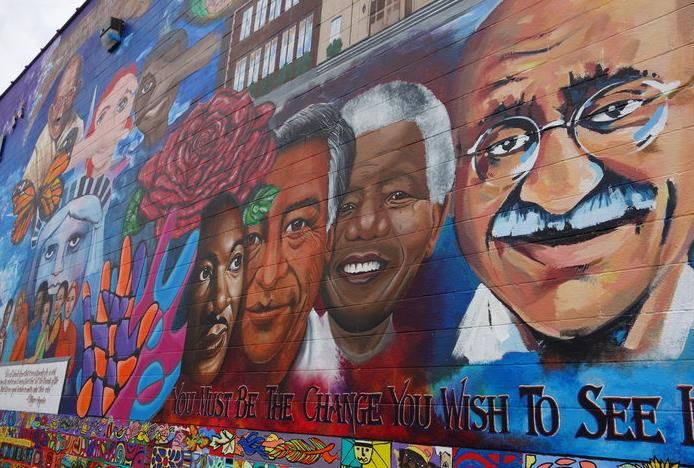 Voices from Topeka
March 20, 2020
Though segregation has been outlawed in our public schools for over sixty years, the fight for inclusion and equity in schools continues. Having important conversations about our country's history of racial exclusion today is key to ensuring civil rights for all in the years to come.
Explore the legacy of the Brown v. Board of Education U.S. Supreme Court decision in today's Movement of Ideas Kit. In this kit, you will:
Let's Talk About Brown v. Board
The 1954 Brown v. Board of Education of Topeka US supreme court decision ruled it unconstitutional for children to be segregated in public schools. To commemorate the 60th anniversary of this landmark decision in 2014, Humanities Kansas partnered with the StoryCorps national listening project to capture stories from modern day Kansans about what it has meant to live, learn, and teach in Topeka in the half century after this case.
"Voices from Topeka" StoryCorps interviews bring two Topekans together to share intimate conversations about their connections to Brown v. Board and the history of the civil rights movement. The conversations have been archived by Kansas Public Radio.
Join the Movement of Ideas: Listen & Discuss
1. Select one or two of the StoryCorps interviews and listen to these conversations with your family.
Listen to "Voices from Topeka"
2. Discuss and share your answers to the following questions:
Were you alive when the Brown v. Board decision was made, and did it have an immediate impact on your life? If so, what was it? If not, why not?
As "Voices from Topeka" reveals, many aspects of Kansas life, in addition to education, were segregated in the middle of the 20th century. What impact do you think this has had on various segments of our population, our economy, and our culture?
Do you remember times in your life when racial exclusion, whether purposeful or not, was apparent? How did you handle this situation?
Check out Recovering Untold Stories: An Enduring Legacy of the Brown v. Board of Education Decision. This free collection of plaintiff narratives compiled by a team of scholars associated with the Brown Foundation for Educational Equity, Excellence, and Research brings you inside the personal experiences of the original plaintiffs to uncover what segregation felt like and how the Brown v. Board decision impacted the lives of children and families across the country.
Take Your Conversation On the Road
The Brown v. Board of Education National Historic Site has put together a driving tour so that you can explore the history of this important case from the safety and comfort of your own vehicle. Follow the map and listen along as you learn about the spaces and places in which civil rights history was made.
Closer to Kansas City than Topeka? Check out the Johnson County Library's Story of Segregation driving tour learn about redlining, blockbusting, and white flight while reexamining Kansas City's historic neighborhoods and iconic architecture through the lens of racial segregation. This tour is full of illustrations and is easily down from anywhere.