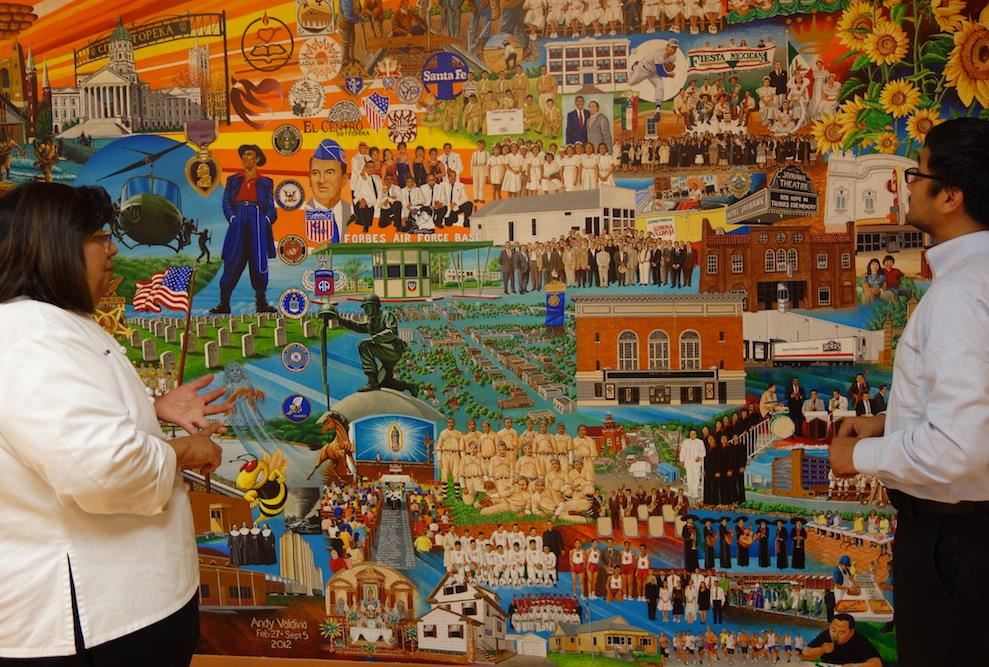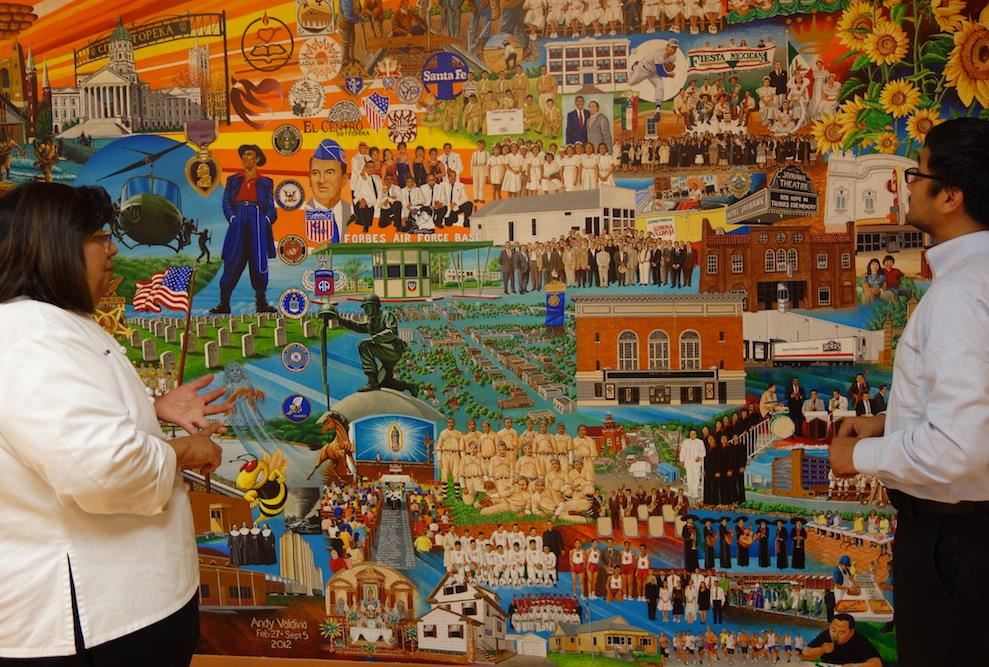 Join the Movement on the Map
October 15, 2018
Ever pass by a colorful mural or historic building and wonder "What's the story behind that?" Thanks to Clio - Your Guide to History, a free crowdsourced mobile history app, the answers to your local history questions are at your fingertips. And you can be part of the story too.
HK used Clio to create Walk with Me/Camino Conmigo, a walking and driving tour of Latino cultural sites in Kansas City, Topeka, Newton, and Wichita (with plans to add more cities and sites in the future). The tours are part of HK's Latino Stories of Kansas/Historias Latinas de Kansas initiative.
Click on the tours in the app menu and you will find a variety of sites and stories identified as important by the Latino community in each city. For example, the Wichita tour takes you to the Latino Murals of Wichita. The app provides directions to the site, a synopsis of its importance to the Latino community, and much more.
"We are recovering history," stated Valerie Mendoza, HK's Director of Outreach and Inclusion. William Garcia Medina, Hall Center for the Humanities Summer Fellow, spent his summer meeting with local residents, researching and writing this project, and translating each entry into Spanish.
Latino Stories of Kansas/Historias Latinas de Kansas is part of the "Democracy and the Informed Citizenry" initiative administered by the Federation of State Humanities Councils. Humanities Kansas thanks the Andrew W. Mellon Foundation for its generous support of the initiative and the Pulitzer Prizes for their support.
Join the Movement of Ideas
Take the Walk with Me/Camino Conmigo tour. You can submit your own local and historical content to Clio.
Download the Clio App for iPhone