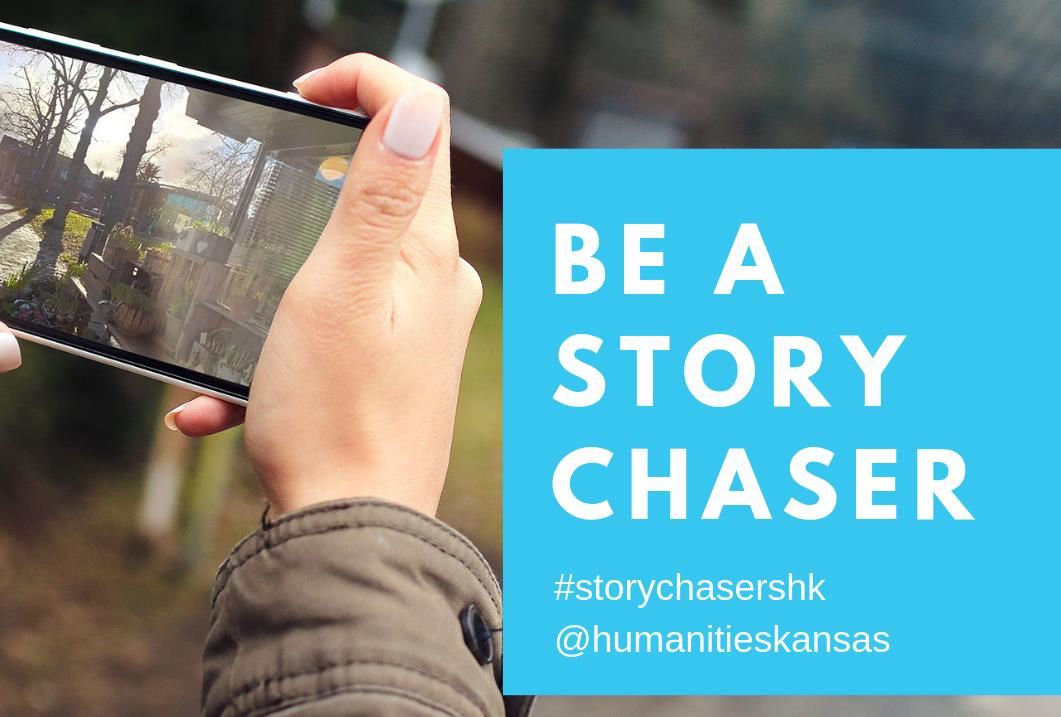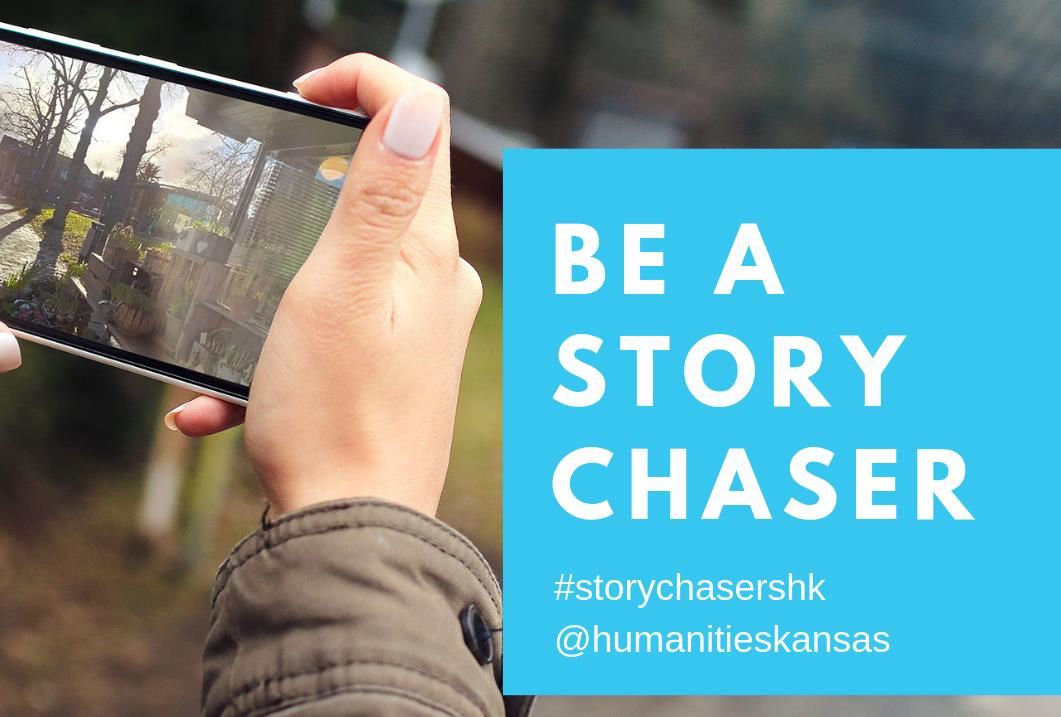 INSTA-INSPIRE
September 3, 2019
Calling all Kansans to be Story Chasers
Join the movement of ideas and enter to win a prize. Here's how: Pop up at a Kansas event, snap a pic, and post your micro-story on Instagram. All you need to be an HK Story Chaser is a smartphone!
Story Chasers like to do something different, try something new, meet people, take pics, and share these moments on social media. Your flash stories from the state fair, a rowing competition, birdwatching hike, food truck or fall festival, are just the thing to update the vision of what it means to be living in Kansas in the 21st century. Story Chasers help spark new conversations and lead the movement of ideas spreading across the state.
Ready to get started?
Attend an event in Kansas
Snap a photo and share a story about the event on your own Instagram feed. Who did you talk to? What did you learn? Please, no photos of kids under 18.
Tag @humanitieskansas in your post
Use the hashtag #storychasershk
Each person who posts a Story Chasers story between September 1 and September 30 will be entered into a drawing to win a $10 gift card from Freddy's and a Kansas field guide notebook. Plus, the first 20 people to post Story Chasers stories will receive a free Story Chasers t-shirt.
Need some inspiration? Here's a sample Story Chasers post with a micro-story:
The Rules
In order to be eligible for the giveaway, Story Chasers Stories must:
Tag @humanitieskansas and use the hashtag #storychasershk
Share stories that take place in Kansas
Take photos of scenes or crowds, not individuals (selfies are okay)
September contest ends on September 30 at 5pm
Contest not affiliated with Instagram or Freddy's
Winner will be selected randomly and will be notified via direct messenger on Instagram by October 1 at 5pm. Winner must provide their mailing address to receive the prize.
T-shirts will be given out to the first 20 individuals who share a story on Instagram and tag. T-shirt sizes vary. Recipients must provide their mailing address to receive the t-shirt.
Let's get out there and chase some stories! More information at humanitieskansas.org or contact abigail@humanitieskansas.org.
Join the Movement of Ideas
Be a Story Chaser.
Follow HK on Instagram to see Story Chaser stories.
Sharpen your storytelling skills at the Moment by Moment: Family History Writing Workshop with Kim Stanley in Salina on September 19