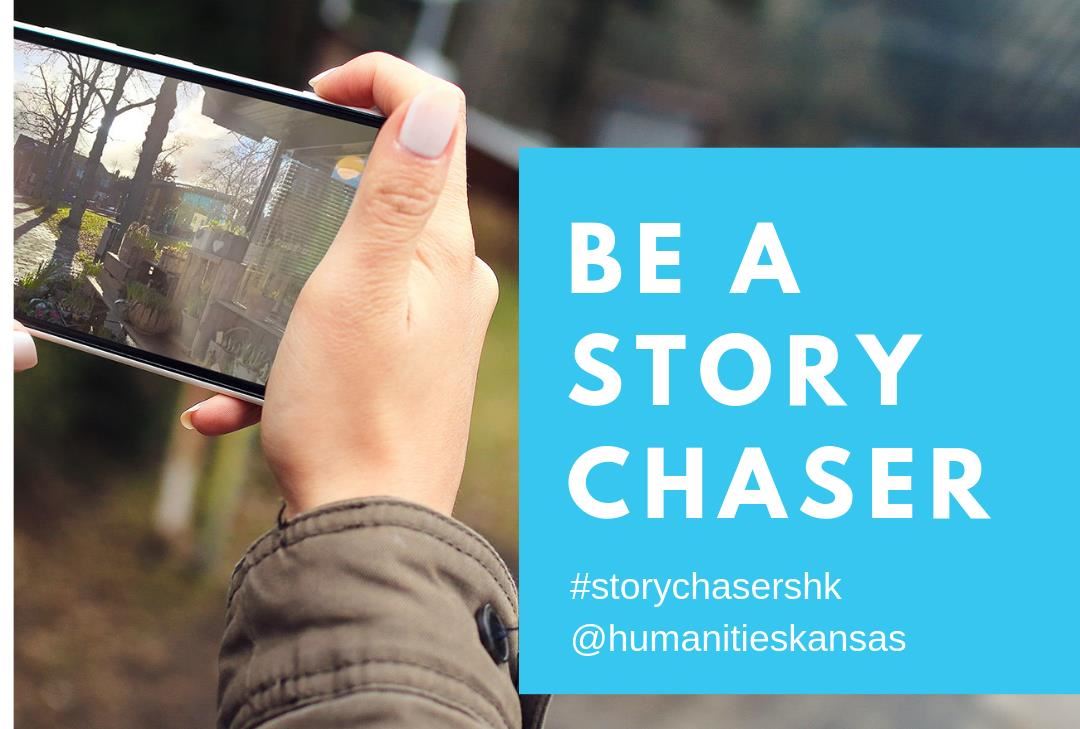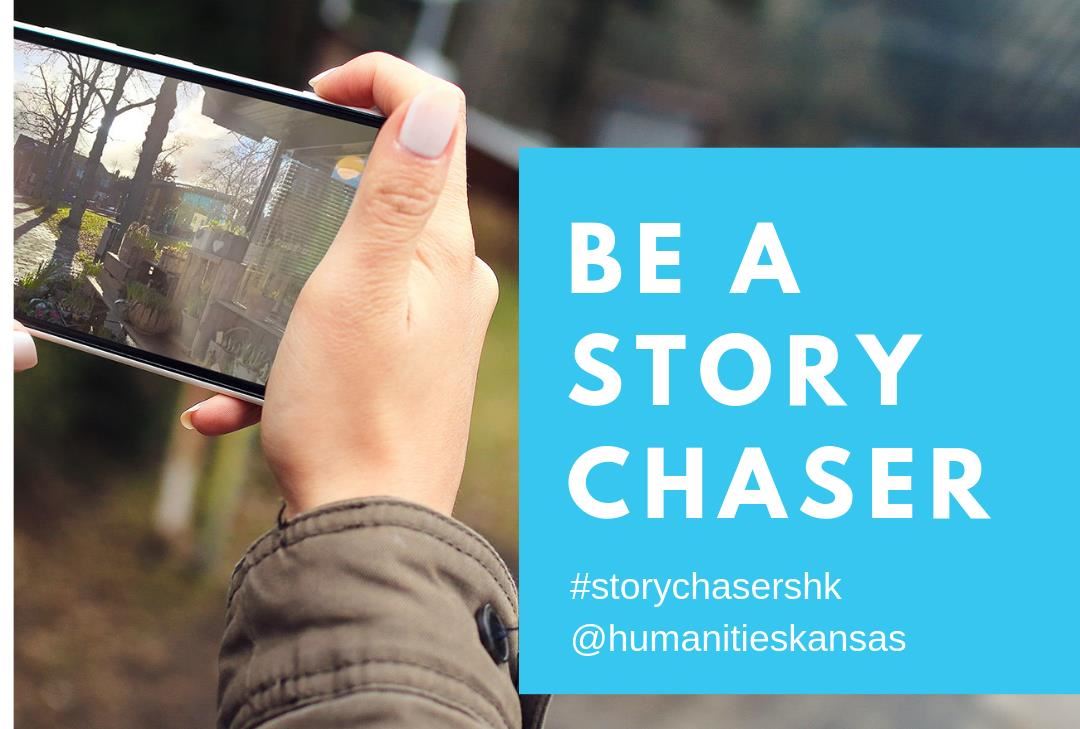 Story Chasers
Become Part of the Movement of Ideas Sweeping Across Kansas!
Story Chasers is an Instagram initiative with the goal of sharing inspiring stories from around Kansas. We believe that stories carry our culture and ideas change the world. What Kansas stories will you share with HK?
HOW IT WORKS:
Each month, HK will post on our Instagram (@humanitieskansas) asking for you to share your Kansas adventures. Whether you're road tripping, visiting a brewery or museum, or attending a community event--we want to hear your stories. At the end of each month, HK will randomly select a winner. And, that's not all. The winner will win cool prizes from local Kansas businesses!
Share your stories and win cool prizes by following these simple instructions:
1) Stay home (as of March 2020, HK is asking for micro-stories from home due to health and safety concerns).

2) Snap a photo and tell the story on your own Instagram feed. Who did you talk to you? What did you learn? Please no photos of kids under 18.

2) Tag @humanitieskansas in your post.

3) Use the hashtag #storychasershk
Not sure what a #storychasershk Instagram post looks like? Don't worry, we've included some examples of past Story Chaser posts below in the photo gallery.
RULES:
In order to win prizes Story Chasers must:
Tag Humanities Kansas on Instagram: @humanitieskansas

Use the hashtag: #storychasershk

Share stories that are Kansas based.
Questions? Contact Abigail Kaup, Program Officer, at abigail@humanitieskansas.org or call 785-357-0359.