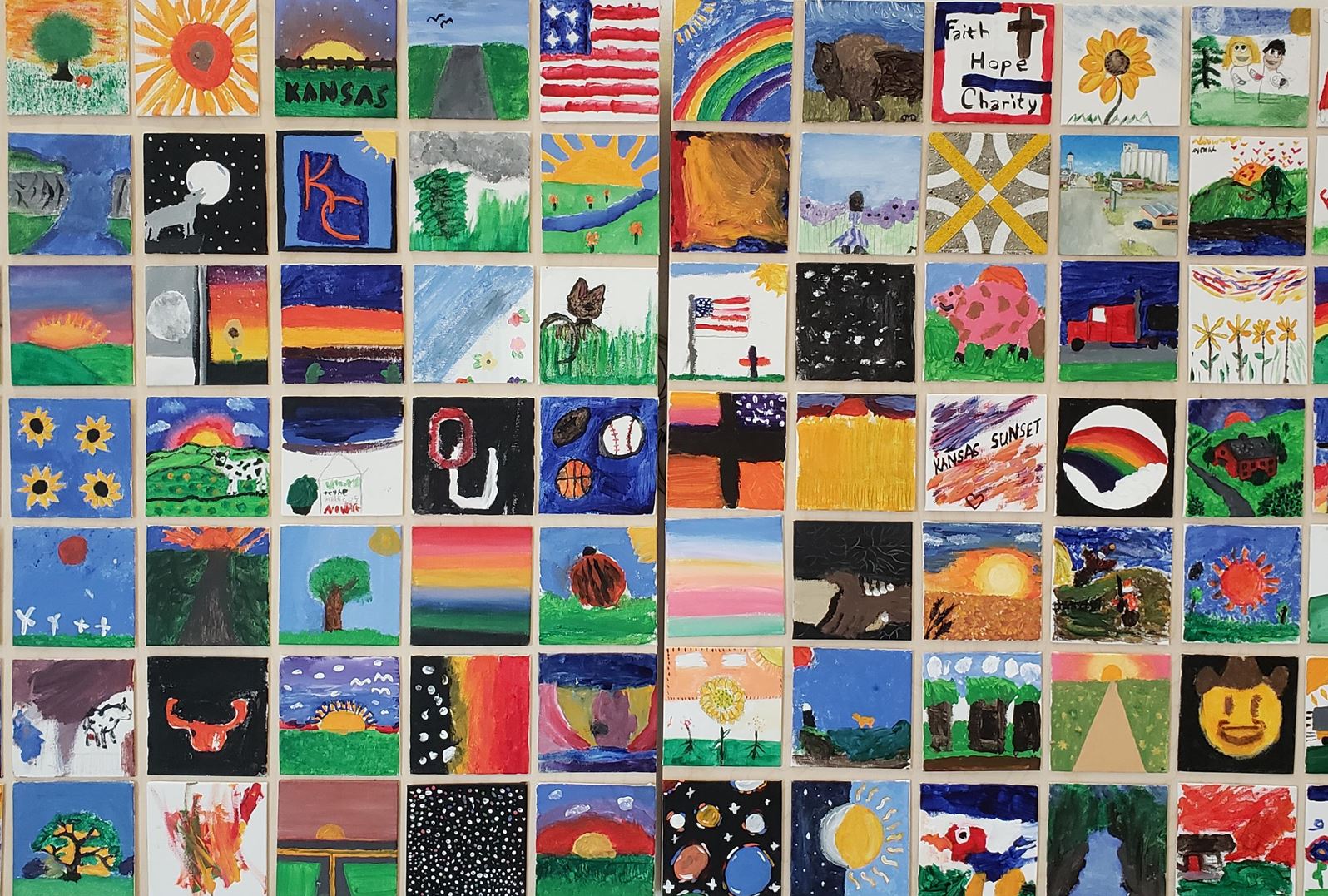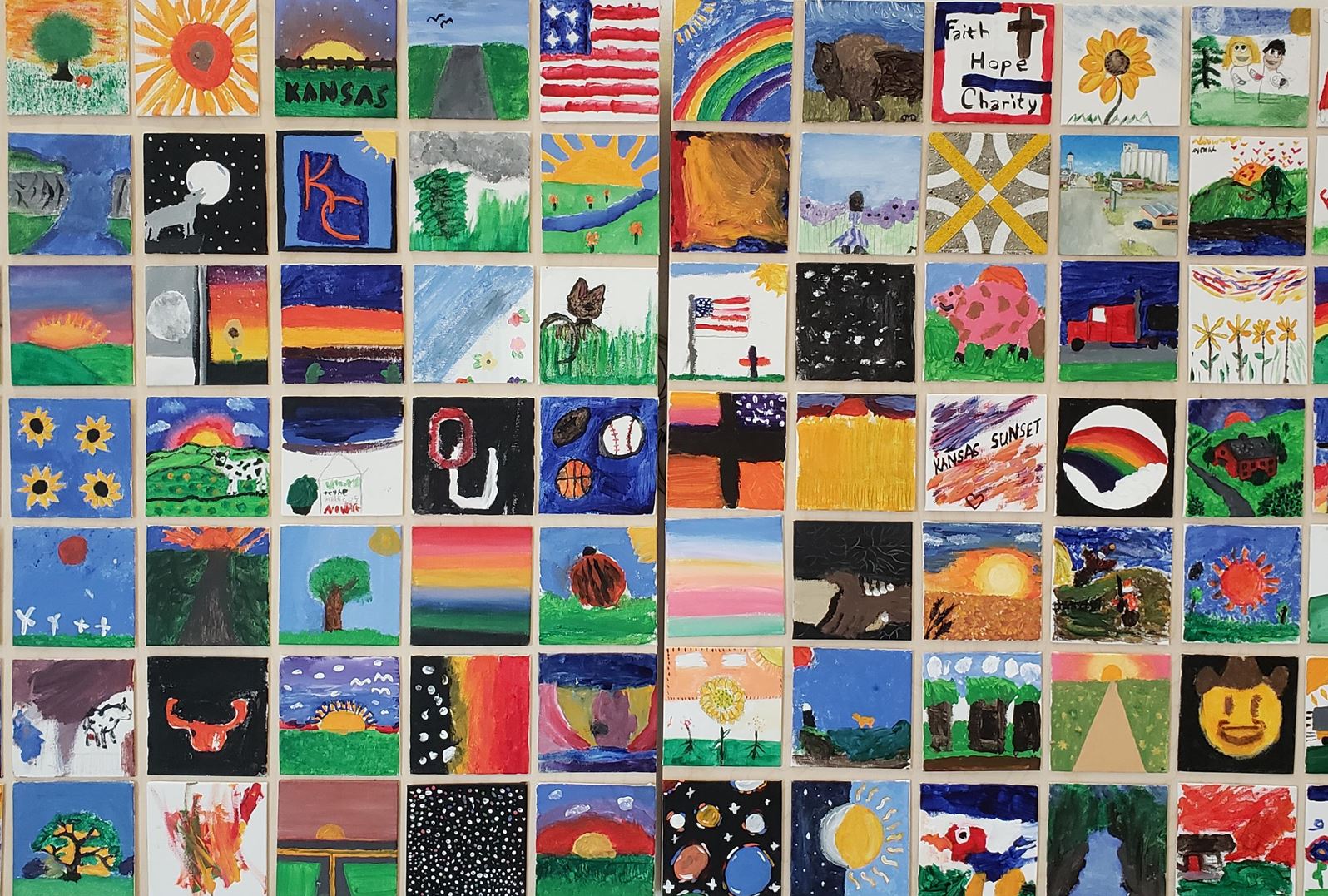 Greensburg: Creating a New Narrative
March 23, 2021
How is Greensburg continuing to approach its challenges with innovation? Find out the answer to this and more in the 5.4.7 Arts Center's online exhibit, "A New Story," part of Humanities Kansas' statewide initiative, Crossroads: Change in Rural America. Anchored by the Smithsonian Institution's traveling exhibition of the same name, Crossroads sparks fresh thinking and new conversations about the future and sustainability of Kansas communities. "A New Story" focuses on how Greensburg, in south central Kansas, became a model for environmentally-friendly construction more than a decade ago and has remained committed to sustainability with an eye to the future since – a mindset that is leading to the community's steady growth.
Questions for Discussion
Take a few minutes to explore 5.4.7 Arts Center's online exhibit, "A New Story," and then answer the following questions:
Greensburg drew inspiration for their local exhibition from a community art project focused on the theme of "rural life." What does rural life mean to you? Do stories like those from Greensburg change your perception?
Greensburg's investment in green energy came as the community faced rebuilding after a devastating tornado. Has your community ever turned a challenge into an opportunity for progress?
Travis Powell, now the principal of Kiowa County High School, says moving to Greensburg in 2008 was a "leap of faith." What are the challenges of moving to a rural community? What are the benefits?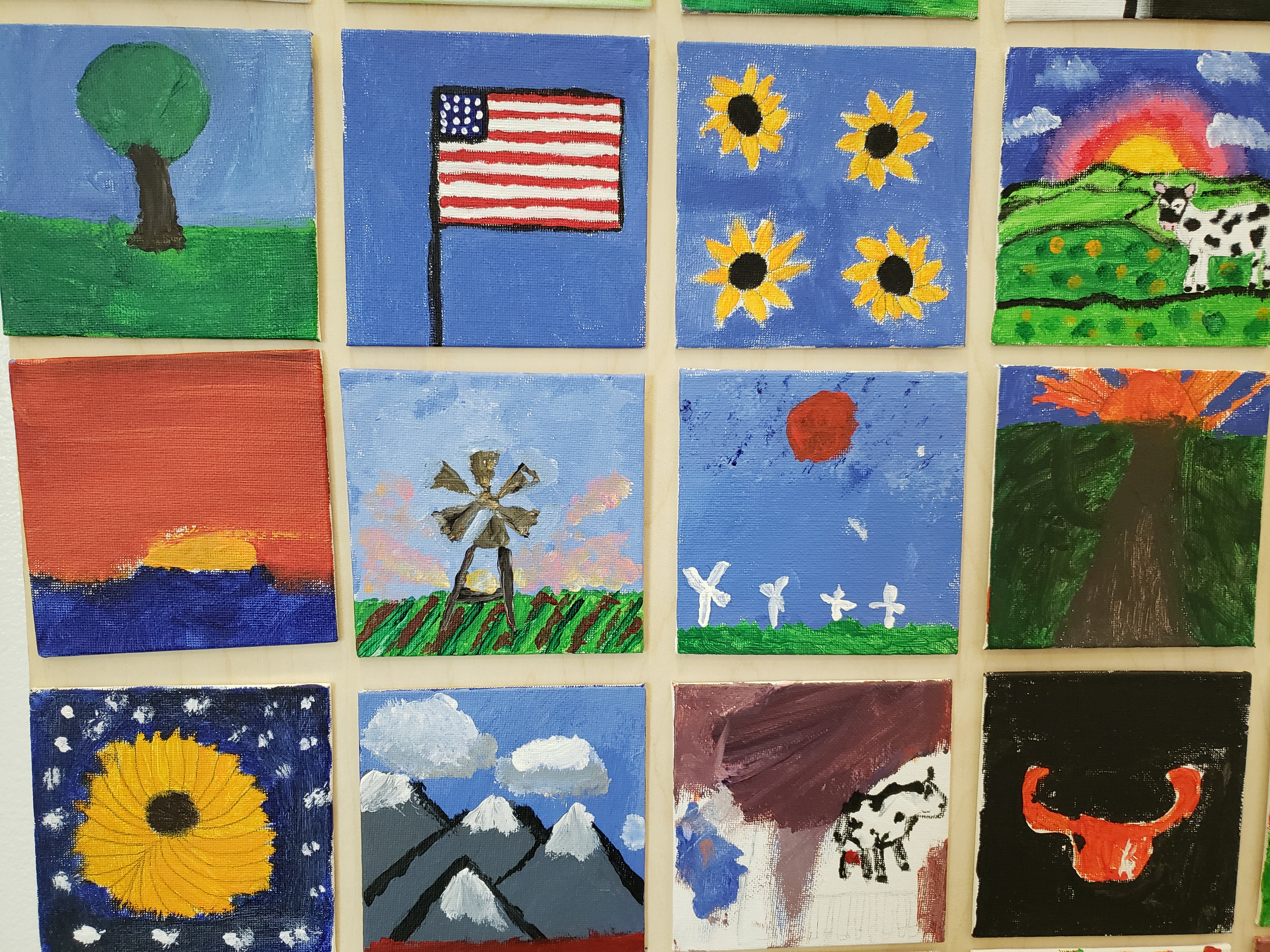 Go Further
Now that you've explored the "A New Story" Crossroads online exhibition, consider the following activities as ways to enhance your learning:
Challenge the single story. Greensburg is proud of its green initiatives, but its citizens want people to know the community offers so much more. Listen to writer Chimamanda Ngozi Adichie's TED Talk, "The Danger of a Single Story." What is an example of a "single story" narrative in your community? How can you challenge that idea?
Dig Deeper into Greensburg's water conservations efforts, from the Big Well through today in the essay, "Looking Down to Think Forward" on HK's Kansas Stories blog.
Visit Greensburg's museums and cultural centers to learn more about the community's pioneer past and vision for the future. The 5.4.7 Arts Center, the Big Well Museum, and the Kiowa County Historical Museum offer unique, interactive ways to see Greensburg differently. Be sure to check hours and safety guidelines before planning a visit.
Don't forget to share what you've learned by telling us about it on Facebook or Instagram. You can tag us with your thoughts at @humanitieskansas using the hashtag #CrossroadsKS. Where will the Kansas Crossroads take you next? Explore more exhibits at crossroads.humanitieskansas.org.