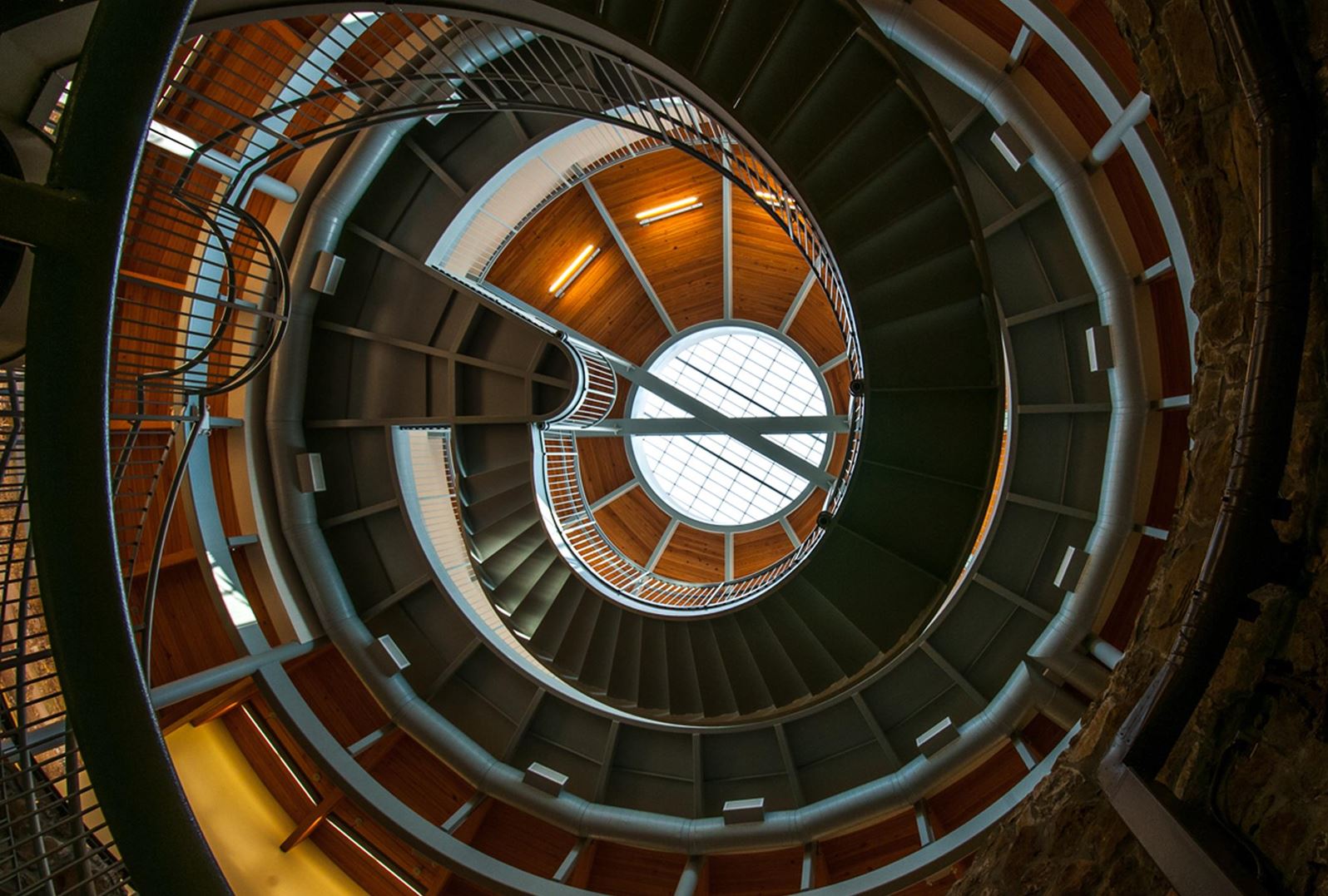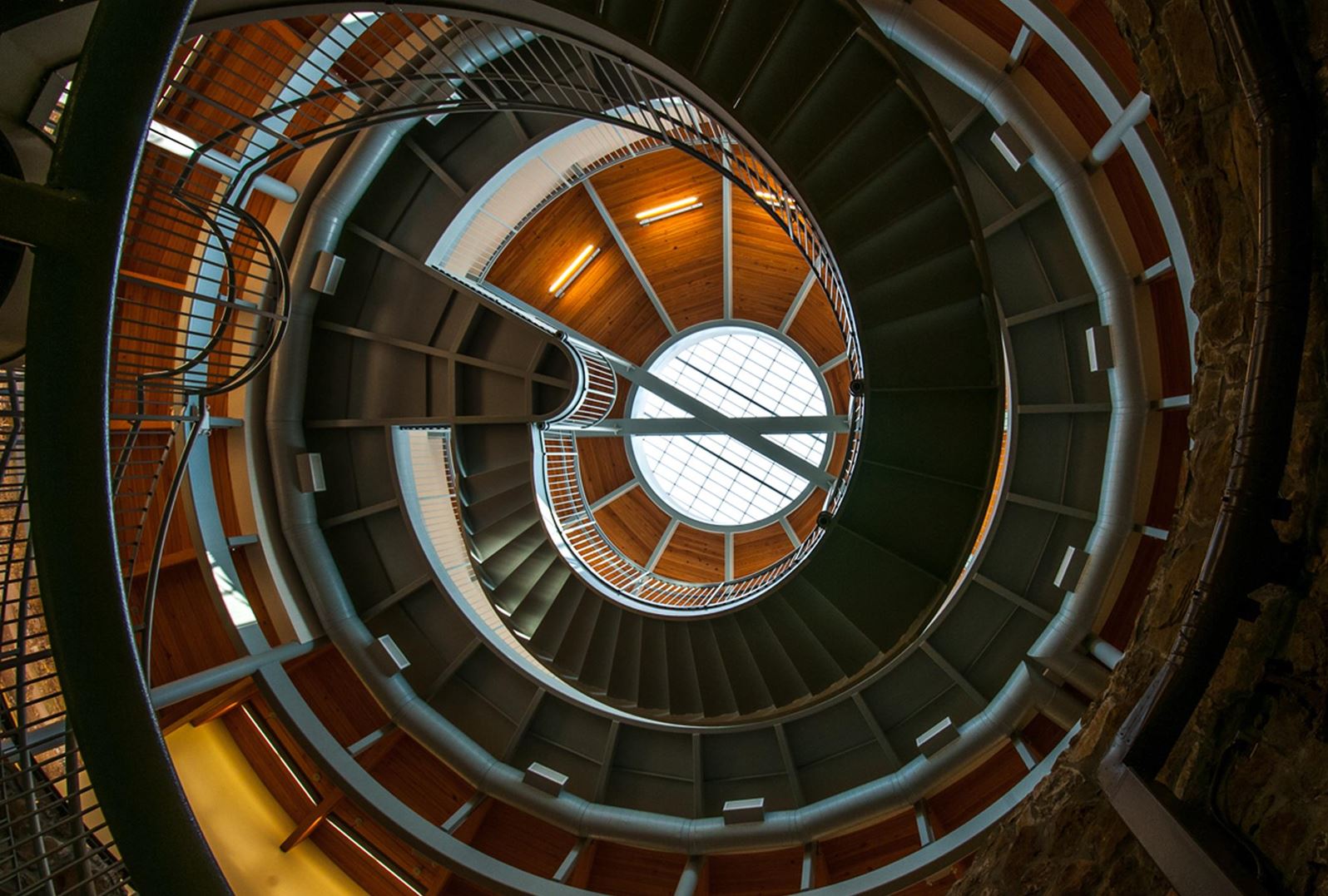 Look Down to Think Forward
In the 1880s, towns across Kansas sprang up with two hopes: to become a county seat and to attract a railroad. To do either, a town needed people, businesses, and water. Greensburg, in south central Kansas, was no exception. Teams of farmers, cowboys, and transients dug a huge hole in the middle of Greensburg in search of the groundwater below. It took two years to find the water and shore up the resulting well, which measured 109 feet deep and 32 feet wide.
The well still stands in near-perfect condition, a triumph of frontier engineering. The Big Well served as Greensburg's chief water source from 1888 when it was completed until 1932. After sitting vacant for a few years, the Big Well reopened in 1937 as a tourist attraction, which it remains today. Visitors can descend a long, spiral staircase and inhale the damp, cool air of the well, which smells like equal parts ocean and fill dirt.
On May 4, 2007, an EF5 tornado, one of the strongest ever recorded, freight-trained its way through town and leveled 95 percent of Greensburg, including the small gift shop and visitor center above the Big Well. The well, safely below ground, remained, though the tornado knocked its concrete cover askew.
Less than a year after the tornado, the Greensburg City Council passed a resolution calling for all new municipal buildings to acquire LEED (Leadership in Energy and Environmental Design) platinum certification, the first such resolution in the country.
The decision to go green impacted Greensburg's water use. Downtown's small business incubator is equipped to use gray water in its toilets. The hospital boasts a retention pond that serves to collect rainwater for irrigating the grounds. The high school features four massive collection tanks designed to channel rainwater off the roof and into the irrigation system.
"Water is something you're always aware of."
The designs of all these water systems minimize Greensburg's impact on the Ogallala aquifer, a massive stretch of groundwater that serves much of western Kansas. The Ogallala is depleting faster than it's replenishing, and suffers from other concerns such as toxicity and chlorine salinity. Some are intimately aware of the depletion of the aquifer. As Greensburg Tourism Director Stacy Barnes notes, "water is something you're always aware of."
At the Big Well, then, is a valuable experience. Here visitors can actually see the Ogallala aquifer. The bottom of the well still contains water and provides a rare chance for people to glimpse the underground water supply that feeds so much of the High Plains. It's right there, a striking clear turquoise in the cool, hushed well—and it's fallen four feet since the new, post-tornado Big Well Museum opened in 2012.