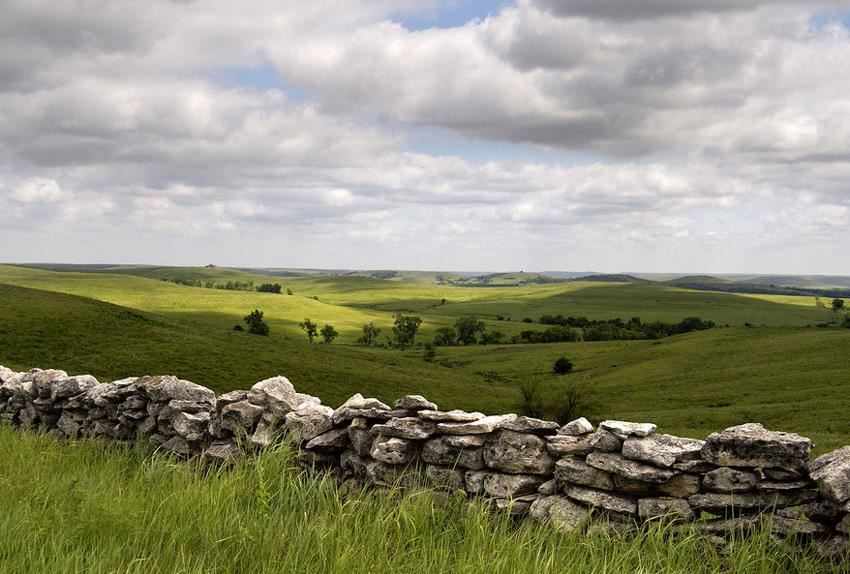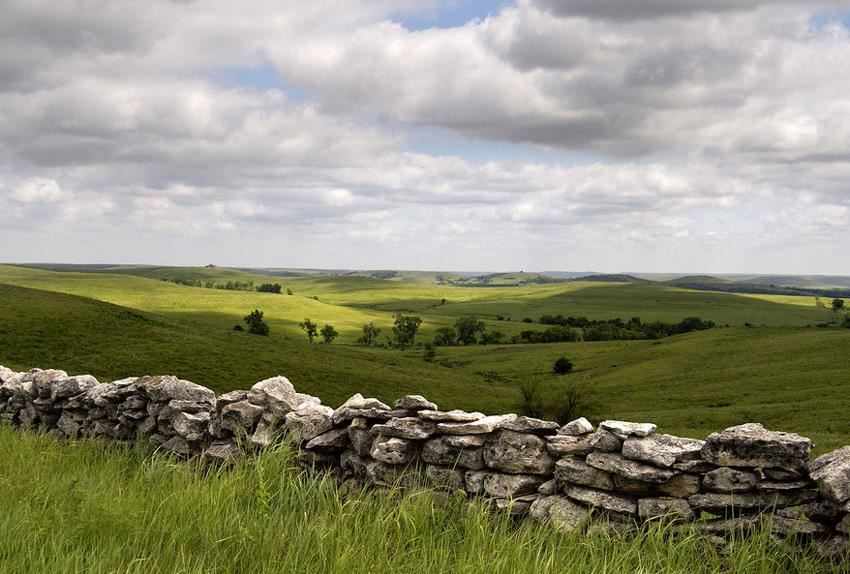 Alma: Deep Roots and New Growth
March 2, 2021
As we learn in the Volland Store's online exhibit, "Deep Roots and New Growth in Wabaunsee County," Wabaunsee is home not only to cattle ranchers who have turned the rocky and unfarmable soils of this region to profit but also to a community of rural residents as resilient as the grasslands themselves. As the companion exhibition to the Crossroads: Change in Rural America Smithsonian Institution traveling exhibition, "Deep Roots and New Growth" highlights the ways in which Kansas rural communities persevere in the face of environmental, cultural, and societal change.
Questions for Discussion
Take a few minutes to explore the "Deep Roots and New Growth in Wabaunsee County" online exhibit, and then answer the following questions:
This exhibit asks us to reflect on our definition of the word "rural" -- "Is it defined geographically? Economically? Is it a state of mind?" What does the word "rural" mean to you? How did you come to this definition?
"Deep Roots and New Growth" draws a parallel between the resiliency of the tallgrass prairie and the resiliency of Wabaunsee County citizens. What is the relationship between the culture of a community and its environment? Does the natural environment shape the spirit of our communities? Does the spirit of a community shape its natural environment?
Watch this short film about early 20th century Volland postmaster Otto F. Kratzer, who built the general store in which the in-person component of this exhibit is on display. What connections do you see between Otto's ingenuity and that of the people of Wabaunsee County today?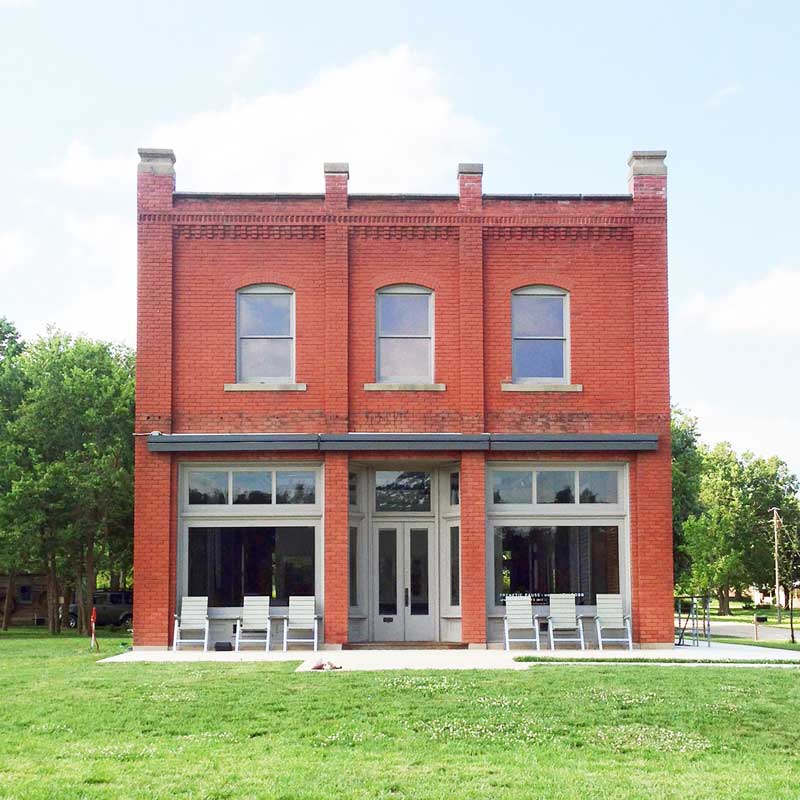 Go Further
Now that you've explored "Deep Roots and New Growth in Wabaunsee County" consider the following activities as ways to enhance your learning:
Explore Humanities Kansas Director of Grants & Outreach, Leslie VonHolten's gentle but powerful Big Ideas essay, "It's Time to Reconnect with the Earth." In this piece, Leslie thinks about the ways that both nature and literature can help us to get a deeper understanding not only of our place in the world but also of how to meet the challenges our unique positions present. She includes some great suggestions for further readings, listening, and exploration.
Read the poem "Tallgrass Prairie National Preserve" by Pulitzer Prize winning Kansas author and poet Anne Boyer. In a short statement about this poem, Boyer writes:
I was once a little girl in Kansas, and my mother pointed me toward every bison wallow she saw. Wallows are dents written in the fields by the bison's bodies, and in that now bisonless land, a wallow was a language made of two words: "We were." Any thought of the prairie's former vastness has always met in me a feeling of a proportionately vast grief. No matter how much my being from the prairie is a result of the same particular history, the tall grass prairie and its native peoples' near total evisceration under settler colonialism and extractivist capitalism still breaks my heart. But I could mourn, or I could imagine, so I erred toward possibility, wrote a poem as a dream of the biome's revenge.
What does Boyer mean by "the biome's revenge"? Will rural communities like the natural biomes around them have their own "revenge" one day? And can you see connections between the wallow left by the bison and the poem left by the poet?
3. Get outside! You've read about it; you've thought about it; now, go see it. The Tallgrass Prairie National Preserve trails are open and ready for you. Plan your visit here. Want to stay overnight? Consider booking the Volland Store loft or the historic mail-order "kit-house" just behind it that was recently renovated by Kansas State architecture students.
Don't forget to share what you've learned by telling us about it on Facebook or Instagram. Bonus points if you take a healthy selfie on the trail! You can tag us with at @humanitieskansas, using the hashtag, #CrossroadsKS. We can't wait to hear what you've taken away from these Kansas crossroads!