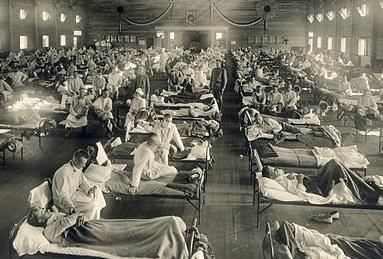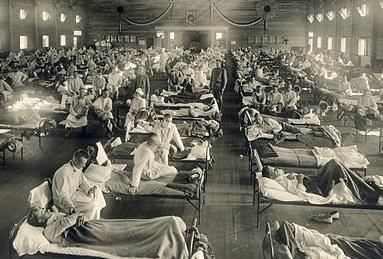 Pandemic Reflections: Kansas Then and Now
November 18, 2020
"In the midst of the current Covid-19 pandemic, many have started looking back to the last global health catastrophe of this magnitude – the 1918 influenza pandemic, also known as the "Spanish flu". Approximately 50 million people globally, including 675,000 Americans and over 12,000 Kansans, died of this strain of influenza between 1918-1920. "Pandemic on the Prairie" tells the stories of Kansas and Kansans during this tumultuous time of both a World War and a global pandemic."
—Kara Heitz, "Pandemic on the Prairie" Podcast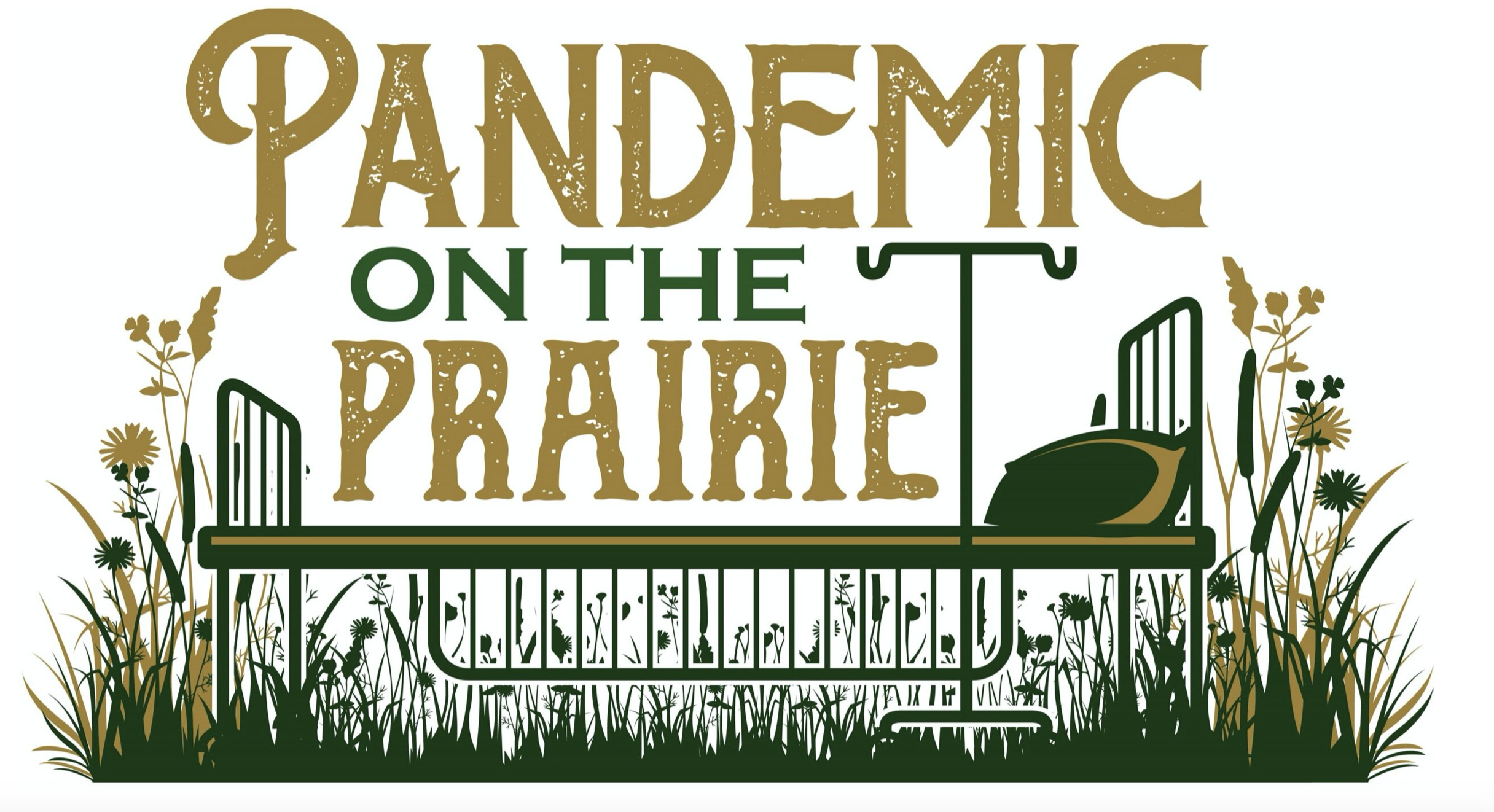 Did you know that the modern flyswatter got its name from a Kansas doctor in 1905? Or that Kansas didn't start tracking death records until 1911? Or that current controversies about masks and social distancing are in many ways just a repeat of debates that took place all the way back in 1918?
In "Pandemic on the Prairie," a wide-ranging podcast about the 1918 influenza and its impact on Kansas communities, historian and multi-media storyteller Kara Heitz shows the many ways in which a closer look at the pandemic of Kansas's past can lead to surprising new insights about Kansas history and shed light on our contemporary cultural moment.
Episode 1: Introducing Pandemic on the Prairie
There is more to come! In the upcoming Episode #3, Heitz explores the second Kansas outbreak of the 1918 influenza at Lawrence's Haskell Institute, known today as Haskell Indian Nations University, and how the death of seventeen indigenous students darkly forecast current disparities in medical treatment and healthcare access for indigenous populations.
Still wondering about that flyswatter? In the upcoming Episode #4, we learn it got its name from Dr. Samuel Crumbine, a Kansas doctor and leader in the promotion of public sanitation and hygiene practices. Crumbine's "Don't Spit on the Sidewalk!" and "Swat the Fly!" campaigns made him well-known not only within the state but across the nation for his efforts to stop the influenza in its tracks.
Other episodes consider the role of frontline responders in the "war" against the virus both then and now; the ways in which the pandemic in 1918, much like COVID-19 today, brought racism to society's surface; and how the method of counting pandemic deaths can be and often has been a highly political one.
"School closures, mask mandates, infection waves, front line workers, debates over the disease's origin, disparities in health care access, quarantine fatigue. All of these descriptions could easily apply to both 2020 and 1918," writes Heitz, who is excited to use the podcast as a platform to incite curiosity about regional history. "Through learning about our past," she writes, "we hope to better engage with the present."
Talk About It:
After listening to a few "Pandemic on the Prairie" episodes, sit down with your loved ones and discuss the following questions:
What connections do you see between the 1918 Influenza Epidemic and COVID-19?
Are there advertising images or slogans promoting proper hygienic practices that you think will be remembered after COVID-19 is over? If so, which ones and why?
"Pandemic on the Prairie" talks about a number of doctors who are remembered for their work during the 1918 Influenza. Are there doctors or public health officials that have captured public attention during COVID-19 who you think will go down in history?
Go Further:
Want more ways to engage? Consider recording the oral history of a friend or family member who has been affected by the pandemic. Whether your interviewee is a frontline worker, a teacher, a student, a business owner, or a patient, there are plenty of stories to capture about how COVID-19 is impacting life in the Midwest. Before you start, get inspired by the oral history interviews being conducted by the Ashland City Library about Ashland residents' response to COVID. Then, use Humanities Kansas's COVID-19 oral history interview questionnaire, created by Dr. Tai Edwards, Director of the Kansas Studies Institute at Johnson County Community College, to help guide your interview.
The "Pandemic on the Prairie" podcast was created by Heitz in partnership with the Geary County Historical Society with the support of a Humanities Kansas grant.