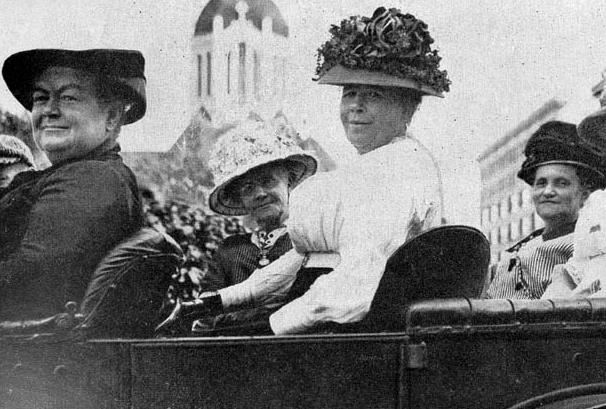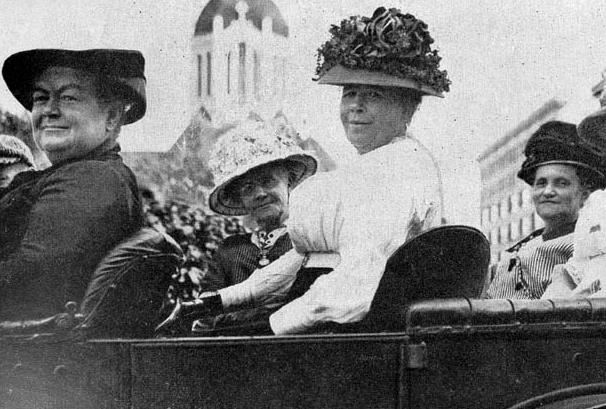 Failure is Impossible
January 15, 2020
"Kansas cannot be truly free while the words 'white' or 'male' are found within the limits of her Constitution." In 1858, participants at the Moneka Women's Rights Association meeting in Linn County, KS, were not mincing words. As the debate over slavery raged in the Kansas Territory, there were competing visions of Kansas values, including women's rights. What would this new state stand for? At the Wyandotte Constitutional Convention held in 1859, Clarina Nichols, abolitionist and member of the Moneka Women's Rights Association, was there to advocate not only for the prohibition of slavery but for equal rights for men and women in Kansas. Although the right to vote was denied in the passage of the Constitution, her powerful messaging gained women property and parental rights.
From that moment on, Kansas women led the way becoming the first in the nation to allow women to vote in school elections in 1861. In 1867, Kansas held the first referendum in the United States on women's suffrage in state elections and a decade later Argonia, KS, elected Susanna Madora Salter as the first female mayor in the nation. Mamie Dillard, Lutie Lytle, and Carrie Langston Hughes fought for the inclusion of African American women in all conversations about suffrage, but it was a long time before all women could vote in all elections.
To help make sense of this, the Kinsley Public Library will highlight the history of the 19th Amendment and the unique Kansas story over the next few months during 19th: Piecing Together Women's Suffrage, a series of Sunday afternoon presentations and conversations exploring the long fight for women to gain the right to vote and today's continued challenges to ensure equal voting rights.
19th features a variety of speakers and topics ranging from "Road to Women's Suffrage 101" to examining women's suffrage through participation in Chautauqua to the use of religion to influence women's rights. The series also welcomes Kansas' first female African American mayor, Kim Thomas of Stockton, who will examine today's voting challenges and efforts to ensure this essential right in our democracy.
In addition to illuminating speakers, 19th includes a readers' theater, historical reenactors portraying suffragists, a League of Women Voters exhibit and open house, and a sing-along of suffrage songs.
Fittingly, the first 19th event is Sunday, January 19th from 2-5 pm. The series is free and open to the public, though registration is required. Visit the Kinsley Library website to register or call at (620) 659-3341. To see a full schedule of 19th events, see the Kinsley Library website or visit the HK events calendar.
Join the Movement of Ideas
Gallery
View