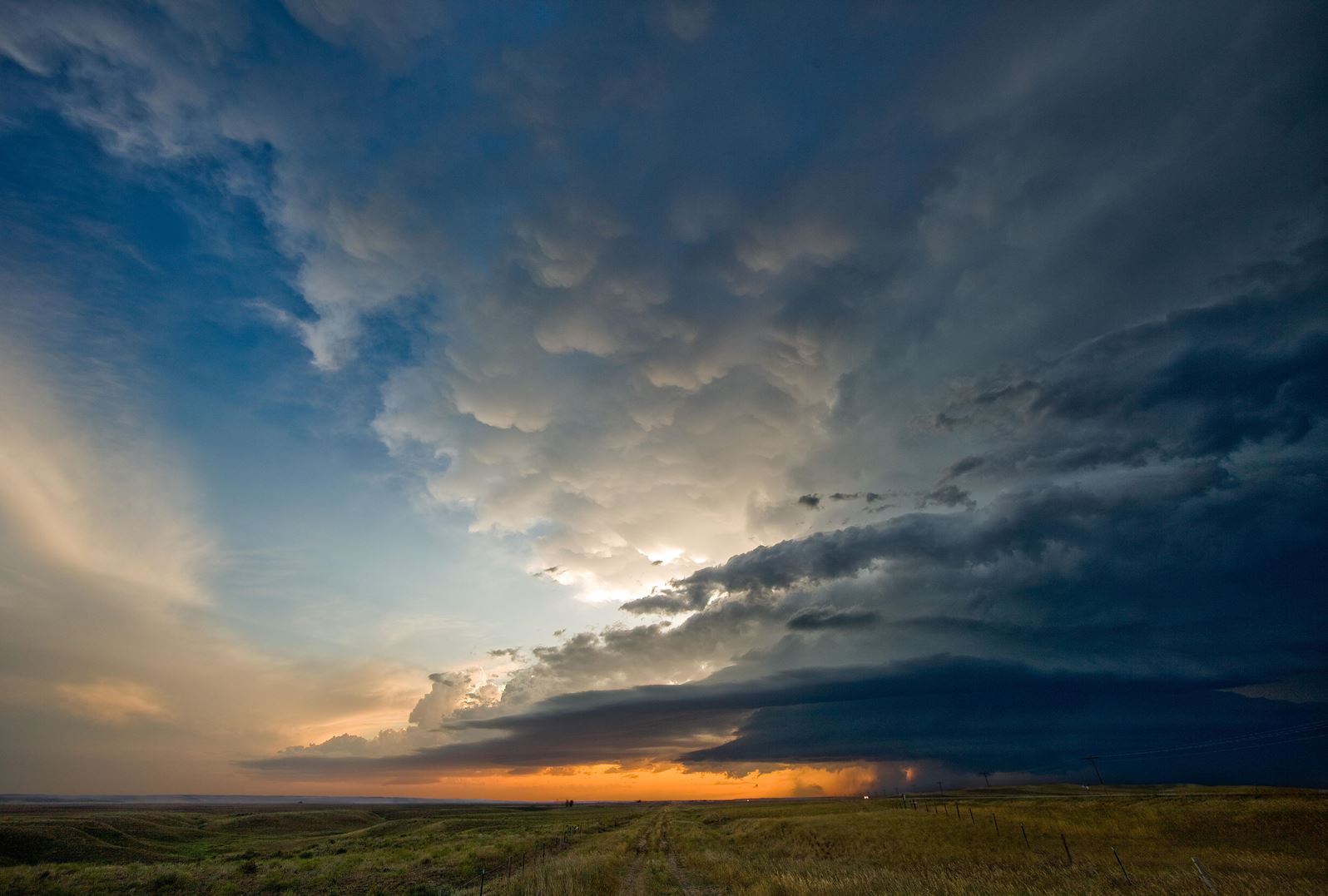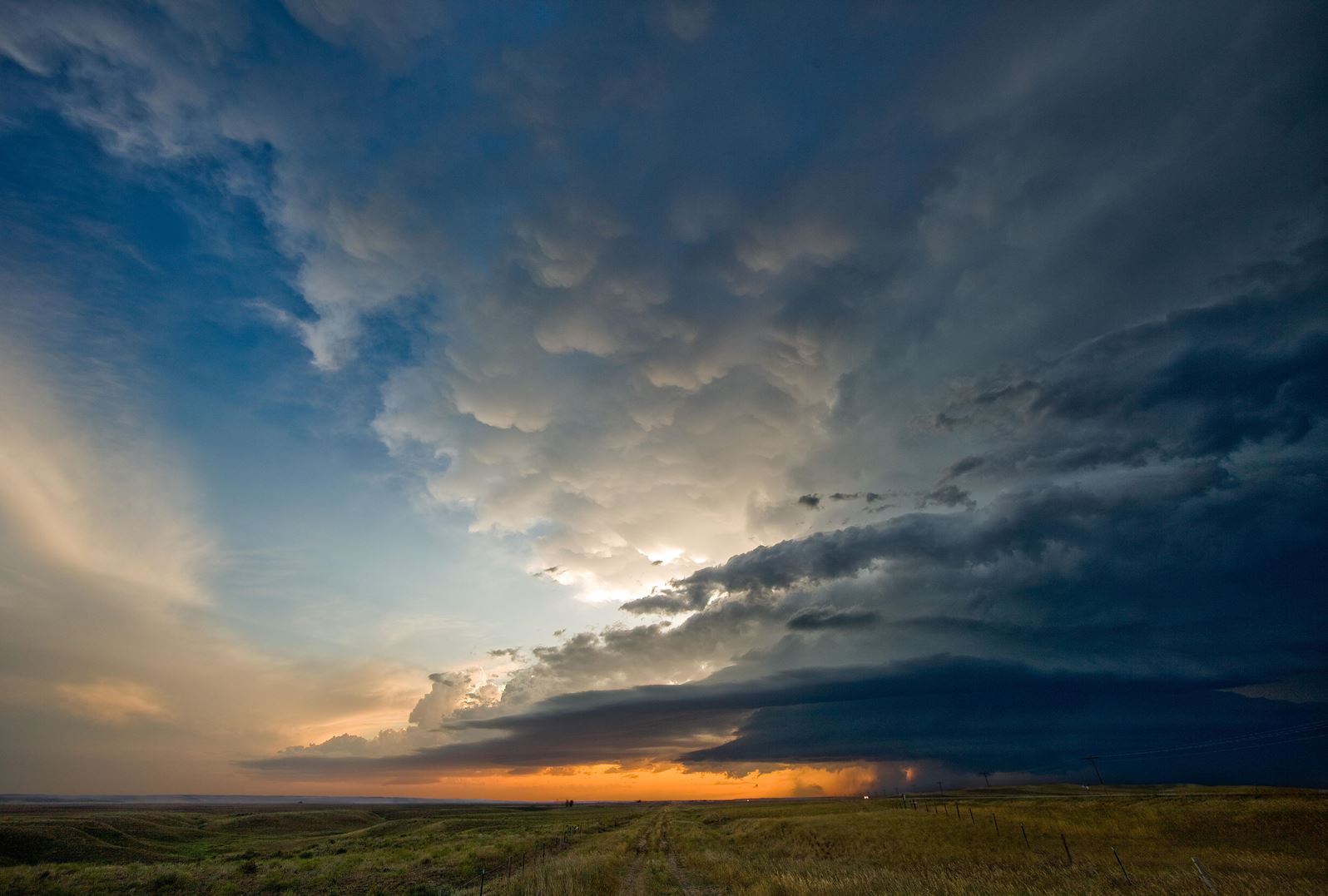 The Weather of Our Lives
May 22, 2019
By Caryn Mirriam-Goldberg, 2009-2013 Poet Laureate of Kanas and HK TALK and Speakers Bureau scholar.
"I can't believe I just wrote my first poem," said John, a retired engineer, after he read us a riveting account of how a F3 tornado just barely missed his childhood home when he was a kid hiding with his family in the cellar.
I had just presented photography, video, and poetry about weather as part of my "Kansas Weather in Life, Literature, and Photography" Humanities Kansas program. Although it was a cold night in a small Kansas town, John's poem made the two dozen of us there for the program feel like the sky had just cleared after a day of intolerable heat and humidity.
I've been traveling Kansas as part of HK's Speakers Bureau to explore what weather and our panoramic sky say about how to live and who we are. I present beautiful images from photographer Stephen Locke, with whom I co-authored Chasing Weather: Tornadoes, Tempests, and Thunderous Skies in Word and Image(Kansas Notable Book winner) accompanied by poetry from past and present poets laureate Kevin Rabas, Denise Low, and Wyatt Townley, and other poets from Wichita, Kansas City, Hutchinson, Wamego, and beyond. Through the combination of images and poems, we immerse ourselves in our most changing and constant landscape: our sky.
In turning to the arts to reflect on our reflecting sky, we can gain greater perspective on the time and place. Poetry further illuminates our lives. As Roy Beckemeyer writes in "Initiation Song for the Prairie," living here show us how to "Finally feel the full weight/ of the sky on your shoulders." Likewise, Wyatt Townley, in her poem "Prayer for the New Millennium," reminds us to "Look down. Look at the stars./ We're here so briefly, weather with bones." What's above speaks to what's below and around us -- "The sky is made of rivers before and after they become rivers" -- as I write in "What the Sky is Made Of."
I also invite people share and write their own stories. In presentations at historical societies, libraries, and even the Volland Store, I've witnessed amazing stories of living in one of the more weather-extreme regions on the planet: a long drought that threatened the family farm, an ice storm that downed electrical lines for a week, or the sound of a tornado rushing everyone to the basement. We often do a short writing prompt, such as making a list of the most memorable or important weather events of our lives, then writing the story of one.
As someone who has facilitated community writing workshops for 25 years to help people discover their stories and meanings, I know firsthand that all of us have something vital and original to say. I design writing prompts to help us clear away barriers and create mementos of our living legacy. Along the way, there are often surprises, such as John discovering that he had an excellent poem to write or many others unearthing stories and other writing about their own weathered and seasoned lives.
Join the Movement of Ideas
Bring Caryn's presentation, "Kansas Weather in Life, Literature, and Photography," to your community.
About the Author
Caryn Mirriam-Goldberg, 2009-2013 Kansas Poet Laureate, has been a TALK scholar with Humanities Kansas since 1994 in addition to presenting her HK Speakers Bureau program. She is the author and editor of over 20 books of poetry, fiction, memoir, and non-fiction. Founder of Transformative Language Arts at Goddard College, where she teaches, she also presents community writing workshops widely.
Gallery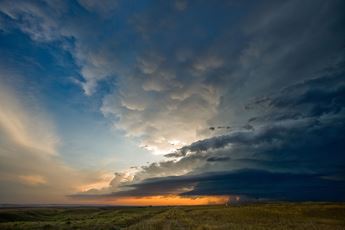 View