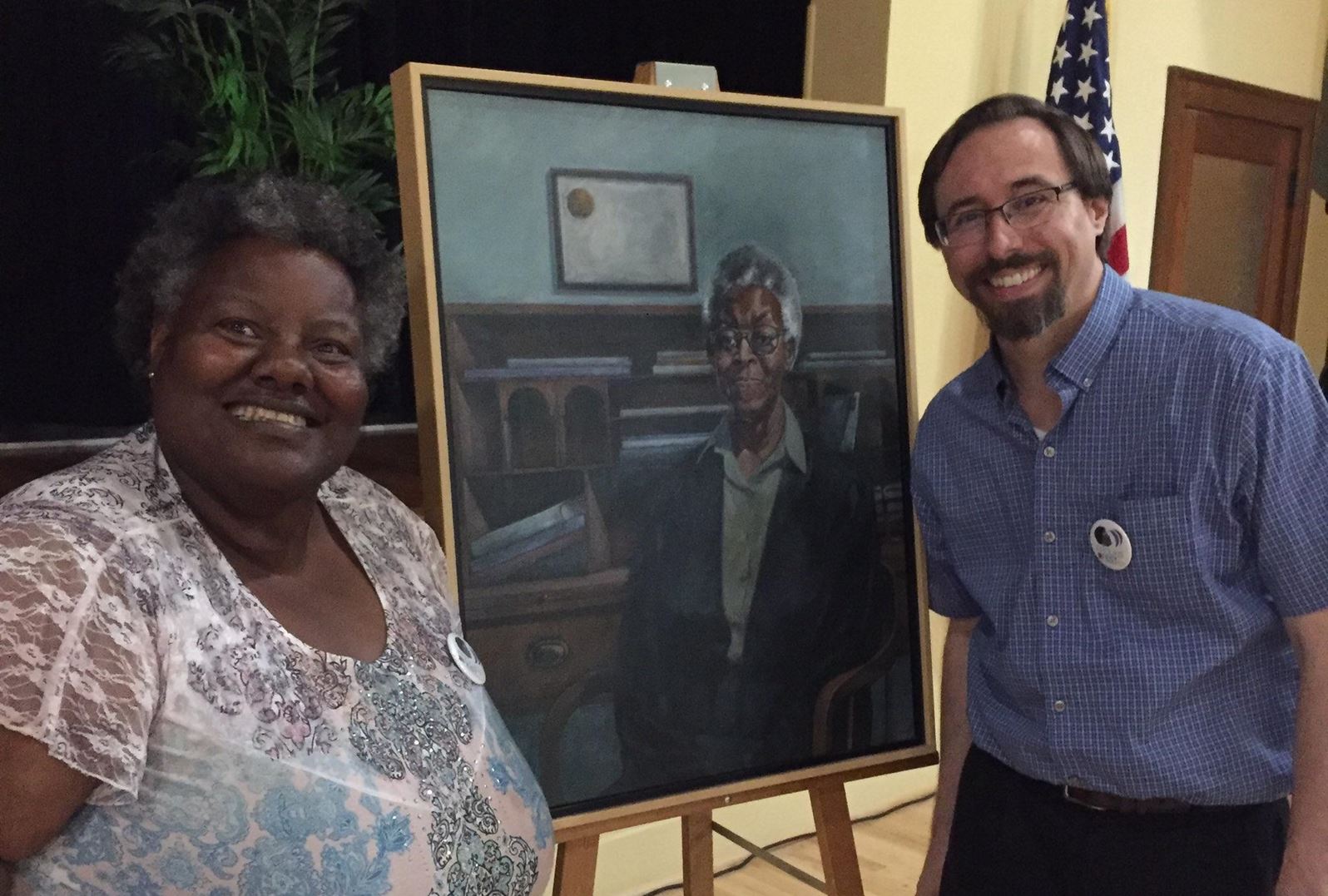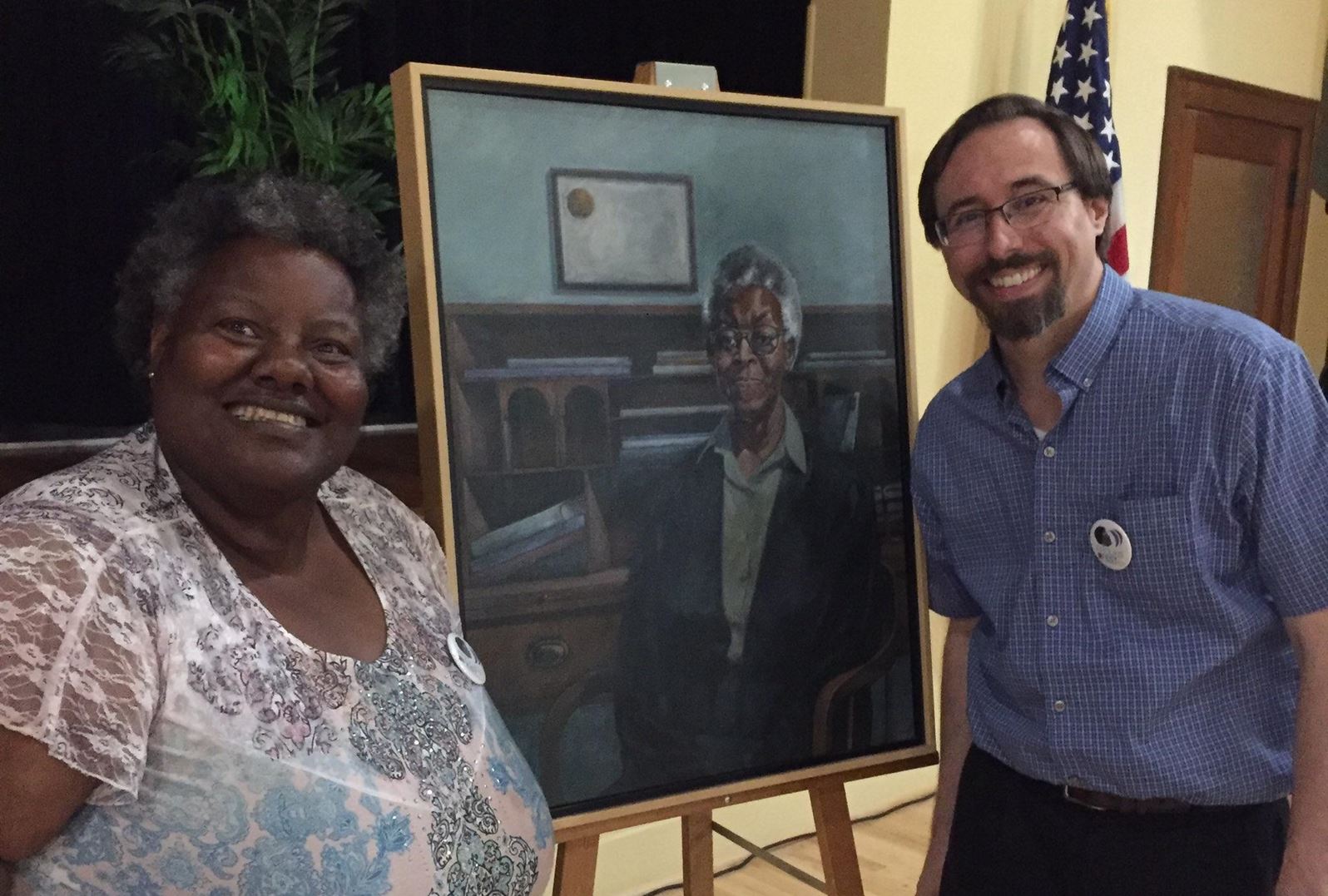 Roses are Red, Violets are Blue
April 7, 2022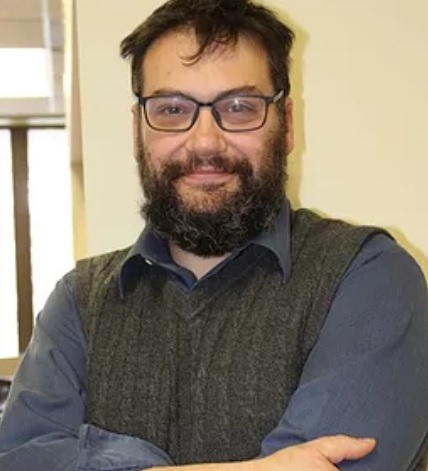 Kansas is a state of poets and Dennis Etzel, Jr., wants more Kansans to celebrate its way with words. From Gwendolyn Brooks, Langston Hughes, Huascar Medina, and Kevin Young, Etzel has designed a new presentation for the Humanities Kansas Speakers Bureau called "Poets of Kansas." "The presentation feels like a tour of Kansas," Etzel shared. He'll discuss poets, past and present, and share plenty of poetry examples, like Poet Laureate of Kansas Huascar Medina's "Per Aspera Ad Astra," from his collection Un Mango Grows in Kansas. Here is an excerpt:
I've always felt that
late at night, in the bed of a truck,
in a Kansas field; we were
at the center of this universe.

...and I was exactly where I should be,
amongst the flowers; not below.
Etzel is a poet himself, as well as a senior lecturer at Washburn University in Topeka. With so many Kansas poets to choose from, how did he select the poets for his presentation? "I will be mentioning all of the poets I can, but [will] hone in on those currently living in Kansas." he says. Like Kevin Rabas from Emporia who was the 2017-2019 Poet Laureate of Kansas. Rabas's "At the Curtis Café in Stafford, Kansas" draws readers into a Main Street staple: The local diner.
At the Curtis Café
in Stafford, Kansas
When I die, I will rise in a small town diner
with a seat that faces the Main Street window,
and all of the silverware and waterglasses and tabletops
will shine with afternoon light, and I will know no one
who comes in through the front door and sits and eats.
We will all watch the street lamps illuminate
the uneven brick street and wait
for afternoon to pass on into evening, full of shadows
jagged and irregular, the street filling up
with darkness in the way coffee fills up a pale coffee cup.
"So many poets are writing about diverse topics," Etzel added and he hopes to also include works from poets Melissa Fite Johnson, Caryn Mirriam-Goldberg, Danny Caine, Al Ortolani, Brian Daldorph, Laura Lee Washburn, Annette Billings, Sue Edgerton, Ronda Miller, Megan Kaminski, and Traci Brimhall. "In other words, if you are a Kansas poet, your name is included in my presentation," Etzel remarked. With so many talented poets, notable publications, and ongoing work happening by contemporary Kansas poets, he knows his list will never be fully complete.
One of the goals of HK's Speakers Bureau is to provide opportunities for community conversations to spark ideas, explains Abigail Kaup, HK program officer. Kaup points to HK's rich 50-year history of working with poets, writers, and scholars across the state to provide presentations and programs centered on poetry. "What makes Dennis's topic special is that it is dedicated to exploring the work of Kansas poets who've made a real impact in our state and within the poetry community," she says.
Etzel looks forward to taking his Speakers Bureau presentation about Kansas poetry on the road. "I love traveling around Kansas, highways and back roads, prairie and the Flint Hills. I love meeting people in communities and look forward to meeting the poets wherever I visit."
Bring a speakers bureau presentation to your community
A new Speakers Bureau from Humanities Kansas features 62 presentations designed to inspire, inform, and generate ideas that strengthen civic engagement. As part of HK's 50th year, new topics and speakers explore the diversity of Kansas stories and consider 21st Century Civics, including presentations on the founding documents of Kansas, Kansas poetry, civic architecture, as well as new looks at Gordon Parks and The Wizard of Oz and bilingual presentations in English and Spanish. Dynamic speakers are available now for in-person or online events. These events are free; HK covers the cost for in-state nonprofit organizations. Join the Movement of Ideas! Browse the new Speakers Bureau catalog and book your next community event.
JOIN THE MOVEMENT OF IDEAS
DIAL A Poem. The Humanities Hotline is back for National Poetry Month! Call 1-888-416-2018 to hear readings from Kansas poets Ignacio Carvajal, Huascar Medina, Megan Kaminski, and Kevin Rabas.
READ "Homewords," a collection of the works of Kansas poets edited by 2013-2015 Poet Laureate of Kansas Wyatt Townley.
DISCOVER Kansas poets on Washburn University's "A Map of Kansas Literature" and Kansas Poets
​