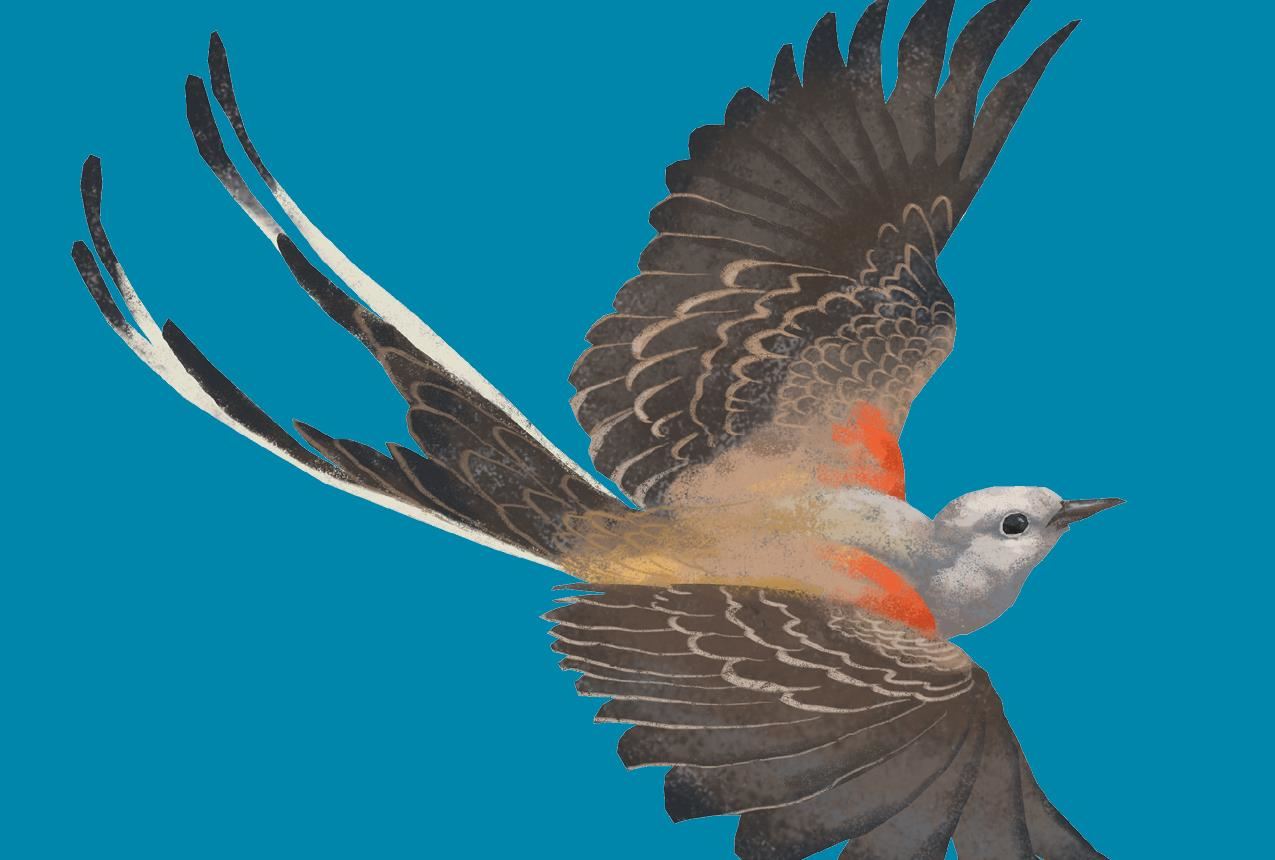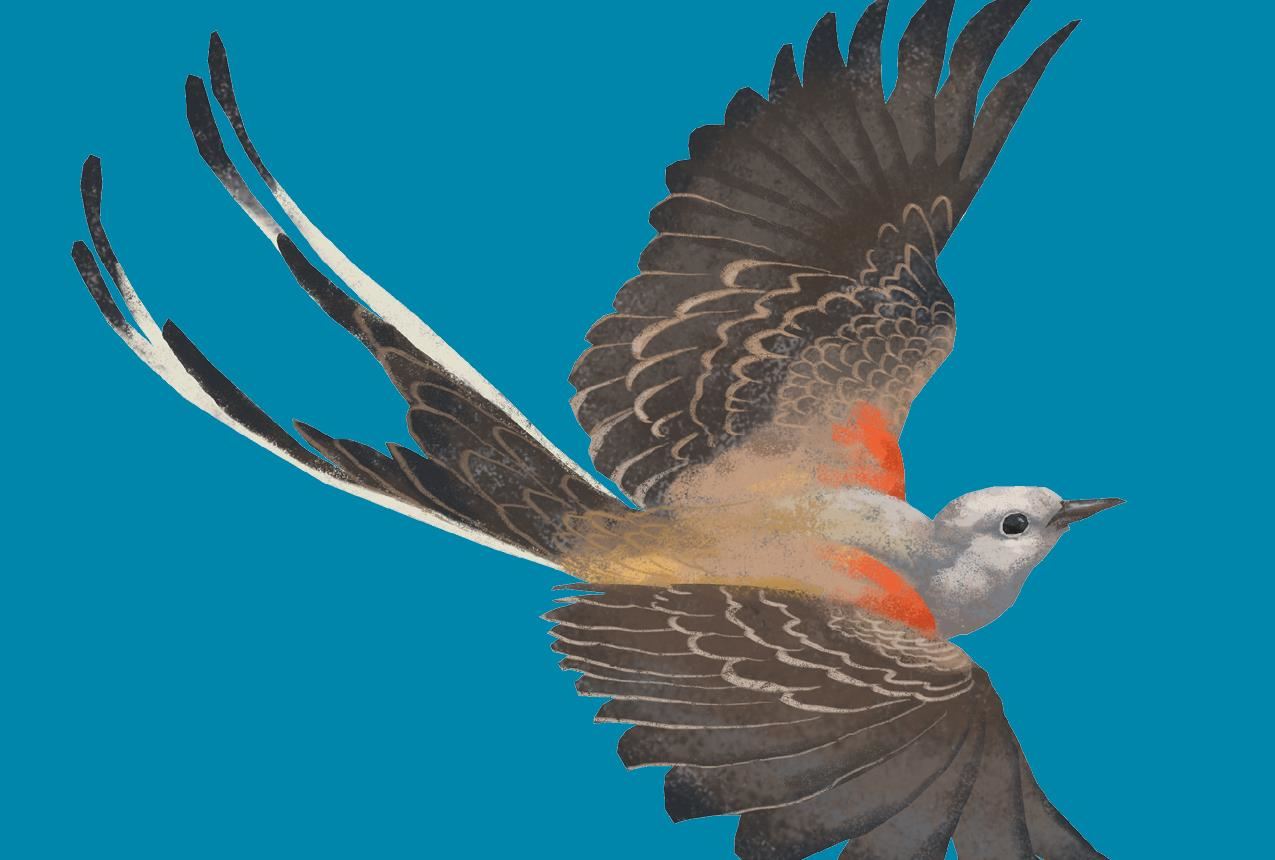 Words of a Feather
The application portal is now closed. Awarded organizations will be announced by April 16.
During the pandemic, Kansans have found solace in nature. To celebrate National Poetry Month and the beauty of the spring bird migration, Humanities Kansas is offering free copies of its original poetry and bird chapbook, Words of a Feather, for cultural organizations to distribute within their communities.
The chapbook features 10 poems inspired by Kansas birds paired with original bird illustrations by Brad Sneed, followed by questions to engage readers in humanities-themed conversations.
I propose poetry as a practice through which we can reawaken our sense of wonder, and in doing so, reorient our own relation to the world.
Poetry by Traci Brimhall, Ignacio Carvajal, Emily Dickinson, Canese Jarboe, Ronald Johnson, Megan Kaminski, Michael Kleber-Diggs, Aimee Nezhukumatathil, Mary Oliver, and James Thomas Stevens. Edited by Megan Kaminski. Afterword by Kim Perez.
Distribute Words of a Feather in Your Community
Apply to make Words of a Feather available in your town. Organizations may request between 10 and 50 copies for free distribution.
Eligibility
All Kansas nonprofit cultural organizations are eligible to apply for a limited number of books for free distribution.
Awarded organizations must agree to submit a brief final report explaining how they distributed the books and engaged their community with poetry.
HK welcomes all applications, but please note that this is a competitive process. It is unlikely HK will be able to meet every request.
The application portal is now closed. Awarded organizations will be notified by April 16.
Words of a Feather is made possible by the Humanities Kansas Friends of the Humanities, the Elizabeth Schultz Environmental Fund of the Douglas County Community Foundation, and the Kansas Office of Travel & Tourism.
Click here for cost share instructions.
Gallery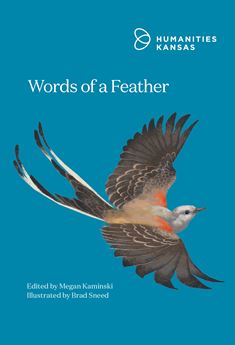 View