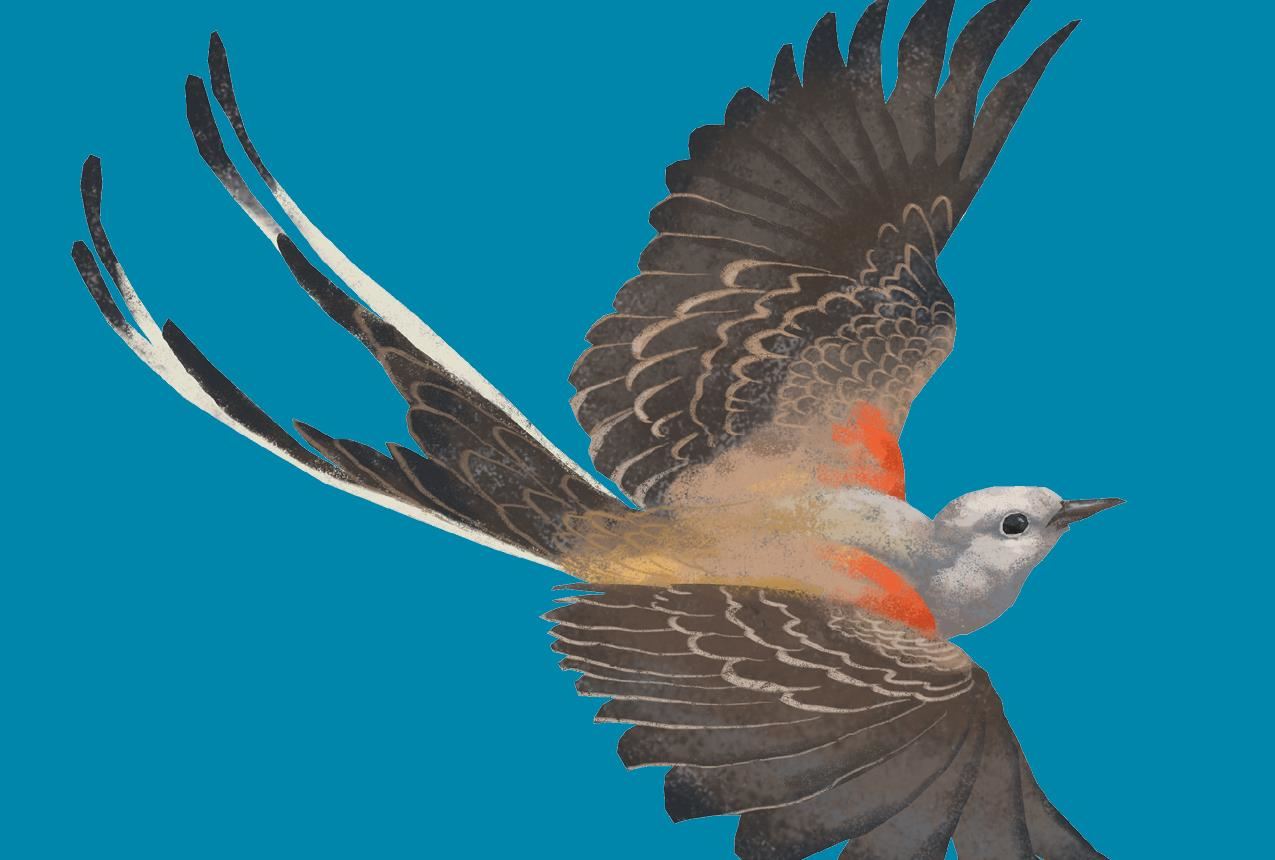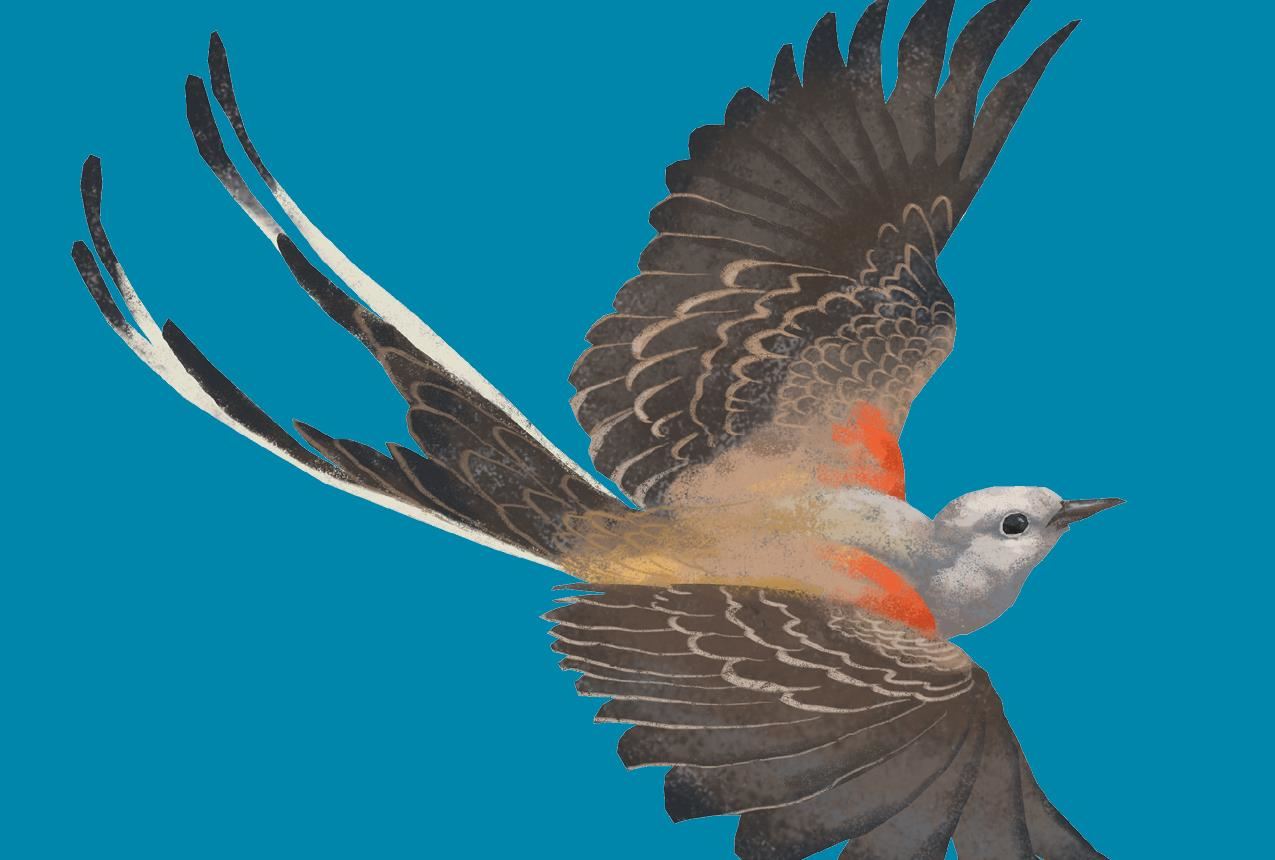 Words of a Feather
During the pandemic, Kansans have found solace in nature. To celebrate Kansas poetry and the beauty of the spring bird migration, Humanities Kansas is offering free copies of its original poetry and bird chapbook, Words of a Feather, for cultural organizations to distribute within their communities.
The chapbook features 10 poems inspired by Kansas birds paired with original bird illustrations by Brad Sneed, followed by questions to engage readers in humanities-themed conversations.
I propose poetry as a practice through which we can reawaken our sense of wonder, and in doing so, reorient our own relation to the world.
Poetry by Traci Brimhall, Ignacio Carvajal, Emily Dickinson, Canese Jarboe, Ronald Johnson, Megan Kaminski, Michael Kleber-Diggs, Aimee Nezhukumatathil, Mary Oliver, and James Thomas Stevens. Edited by Megan Kaminski. Afterword by Kim Perez.
Copies of Words of a Feather are no longer available. Please sign up for HK's e-news for updates on future nature and poetry pairings.
Thank You to Words of a Feather
Statewide Partners
Our thanks to the following cultural partners for their distribution of the book in spring 2021.
Baker Wetlands Discovery Center, Lawrence
Frank Carlson Library, Concordia
Dodge City Community College Library
Elmendaro Township Library, Hartford
Eudora Area Historical Society
Graham Library, Coffeyville Community College
Koester House Museum & Gardens, Marysville
Lincoln County Tourism Coalition, Lincoln
Mid-America All-Indian Museum, Wichita
Prairie Museum of Art and History, Colby
F.L. Schlagle Library, Kansas City
Scott County Library, Scott City
Spencer Museum of Art, Lawrence
Stanton County Museum, Johnson
Territorial Capital Museum, Lecompton
Watkins Museum of History, Lawrence
Words of a Feather is made possible by the Humanities Kansas Friends of the Humanities, the Elizabeth Schultz Environmental Fund of the Douglas County Community Foundation, Kansas Tourism, and Kansas State Parks.
"DIY Humanities" projects such as Words of a Feather are supported by generous donations from the Friends of Humanities Kansas.
Donate To diy humanities projects
Click here for cost share instructions.
Gallery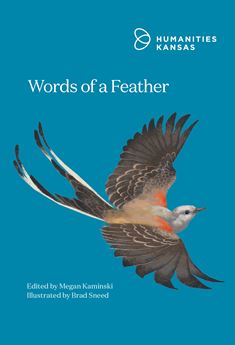 View