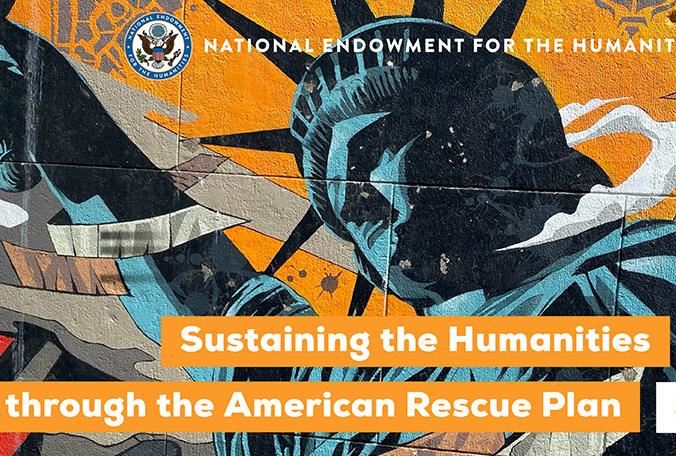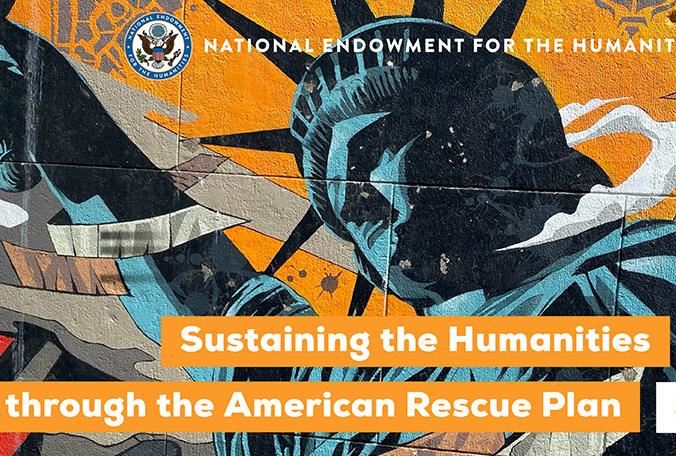 SHARP Recovery Grants
The SHARP application period has ended.
Grant awards were announced in late September 2021.
Note to SHARP grantees: The period of performance has been extended to April 30, 2022. All SHARP funds must be spent by that date. Final reports are due July 30, 2022.
Forms for SHARP Grant Recipients
The Humanities Kansas SHARP Recovery Grants support Kansas cultural organizations that provide humanities programming and are facing financial hardship due to the coronavirus. Grants are to be used for general operating support, staff retention, and needed digital and/or operational transitions for cultural work in the post-pandemic era.
SHARP Recovery Grants are intended to reach a diverse network of urban and rural cultural nonprofits located in Kansas whose primary work involves the humanities.
The application portal was open from July 15 through August 16, 2021.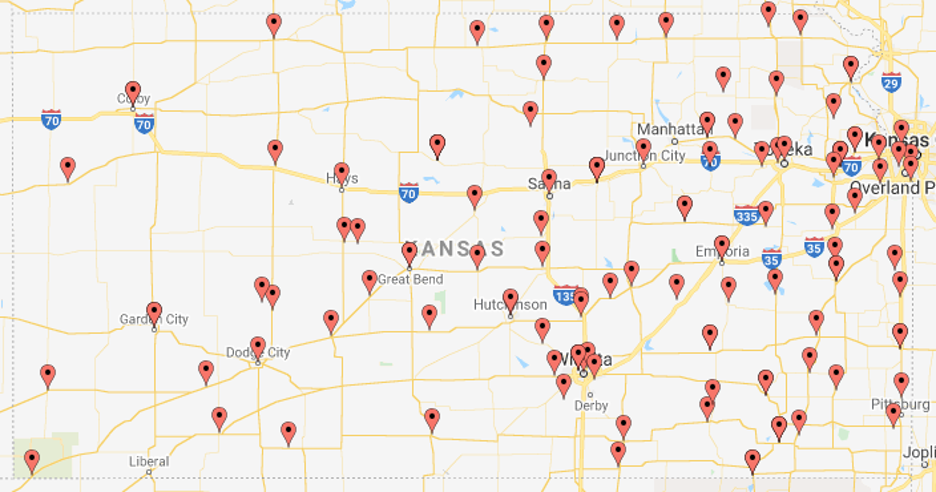 HK awarded 121 SHARP Recovery Grants to 89 Kansas communities:
Abilene & Smoky Valley Railroad Association
Abilene Public Library
Anderson County Historical Society
Arkansas City Public Library
Ashland Library
Atchison Amelia Earhart Foundation
Atchison Public Library
Barton County Historical Society
Bison Community Library
Bonner Springs City Library
Caney City Library
Caney Valley Historical Society
Cherryvale Museum
Clearwater Public Library
Coffey County Library
Council Grove Public Library
Cowley County Historical Society
Delphos Public Library
Dickinson County Historical Society
Dole Institute for Politics, Lawrence
Dorothy Bramlage Public Library, Junction City
Douglas County Historical Society
Edwards County Historical Society
Ellsworth County Historical Society
Emporia Public Library
Erie City Public Library
Eureka Public Library
Exploration Place, Wichita
Finney County Historical Society
Florence Public Library
Ford County Historical Society
Fort Larned Historical Society
Fort Wallace Museum
Franklin County Historical Society
Fredonia Public Library
Freedom's Frontier National Heritage Area, Lawrence
Friends of S.P. Dinsmoor's Garden of Eden, Lucas
Garnett Public Library
Goddard Public Library
Gordon Parks Museum, Fort Scott
Great Bend Public Library
Greenwood County Historical Society
Harvey County Historical Museum & Archives
Haun Museum, Jetmore
Hays Public Library
Hiawatha Morrill Public Library
High Plains Public Radio, Garden City
Historic Abilene, Inc.
Historic Preservation Corporation, Council Grove
Howard City Library
Independence Historical Museum
Independence Public Library
Iola Public Library
Jackson County Historical & Genealogical Society
Jetmore Public Library
Jewell County Historical Society
Kansas Aviation Museum, Wichita
Kansas Barbed Wire Collectors Association, LaCrosse
Kansas Book Festival, Topeka
Kansas Cosmosphere & Space Center, Hutchinson
Kansas Post Rock Limestone Coalition, Lucas
Kansas Public Radio, Lawrence
Kauffman Museum, North Newton
KMUW, Wichita
La Cygne Historical Society & Museum
Lindsborg Old Mill & Swedish Heritage Museum
Little House on the Prairie Museum, Independence
Lowell Milken Center for Unsung Heroes, Fort Scott
Lucas Arts & Humanities Council
Lucas Public Library
Lyon County History Center & Society
Madison Public Library
Mahaffie Stagecoach Stop & Farm Historic Site, Olathe
Marshall County Historical Society
Martin & Osa Johnson Safari Museum, Chanute
Mary Cotton Public Library, Sabetha
McPherson Museum & Arts Foundation
Meade County Historical Museum
Medicine Lodge Peace Treaty Association
Mid-America All-Indian Museum, Wichita
Midwest Center for Holocaust Education, Leawood
Miners Hall Museum, Franklin
Moline Public Library
Monticello Community Historical Society, Lenexa
Morton County Library
Mount Hope Public Library
Museum of World Treasures, Wichita
National Orphan Train Complex & Research Center, Concordia
Northwest Kansas Library System, Norton
Onaga Historical Society
Osage City Public Library
Oz Museum, Wamego
Peabody Township Library
Pioneer Bluffs Foundation, Matfield Green
Pioneer Memorial Library, Colby
Pottawatomie Wabaunsee Regional Library
Reno County Historical Society
Republic County Historical Society Museum
Rice County Historical Society
Richmond Public Library
Salina Public Library
Shawnee County Historical Society
Stafford County Historical & Genealogical Society
Stanton County Public Library
Stauth Memorial Museum, Montezuma
The Kansas African American Museum, Wichita
Thomas County Historical Society
Tonganoxie Historical Society
Tonganoxie Public Library
Topeka Genealogical Society
Trading Post Historical Society, Pleasanton
Trego County Historical Society
Volland Foundation, Alma
Wabaunsee County Historical Society
Wamego Public Library
Washington Public Library
Weir Public Library
Wellsville City Library
Western University Association, Kansas City
Wilson County Old Iron Club
Winchester Public Library
At-A-Glance
Purpose
These are general operating support grants intended for salaries, rent, utilities, and technical and consultant needs related to a digital or operational transition. Funds should be used within 4 months.
Amounts
Award amounts are divided into three categories based on an organization's annual budget:
Organizations with an annual budget of $100,000 or less may request up to $5,000.
Organizations with an annual budget between $100,000 and $400,000 may request up to 5% of their budget ($5,000-$20,000).
Organizations with an annual budget over $400,000 may request up to $20,000.
​Eligibility
Applicants must be nonprofit organizations in Kansas whose primary work is in the humanities. Examples include but are not limited to museums, libraries, archives, historical societies, and historical sites. A 501(c)(3) status is not required.
Applicant organizations must have a DUNS number. A DUNS number is a nine-digit number used to track federal funding. DUNS numbers are always free, but the application process does take time. Apply for a DUNS number here.
Availability
Applications can be submitted through the Humanities Kansas online grants process from July 15 through August 16, 2021.
Application Review
A panel of independent reviewers from across the state will determine grant awards after the August 16 deadline. HK strives to distribute funding equitably around the state. Award amounts will be determined by the number of eligible applicants.
Notification
Applicants will be notified of the status of their application in late September. Payment will occur after the grant award agreement is signed and returned.
SHARP webinar slides (download)
For more information, contact Leslie VonHolten, Director of Grants & Outreach, LVH@humanitieskansas.org.
About SHARP Recovery Grants
Sustaining the Humanities through the American Rescue Plan (SHARP) grants have been provided by the National Endowment for the Humanities (NEH) to assist cultural institutions affected by the coronavirus as part of the American Rescue Plan Act of 2021 (ARP) approved by the U.S. Congress and signed into law by President Joseph R. Biden. NEH is providing funds to Humanities Kansas specifically for redistribution as grants to cultural organizations in need in Kansas.