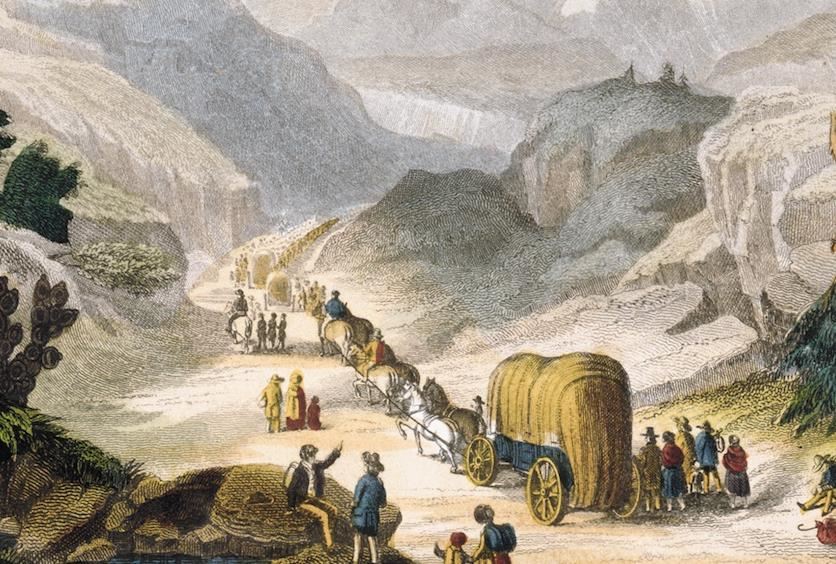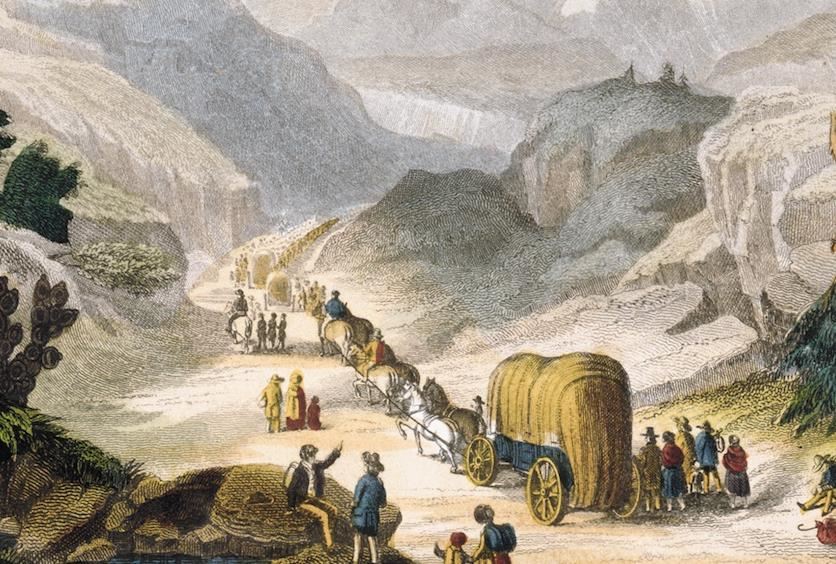 Journey Stories
Journey stories — tales of how we got "here" — are as American as apple pie. Why did our ancestors come to America? Why did our families choose Kansas as home? The exhibition combined transportation history (trails, trains, wagons, cars, airplanes, and trucks) with the innovative ways people have used transportation to find their place. The exhibition included stories of people coming in search of promise in a new country; stories of individuals and families relocating in search of fortune, their own homestead, or employment; the harrowing journey of Africans and Native Americans forced to move; and, of course, fun on the open road.
The Journey Stories Smithsonian exhibition toured six Kansas communities in 2009-2010: Lindsborg, Glasco, Junction City, Parsons, Junction City, Colby, and Atchison.
Support for Journey Stories came from the Kansas Department of Transportation.