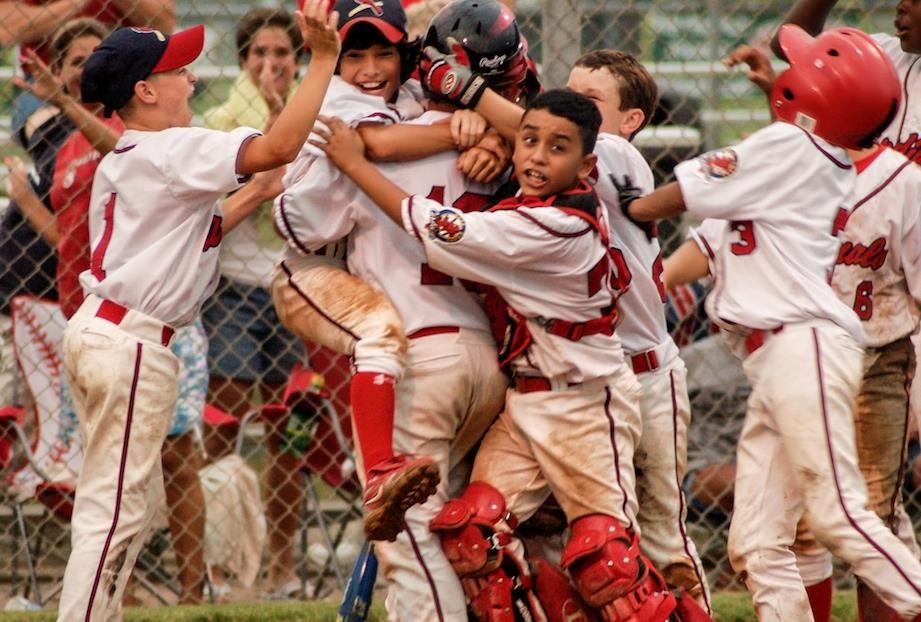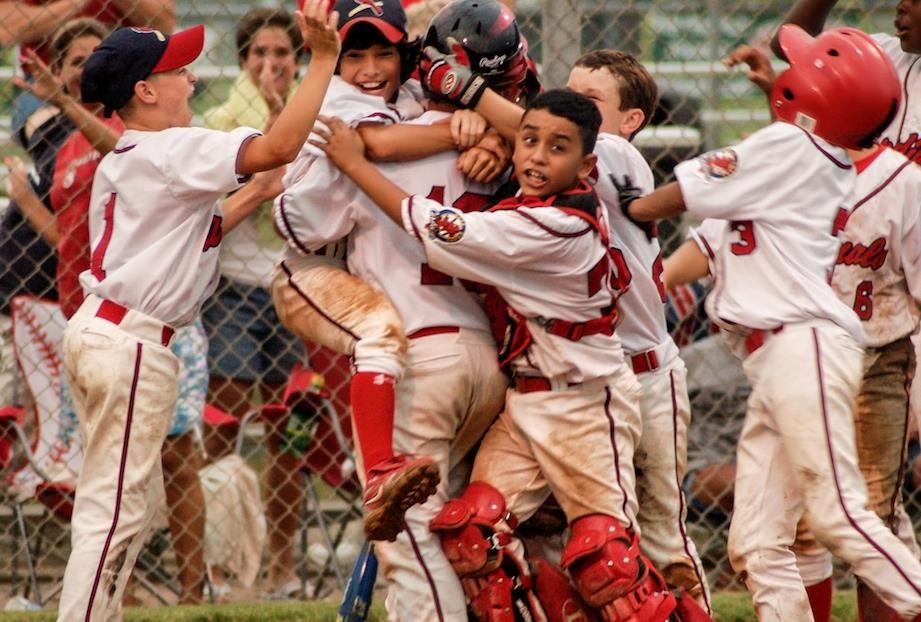 Hometown Teams
Hometowns Teams was a Smithsonian Institution traveling exhibition that toured Ellinwood, Goodland, Greensburg, Atchison, Perry, and Humoldt in 2015. 69,000 people participated in Hometown Teams activities statewide.
15 communities participated as partner sites and explored community stories related to the Hometown Teams theme through locally-produced exhibitions and public programs: Blue Rapids, Cottonwood Falls, Eudora, Glasco, Great Bend, Hays, Independence, Jetmore, La Cygne, Larned, Lawrence, Lyons, North Newton, Oakley, Pratt, and Wamego.
Hometown Teams explored the ways sports build and unite communities — the enthusiasm and dedication of fans, athletes, and coaches and how it bonds us across time, cultures, generations, and geography.
HK promoted the link between sports and healthy behaviors through exercises activities in the Hometown Teams exhibition and a walking initative that resulted in a virtual walk around the world.
Humanities Kansas sponsored Hometown Teams in partnership with the Smithsonian Institution's Museum on Main Street program.
Statewide support for Hometown Teams came from the Blue Cross and Blue Shield of Kansas Foundation. Additional tour support was provided by Golden Belt Community Foundation and Hall Commercial Printing.