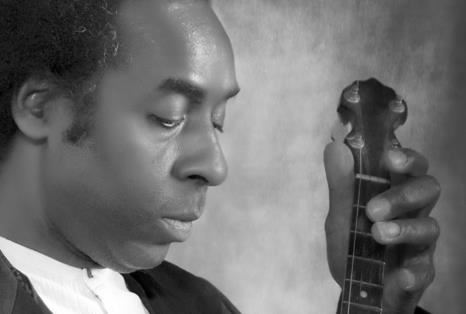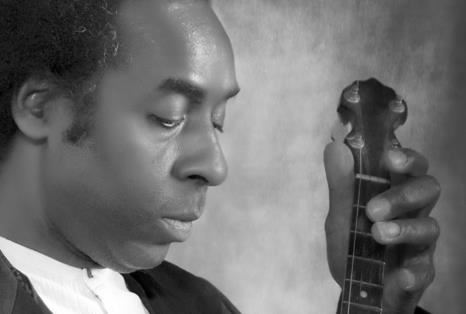 Big Idea: Top 10 Influential African American Musical Artists
April 15, 2021
by Lem Sheppard, Musician and Historian
Common threads in African American music have been its Eastern rhythms and tonalities, spirituality, and social consciousness. The musicians that I selected are artists that African American people seemed to embrace because they kept these threads intact throughout ages.
1. Fisk Jubilee Singers (Formed in 1871)
During a time when Black music was caricatured as the music of unsophisticated slaves, the Fisk Jubilee Singers changed the minds of people all over the world. Their work legitimized the music of slaves —it went on to be performed by trained singers and served as inspiration to composers who viewed the music of slaves as raw material to compose serious music.
2. Will Marion Cook (1869-1944)
Will Marion Cook was an important figure in Black musical theater and was one of the first Black artists to be classically trained, studying with violinist Joseph Joachim in Berlin and later Antonín Dvořák. Born in 1869 to college-educated parents, Cook spoke out about the issues on race at a time when many of his contemporaries spoke in a more measured tone or used their artistic output as their voice.
3. James Reese Europe (1881-1919)
Black cornet bands were common in America dating to at least the Civil War. During WWI, James Reese Europe's military band (369th Infantry Band) was one of the first bands to morph military band music into what was to be called Jazz. While in France, the French musicians asked to play his sheet music and quickly found out when they read the sheet music it didn't sound anything like the Black musicians in Europe's band. It was the beginning of Jazz improvisation and articulations.
4. Miles Davis (1926-1991)
Miles Davis seemed to have single handedly changed the course of Jazz music twice: First, when he recorded Kind of Blue in 1959 and again, when he recorded Bitches Brew in 1970. You could argue that he could have rested on his laurels after the Bebop and Hard Bop era,but Davis chose a different path. After the public became accustomed to his "Cool Style" of Jazz, Davis explored new styles including Third Stream Jazz,a fusion of classical music and Jazz, and Jazz Rock or Fusion, a fusion Rock music and Jazz.
5. W.C. Handy (1873-1958)
W.C. Handy didn't invent Blues music, but when he composed music he notated Blues musicians' articulations and improvisations, making it possible for everyone to play the Blues. This made Blues music more popular than ever. The generation of composers before him spoke of him as the young inventor of the "Fox Trot."
6. Jimi Hendrix (1942-1970)
Jimi Hendrix was a rare musician who was able to borrow just enough from those who came before him and still sound like no one else. Unlike some prodigious artists, it didn't take the public long to appreciate him. Critics and fans knew at once he was a genius. Although he was considered a Rock musician during his time, the one song that attracted Black audiences was based on a Blues standard from 1937. Unlike other Rock guitarists who simply copied the music of Black Blues musicians, Hendrix reinvented the Blues. Today most Blues guitar players copy his style and his music is played at Blues festivals.
7. James Brown (1933-2006)
James Brown is the bridge between R&B, Soul, Funk, and Rap. Like the early band leaders he kept a large ensemble but added dancers to interpret his music. His music is grounded in southern gospel and blues, it is unapologetically simple and is a reminder that dance is an important aspect of Black audiences' appreciation of music. His music was a departure from European conventions. His most popular songs did not rely on chord progressions.
8. Quincy Jones (Born 1933)
Quincy Jones started his career so young that he has recorded music in every genre of music from big band to smooth Jazz. Like Will Marion Cook he went to Europe and was trained in classical music. Jones, like Ray Charles and Jimi Hendrix. were raised in Seattle. He is my pick because he has been at the top of every facet of the music business from Jazz, Pop, and R&B musician, to producer, mentor, and composers of television and movie scores.
9. Billie Holiday (1915-1959)
She was one of the very early vocal song stylists. Holiday defined the role of a Jazz vocalist. She didn't just sing the words and melody but her voice became as integral to the song as each instrument.
10. Sister Rosetta Tharpe (1915-1973)
There is nothing that a Blues or Rock and Roll guitar player did that Rosetta Tharpe didn't do first. They all copied her flamboyant style: Her white electric guitar, instrumental riffs, flashy clothes and wild gestures. At times her vocal style could be defined as shouting rather than singing.
About Lem Sheppard
Lem Sheppard was born in Kansas City, Kansas, and by the time he was 9 years old he was frequently playing guitar with the sons of Kansas City blues veterans. As a blues musician, Lem can play blues classics, but he also composes his own music. In 1999, he was nominated by a congressional committee to represent the state of Kansas in a solo performance at the Kennedy Center in Washington D.C. In addition to being an accomplished musician, Lem is also an accomplished lecturer.
Spark a Conversation
Watch musicians Lem Sheppard and Cash Hollistah talk about influential Afrian American artists and songs from the last 150 years with Dr. Valerie Mendoza of Washburn University for HK's Big Idea.
Bring Lem Sheppard's The Harlem Renaissance Speakers Bureau presentation to your community. The booming, experimental period of American history known as the Harlem Renaissance exposed the world to the arts, culture, and intellect of African Americans. But it was also a time of struggle when white society failed to respond to issues of civil rights and social equality. Could art produced by African Americans primarily for African Americans succeed where politics, religion, and the courts failed? Using jazz, blues, spirituals, and poetry, Sheppard's presentation spans the 1920s and explores the contributions of Kansas artists who answered the call to this unmistakable moment.