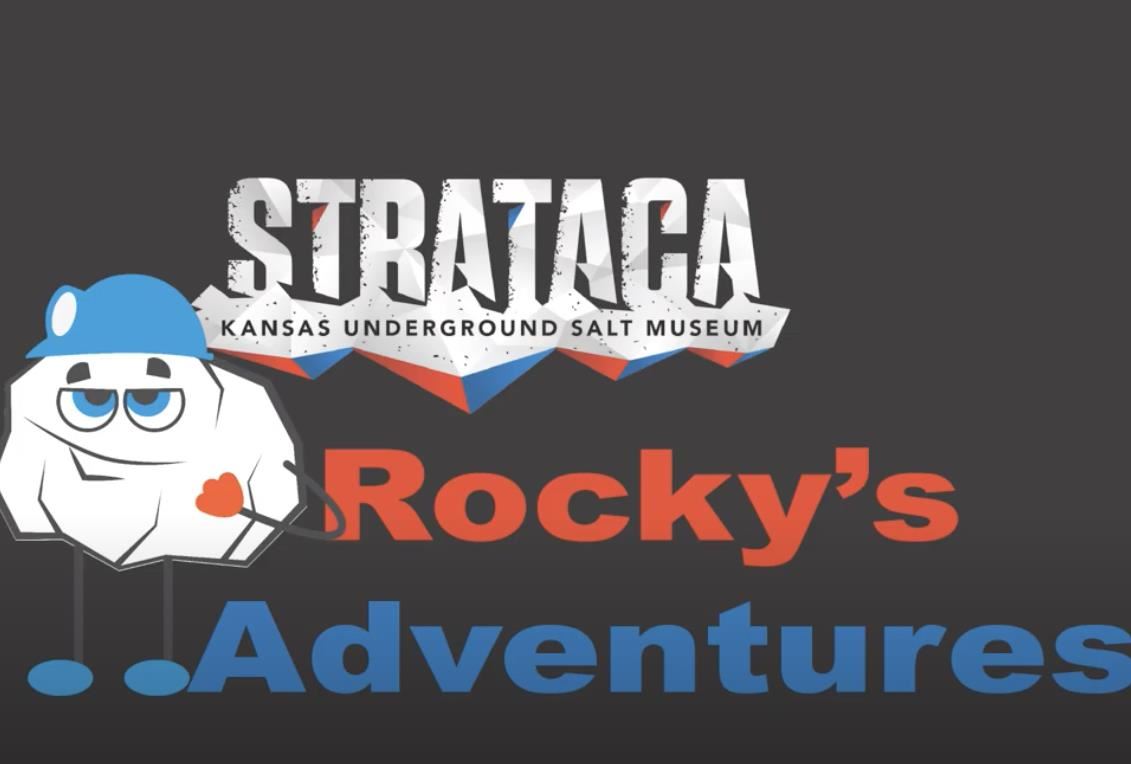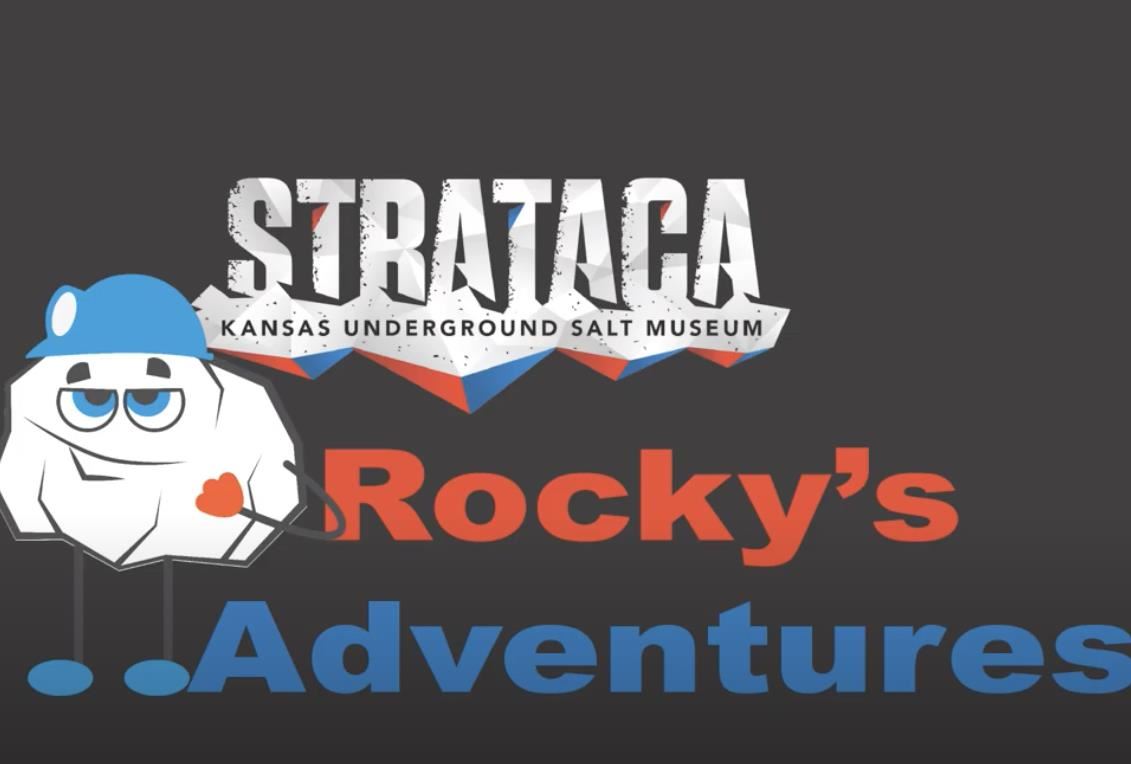 Salt is Cool, Salt is Cool: Strataca's Tour Tuesdays with Rocky
July 31, 2020
"Hi, folks! I'mmmmm Rocky! Welcome back to Tour Tuesday here at Strataca: Underground Salt Museum, 650-feet underground. Today, I want to show you another cool artifact in the mine. It's called the Joy Arm Loader, but what does it do? Are you ready to go see? Come on, let's go find out!" --Rocky's Adventure #5
Strataca: Underground Salt Museum is committed to sharing the history of salt-mining in Kansas from the depths of an active underground salt mine. Usually, Strataca's spring season is filled with field trips that bring over 8,000 K-12 students to Hutchinson to learn about the history of salt mining and what it was like to be a salt miner in the first half of the twentieth-century. This year, however, the Museum staff had to get creative.
"I pulled my staff together to see what kinds of imaginative solutions we could come up with," said Michael Ables, Executive Director of both Strataca and the Reno County History Museum. Faced with the closures necessitated by the COVID-19 pandemic and the loss of revenue from school trips and individual ticket sales, Michael and his team had to think fast about the best way to engage audiences virtually instead of in-person.
So what did they come up with? Rocky, an anthropomorphic salt crystal, has long been the mascot for Strataca's annual 5K mine run, which invites runners to jog their way through the underground salt mines with hard hats on and flashlights in hand. Katie Broker, the Reno County Museum's Operations Manager who just so happens to have a background in graphic design and digital animation, saw potential in Rocky. What if Rocky could become more than a mascot? What if he could become a moving, talking character that shared the history of the salt mines with audiences via video? With the help of an HK Quick Grant, they made it possible.
Over the course of the spring, Rocky, with Broker's skilled help, led five tours of the underground mines, sharing different tools, artifacts, and factoids with online audiences each Tuesday. One video, explains how the Joy Arm Loader, first developed in 1916 by the Joy Mining Machine Company, uses claw like arms and a conveyor belt to load up to 12-tons of salt every minutes into shuttle cars for delivery above ground.
Another shows how a drill was rebuilt into a "powder machine" that could use ammonium nitrate powder to blast salt out of the mines. Every video features Rocky singing his favorite jingle, "Salt is cool, salt is cool, salt is cool, oh yeah."
Think Rocky sounds just a little bit familiar? There's good reason for that. In fact, Rocky is voiced by Strataca's very own Michael Ables. His voice is digitally altered to give it a higher, more nasal pitch but Ables' family know, it's still him. In one video, Rocky interviews Ables about the safety precautions Strataca is taking in order to reopen to the public. "My family just keeps rolling their eyes," said Ables. "They watch that video, and they know I'm just talking to myself."
The Rocky videos have helped to boost Strataca's online reputation during a challenging period. "Personally," said Ables, "I think they speak volumes about my staff's ability to find creative outlets to keep ourselves relevant to the nation. Working in the Museum, I think about miners in the past who dealt with two World Wars and the great depression, who went through some of the biggest hardships in our country's time, and yet were able to make it work, to thrive not just survive. That's what we're doing here at Strataca." Strataca is back open to the public, but Rocky's tours are still available at: https://www.facebook.com/strataca/
For more information about HK grant opportunties, visit HK's website or contact Leslie VonHolten, Director of Grants and Outreach.
Rapid Remedies
HK announces a new resource to help cultural non-profits connect with their communities. The Rapid Remedies white paper is designed to assist cultural non-profits in their continued efforts to quickly and affordably create engaging online stories that fulfill their unique missions, like the "Adventures with Rocky" tours. Rapid Remedies includes project models, examples of digital projects from Kansas cultural nonprofits, and tools for creating your own digital projects. Rapid Remedies was written by Sarah Bishop of Coneflower Consulting.