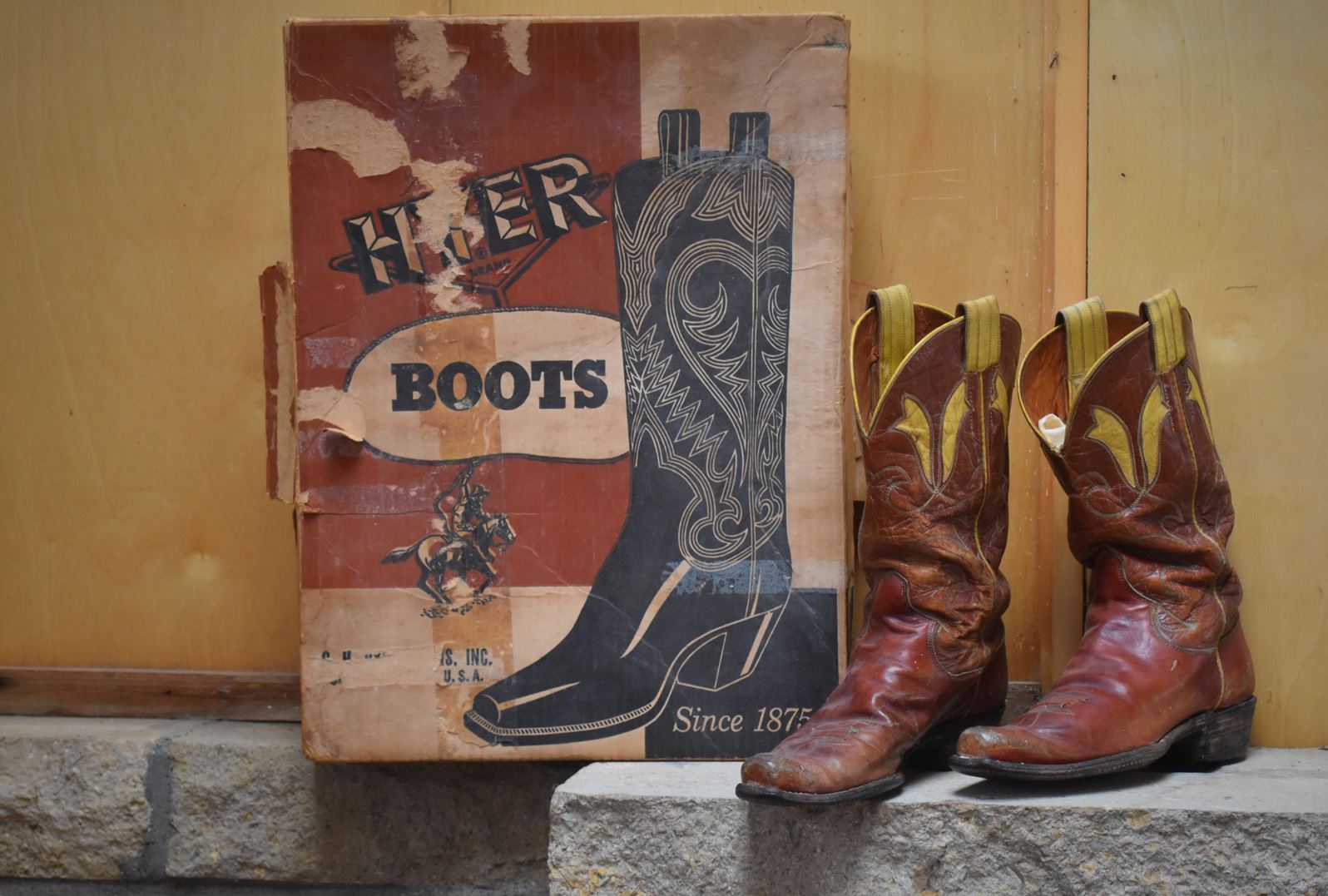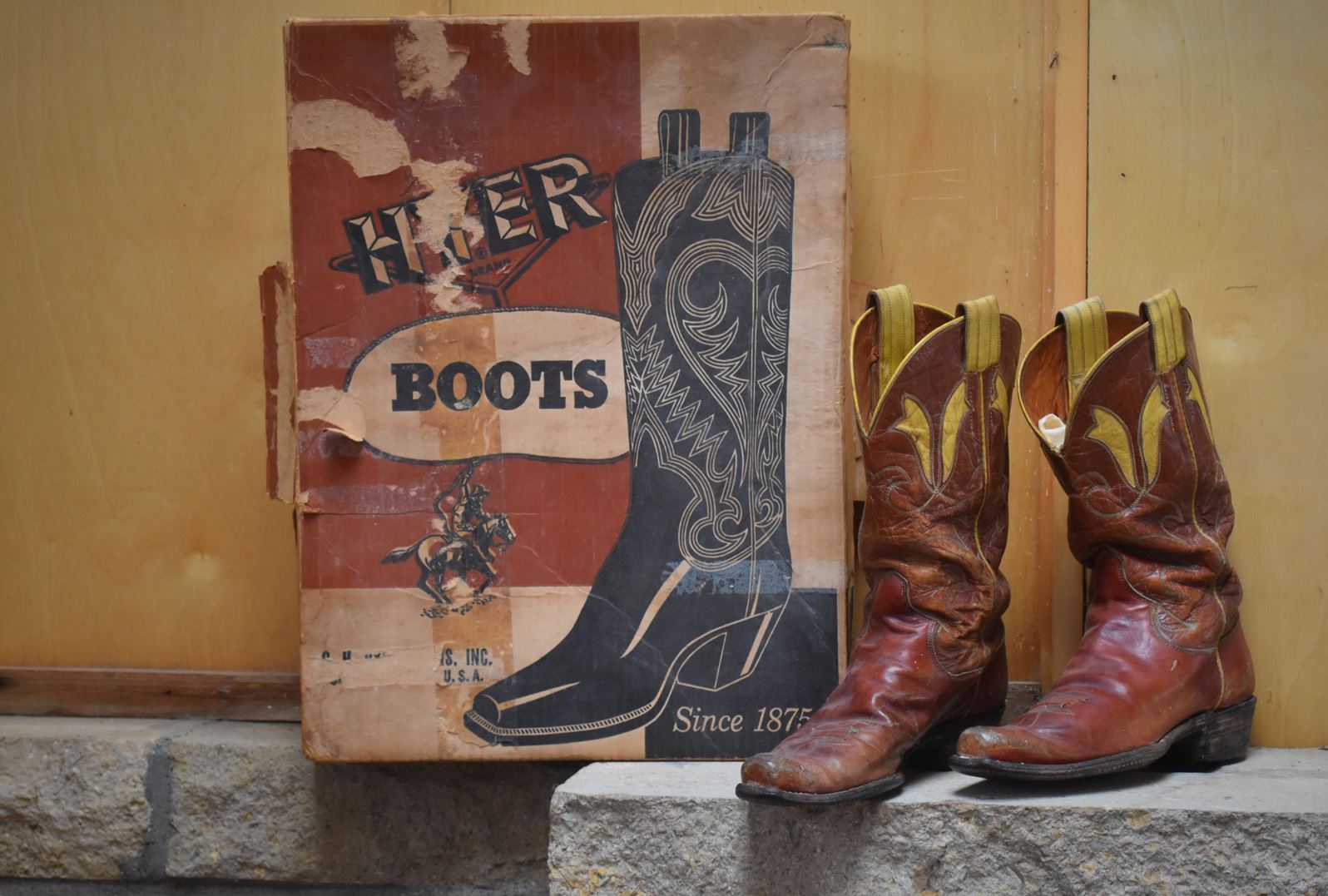 Rodeos to Roundabouts: Olathe's Rural Roots
December 17, 2020
What do cowboy boots, blue yardsticks, and grange pups have in common? Olathe.
Let us explain. In 2020-2021, the Crossroads: Change in Rural America statewide initiative is sparking dialogue about how rural communities are adapting to change. The initiative, anchored by a Smithonian traveling exhibition of the same name, features online exhibitions that collectively tell the story of how residents are keeping the rich history and vibrant traditions of Kansas rural life alive for future generations.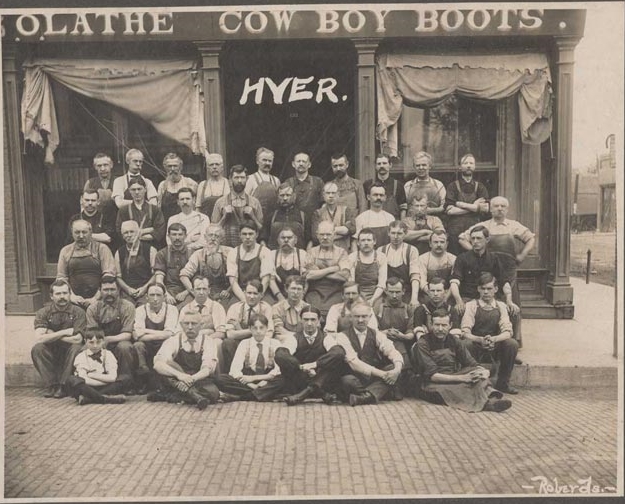 One of the ten Kansas communities selected to create a supplementary exhibit, Olathe, located in northeast Kansas, has a heritage that truly extends from the soles of your boots to the tip of your tongue. While few might consider Olathe to be a rural community today, it was founded as a farming community in 1857, and it has continued to exist at the crossroads of urban, suburban, and rural identities since it became home to the Mahaffie stagecoach stop and farm, established by James "Beatty" and Lucinda Mahaffie on the Westport route of the Santa Fe Trail, that same year.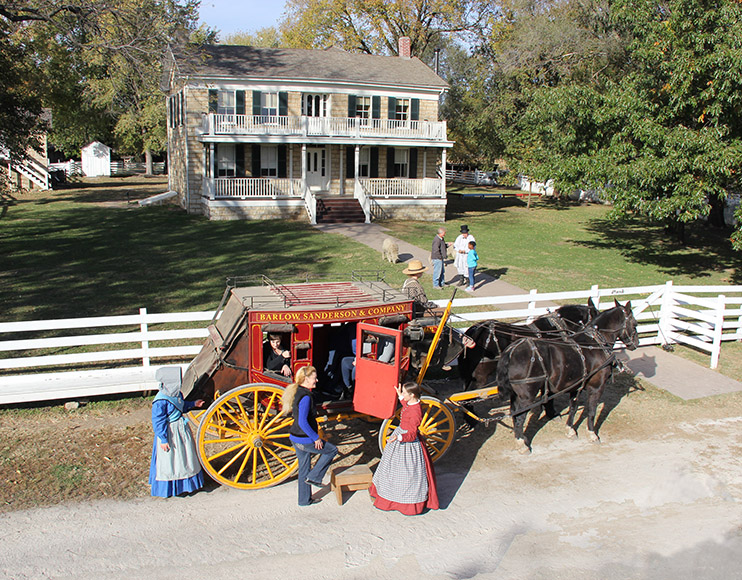 In "Rodeos to Roundabouts," an exhibit housed at the Mahaffie Stagecoach Stop & Farm Historic Site and available online here, you can learn about a community that is home not only to the Hyer Bros. Boots & Shoes Factory and their now ubiquitous cowboy boot but also to one of the first Kansas chapters of the Grange, an organization that promotes better farming methods and aims to improve the social and intellectual life of farming families. Today, the Olathe Grange, founded in 1874, still sells its famous "grange pups"—a hotdog on a stick wrapped in a pancake-like batter—at Olathe's annual Old Settlers' Days festival.
Questions for Discussion:
Take a few minutes to explore the "Rodeos to Roundabouts" exhibit, and then answer the following questions:
1. How does the history of the cowboy boot intersect with the history of the Kansas State School for the Deaf? What else can you learn about the history of this school either online or at your local library?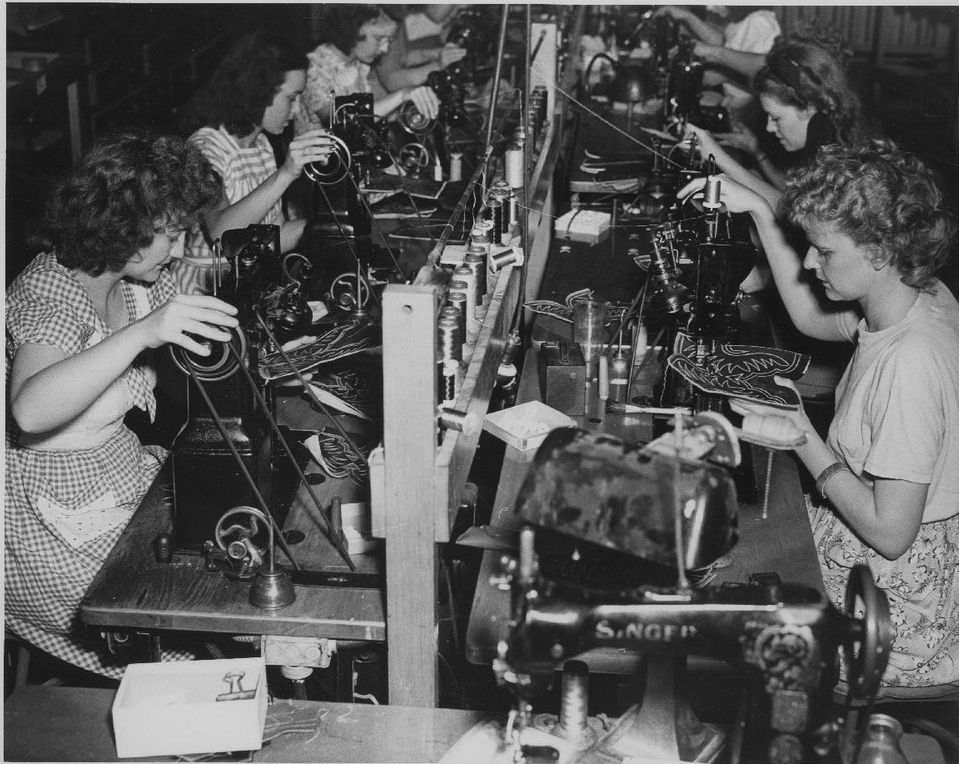 2. The blue yardstick was given to farmers as a reminder to purchase farm insurance from the Patrons Mutual Insurance Association—"serving Grangers since 1889." Why do you think Patrons Mutual Insurance chose the yardstick as a marketing vehicle? Why did they make it blue?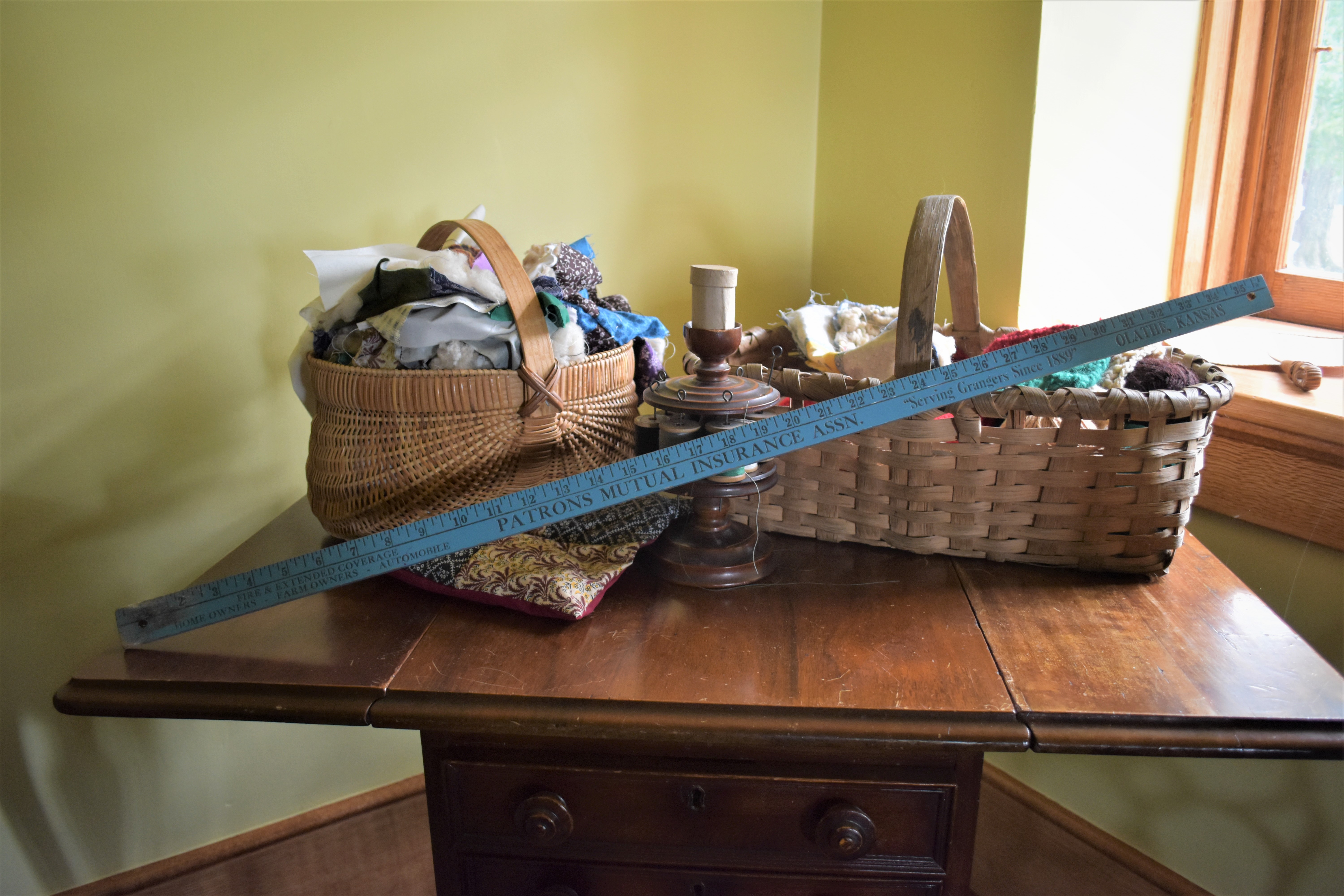 3. How do a community's signature foods—like the grange pup—which may only be available at certain times of the year and only in a single location, help to create a sense of shared culture and identity amongst community members? Do you think eating a grange pup would make you feel closer to the Olathe community? Why or why not?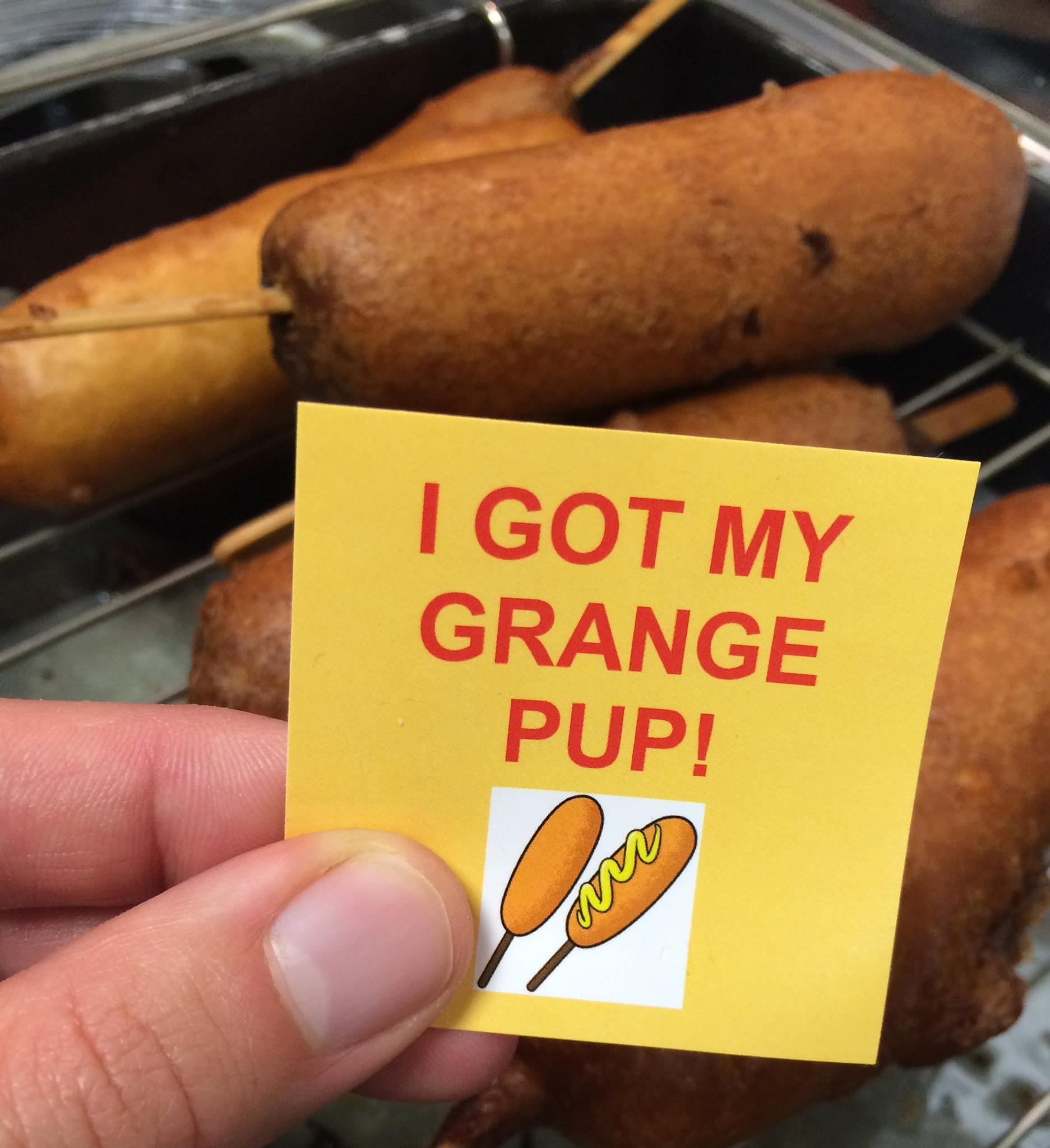 4. Some might describe Olathe as the quintessential Kansas suburb, located on the outskirts of the Kansas City Metro. What do you think of when you think of the suburbs? Does the "Rodeos to Roundabouts" exhibit overturn any of your preconceptions about modern day suburbia?
Join the Movement of Ideas
Now that you've explored the "Rodeos to Roundabouts" online exhibit, consider the following activities as ways to enhance your learning:
Whatever you do, don't forget to tell us about it! Take a healthy selfie on your exhibit visit or walking tour and share it with us on Instagram by tagging us @humanitieskansas and using the hashtag, #crossroadsks. Staying in? Share a sentence or two about what you've learned about Olathe's efforts to adapt to change over the years by tagging us on Facebook @humanitieskansas with the hashtags, #storychasershk and #crossroadsks. We can't wait to hear what you've taken away from these Kansas crossroads!
Explore more online exhibitions about rural life, traditions, and innovations on the Crossroads: Change in Rural America website: crossroads.humanitieskansas.org