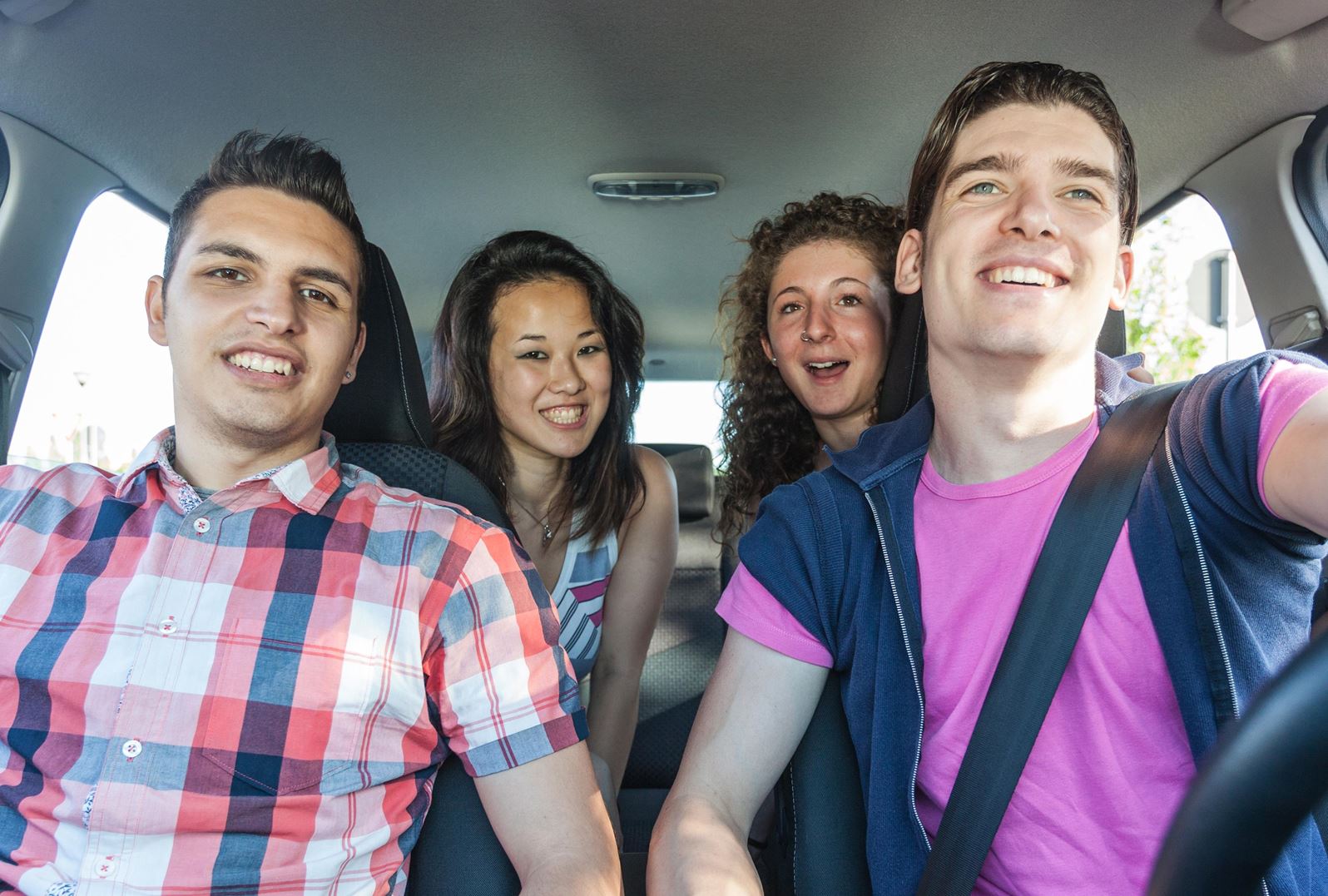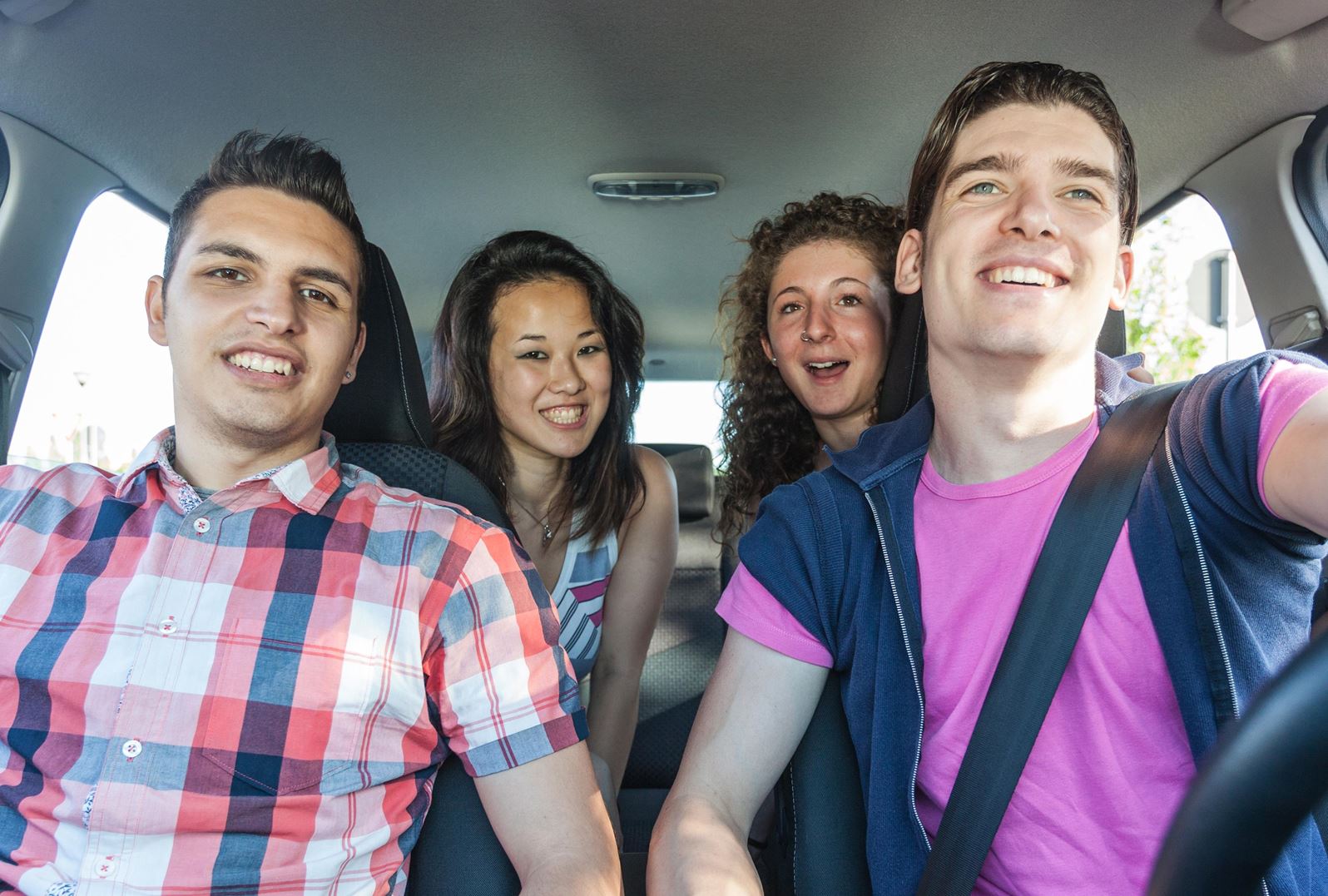 Kansas Road Trip from Your Couch
March 18, 2020
Stuck at home? Let your mind travel by embarking on a virtual road trip with KTWU's Sunflower Journeys. In less than two hours, you can stop at some of our state's best eateries, most popular festivals, exquisite natural resources, and one-of-a-kind historic sites, all without leaving the comfort of your couch. We've curated the following episodes along with fun activities to make this even more like a "real" road trip, so strap on your imaginary seatbelts, you're in for a fun ride!
Here's a "road map" for your adventure:
Take a virtual road trip by watching four episodes of Sunflower Journeys
Let's hit the road, and by "road" we mean "couch."
Visit a Festival
Watch Very Eventful: Sunflower Journeys Episode 3206
Feeling festive? Tour the art and artists of the Mulvane Art Fair held annually on Washburn University's campus in Topeka; visit Independence's Prairie Days Festival, which celebrates Kansas author Laura Ingalls Wilder and puts everyone in the pioneer spirit; and finally, learn a little about how Kansas festivals are spreading the word about their good works!
Join the Movement of Ideas: Dial-a-TALK Discussion Leader
The spirit and tenacity of the Great Plains is evident in these Kansas events, but maybe you're looking for find out more. Good news! HK has a list of books that embody the spirit of the Great Plains and we have Talk About Literature in Kansas (TALK) discussion leaders ready and willing to talk with you via phone, skype, or facetime about any of the books on our "The Great Plains Spirit" reading list. Just email us at: abigail@humanitieskansas.org.
Grab a bite
Watch Something to Eat: Sunflower Journeys Episode 3202
This episode takes you out to Sawyer, Kansas to visit the Family Food Store, a deli, bakery, and canned goods store steeped in the tradition of the Old German Baptist Brethren. Then, pop into Salina, Kansas's Prairieland Market for farm-fresh produce, and finally, have a chat with Louise Hanson, food historian and member of HK's Speakers Bureau, about Kansas immigrant favorites like scrapple, pickled herring, and tamales! Bonus points if you bake a tray of bierocks, a savory hand-pie that was a favorite of Kansas's German immigrants, and take 'em along for the journey.
Be an Agrotourist
Watch It Grows in Kansas: Sunflower Journeys Episode 3207
Farming is key to the Kansas economy and has been for hundreds of years. In this episode, we visit Nicodemus, where the Kansas Black Farmer's Association has established an Agricultural Education Camp, stop in at The Red Tractor Farm in rural Douglas County to learn about the tradition of family farming in our state, and finally, have a conversation with Dr. John Richard Schrock from Emporia State about The Kansas School Naturalist. Like a real road trip, there's so much to see along the way!
Join the Movement of Ideas: Play Bingo!
Try our I-Spy bingo cards with friends and family to make this one extra-engaging. Post a picture of your bingo card with on Facebook or Instagram -- don't forget to tag @humanitieskansas and use #HKVirtualRoadTrip -- and we'll send the first five posters something special.
Get Off the Beaten Path
Watch Remote Places: Sunflower Journeys Episode 3209
Have you been to Little Jerusalem State Park to see the desolately beautiful chalk formations? Walked along the banks of Alcove Springs, which has gone down in history as a camp site of the ill-fated Donner-Reed party? Visited Big Brutus, Kansas's 16 story-high, 11-million-pound coal shovel? See it all without leaving your living room.
Join the Movement of Ideas: Read and Listen
Prefer to listen to your travels? Check out KMUW's "Hidden Kansas" segments on their weekly radio program The Range. Now you can experience Kansas's sites and stories while cleaning the kitchen or working out!
What a great trip! Join HK tomorrow for another Movement of Ideas Kit and sign up for HK e-news to have a weekly roundup of kits sent to your inbox.