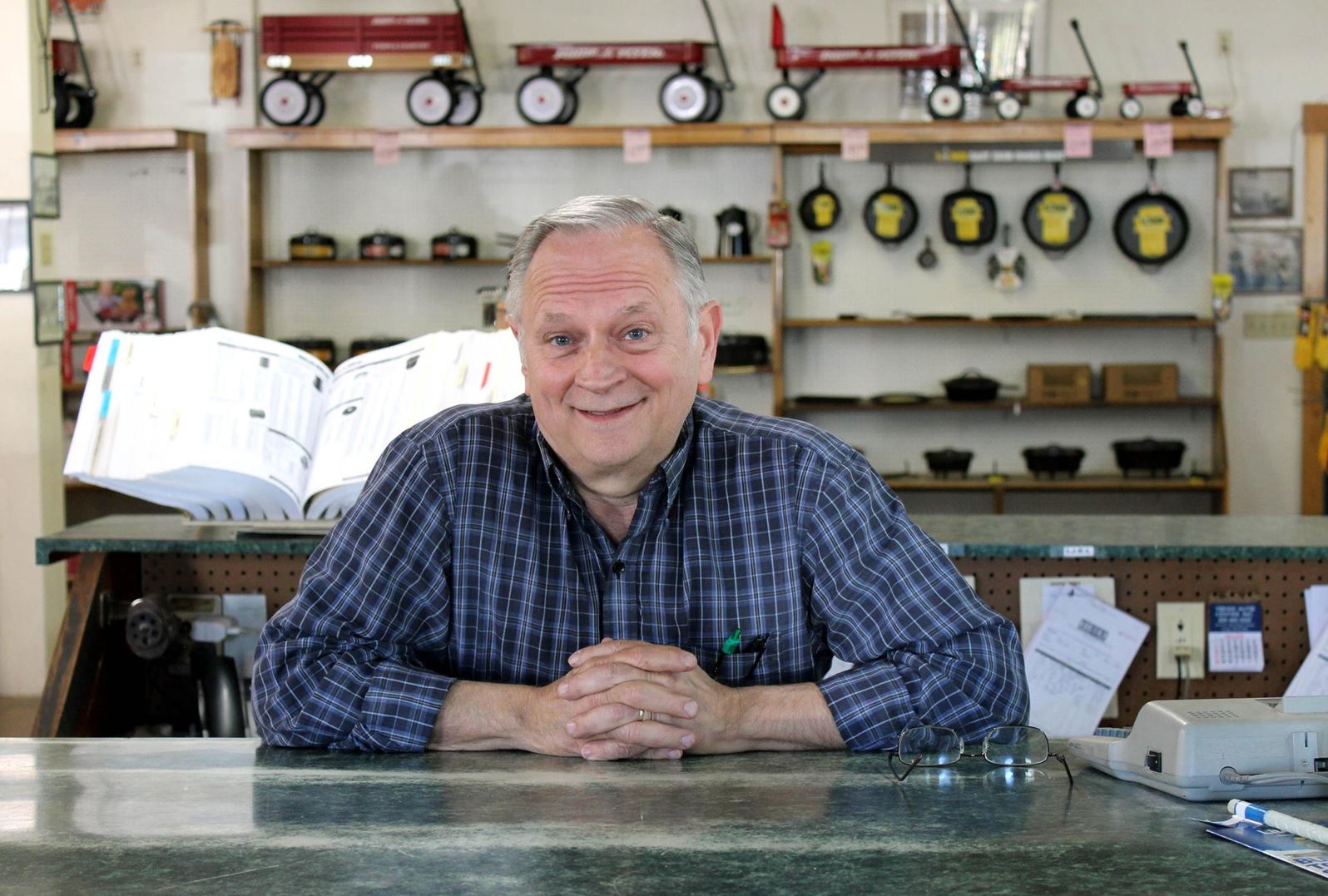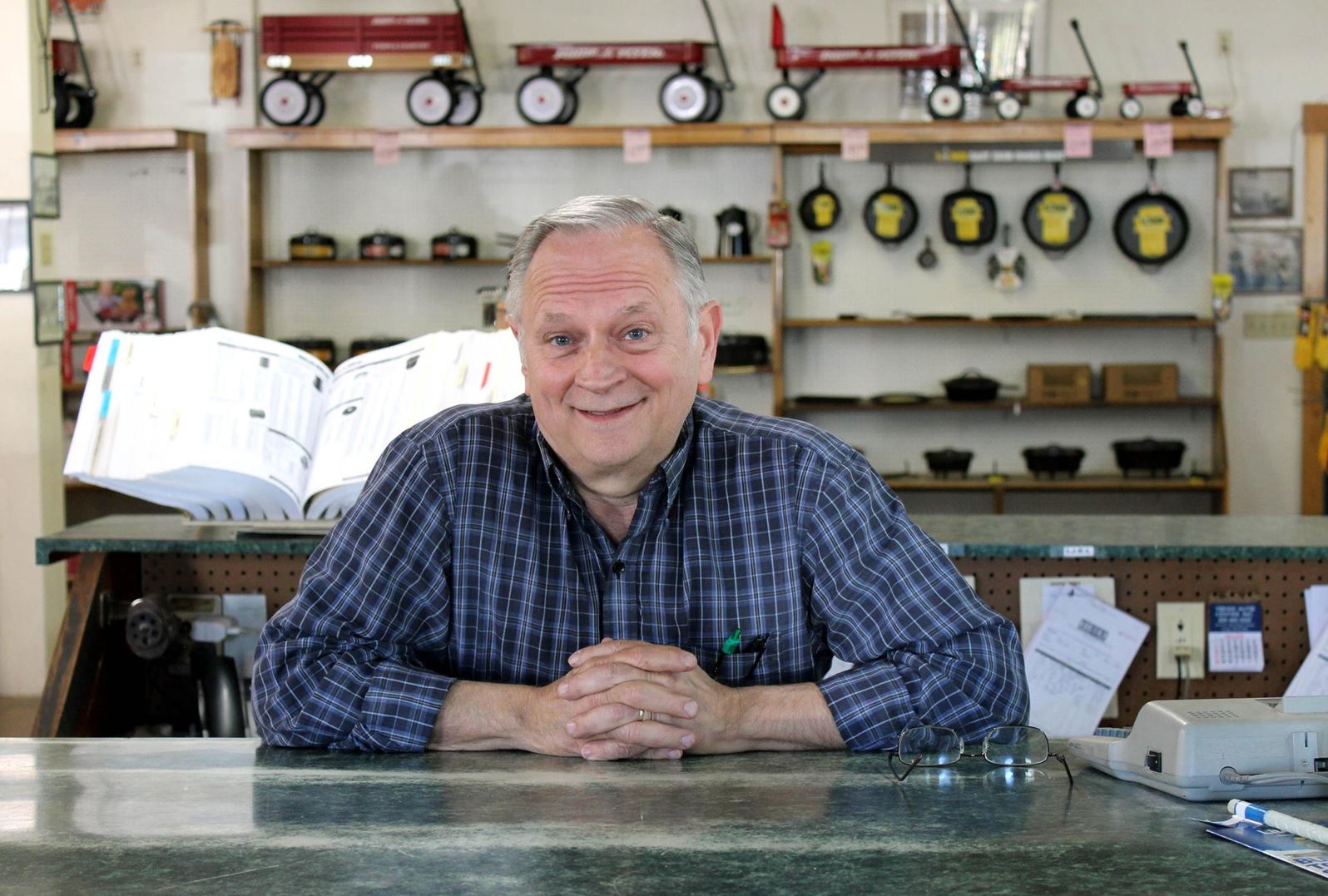 Kansan to Kansas
March 2, 2020
Roadtrip across the state with "Hidden Kansas" a new monthly radio segment that showcases little-known gems around our state, bringing awareness of the diverse populations and experiences to be had right here at home.
"We're helping Kansans find themselves. The beauty that is right here – right in front of you," said Debra Fraser, general manager of KMUW.
"Hidden Kansas" is produced by KMUW and funded by a HK Humanities for All Grant. The short, sound-rich segments are recorded on location and capture the voices and people that bring life to the experiences.
To date, two episodes have aired and demonstrate the range of people and place:
"In Yonder, A Store Purposefully Steeped In the Past" takes you to Yoder Hardware and Lumber where the first thing you notice isn't the rows of tools, the old wooden counter or even the prized oil lamp collection – it's owner Rod Fry and his cheerful, booming voice. The hardware store opened in 1903 and sells merchandise that "matches the tiny Amish community in Reno County."
The second, February's edition, had listeners soaring with bald eagles as they hiked in a secluded park just an hour south of Wichita in search of the majestic birds. "It's January but the landscape is still gorgeous. Green pines against the winter shades of gold and brown, the Chaplin Nature Center is 230 acres of woodlands, prairies, creeks, and a sandbar beach along the Arkansas River, hidden about five miles northwest of Arkansas City."
While Kansas isn't so hidden to the people who live here, "the response has been tremendous" said Jessica Trewell, KMUW, "'Hidden Kansas' is proof of how Western Kansas does connect to Eastern Kansas."
Approximate 80,000 listeners have already discovered "Hidden Kansas" which airs the second Friday of each month during The Range, a weekly program that looks at where we live and the people who live there. The three-minute segments are archived online or you can download the digital podcast to experience in-depth features and interviews, up to 30 minutes in length.
"We would not have the capacity [to produce "Hidden Kansas"] without Humanities Kansas," said Fraser. "This project is one that can help Kansans participate in the conversation of attracting and retaining talent. Kansan to Kansas."
Humanities for All grants support podcasts sharing unique Kansas stories that spark conversations. Contact Stefanie Torres-Maksimowicz, Grants and Outreach Officer, for more information.
JOIN THE MOVEMENT OF IDEAS
LISTEN to Hidden Kansas on KMUW.org. New episodes air the second Friday of every month.
TAKE a road trip to Hidden Kansas locations and beyond with The Kansas Guidebook 2 for Explorers by Marci Penner and WenDee Rowe.
The guidebook is filled with places to see, shop, and eat in everyone one of the 626 incorporated towns and cities in Kansas and other places along the way.
SHARE your hidden stories of Kansas by becoming a Story Chaser.
WATCH Sunflower Journeys on KTWU for more one-of-a-kind Kansas stories.