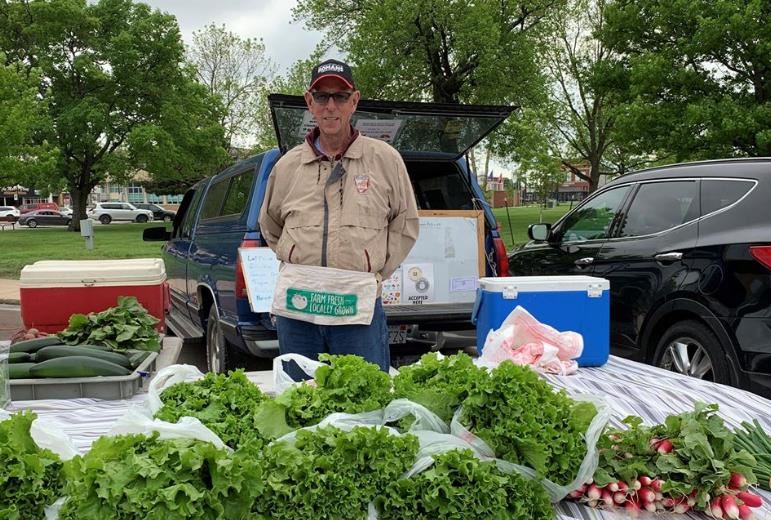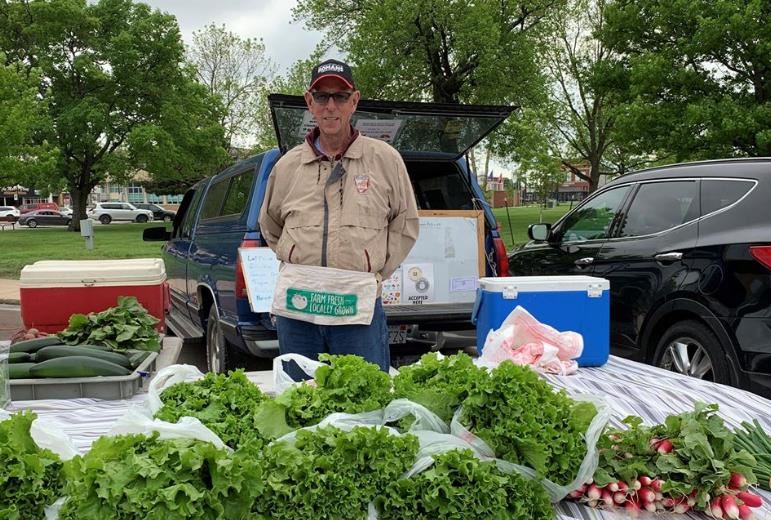 Iola: Reviving an Oasis
March 30, 2021
When Iola's farmers' market and local grocery store closed in the 2000s, it created a food desert for the community's residents. How has Iola responded since? Find out in the Bowlus Fine Art Center's online exhibit, "A Revival of the Iola Farmers' Market," part of Humanities Kansas' Crossroads: Change in Rural America statewide initiative. Crossroads sparks dialogue about how rural areas are adapting to change, and for Iola, that has meant making a commitment to ensuring needed resources are available to residents. "A Revival of the Iola Farmers' Market" explores how the market's return has benefitted the community and how Iola is looking to the future.
View the online exhibit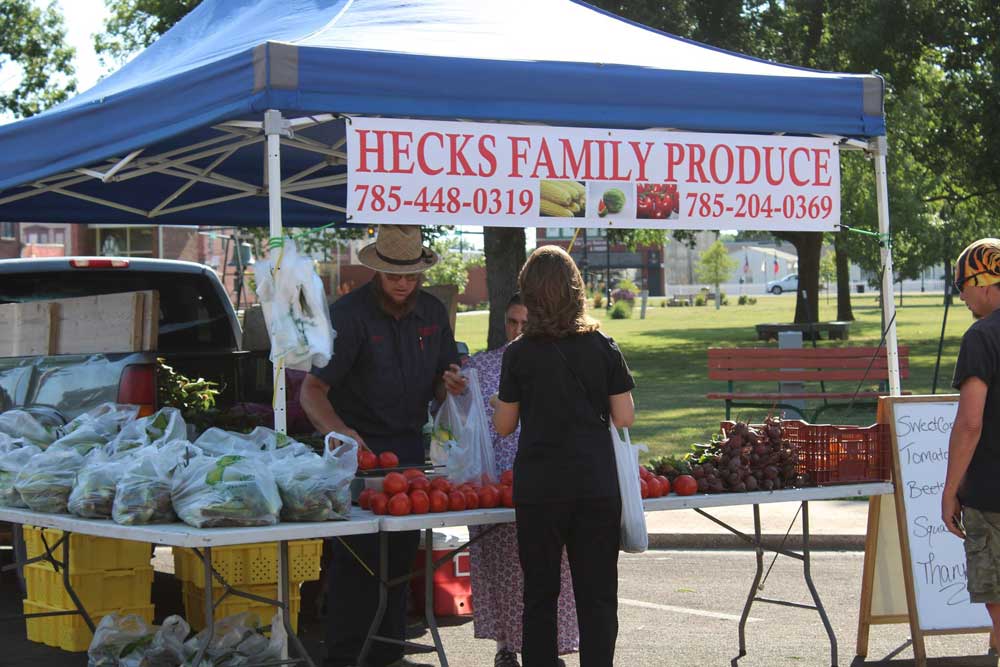 Questions for Discussion
Take a few minutes to explore "A Revival of the Iola Farmers' Market" and then answer the following questions:
While Iola was once a food desert, the revival of the farmers' market helped make fresh, local food available again. What is food access like in your community? How far do you have to travel to purchase groceries? How many local options are there to choose from? What could improve food access in your community?
One of the concerns in Iola is that many local farmers are in their 60s, and younger farmers will be needed to sustain the farmers' market in the future. In response, the local Farm Bureau plans to teach practical horticulture techniques to local high school students. What sustainability challenges does your community face? What are some possible solutions?
Many rural areas across the country are struggling with decreasing populations. For Iola, addressing this problem has meant focusing on providing access to healthcare and healthy resources like the farmers' market to attract new residents. What are some other practical strategies that might attract more people to settle in rural areas?
Go Further
Now that you've explored the "A Revival of the Iola Farmers' Market" Crossroads online exhibition, consider the following activities as ways to enhance your learning:
Don't forget to share what you've learned by telling us about it on Facebook or Instagram. You can tag us with your thoughts at @humanitieskansas using the hashtag #CrossroadsKS. Where will the Kansas Crossroads take you next? Explore more exhibits at crossroads.humanitieskansas.org.