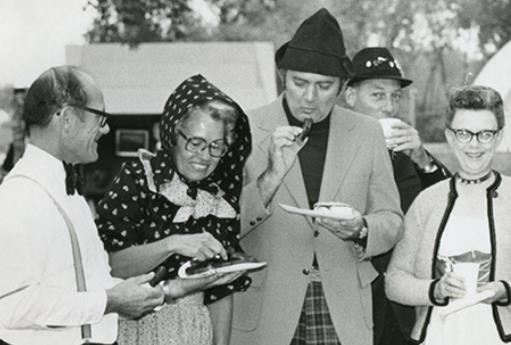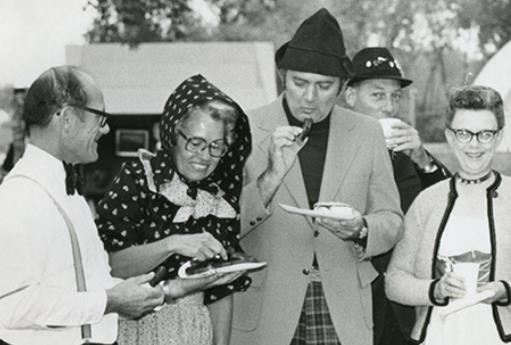 Hays: A Lasting Heritage
April 26, 2021
What is katoffeln knebble?
Find out the answer to this and more in the Hays Public Library's online exhibit "The Past is Never Dead," part of Humanities Kansas's Crossroads: Change in Rural America statewide initiative. Crossroads sparks dialogue about how rural communities are adapting to change. "The Past is Never Dead" is about how the customs and traditions of the Volga Germans, some of the earliest European settlers in rural Kansas, live on in the culture, crafts, food (katoffeln knebble = potatoes and dumplings!), and even the language of Hays, Kansas, today.
Questions for Discussion
Take a few minutes to explore "The Past is Never Dead," and then answer the following questions:
This exhibition starts with a frequently referenced quotation from William Faulkner's 1951 novel Requiem for A Nun: "The past is never dead. It's not even past." What does this quotation mean to you? Why do you think this quotation is so frequently referenced today?
Many Kansas rural communities can trace their heritage back hundreds of years to specific peoples and cultures, whether those are indigenous tribal ancestors, European immigrants, or African-Americans freed from enslavement. What is the dominant cultural heritage in your community? Are there cultural traditions that you think need to be upheld to maintain your community's unique identity? Are there traditions that need to be relinquished in order for your community to grow?
Food is such an important aspect of any culture. What foods are central to the cultural identity of your town? Where do these foods come from, and what makes them special? Why do you think food is such a defining feature of a culture?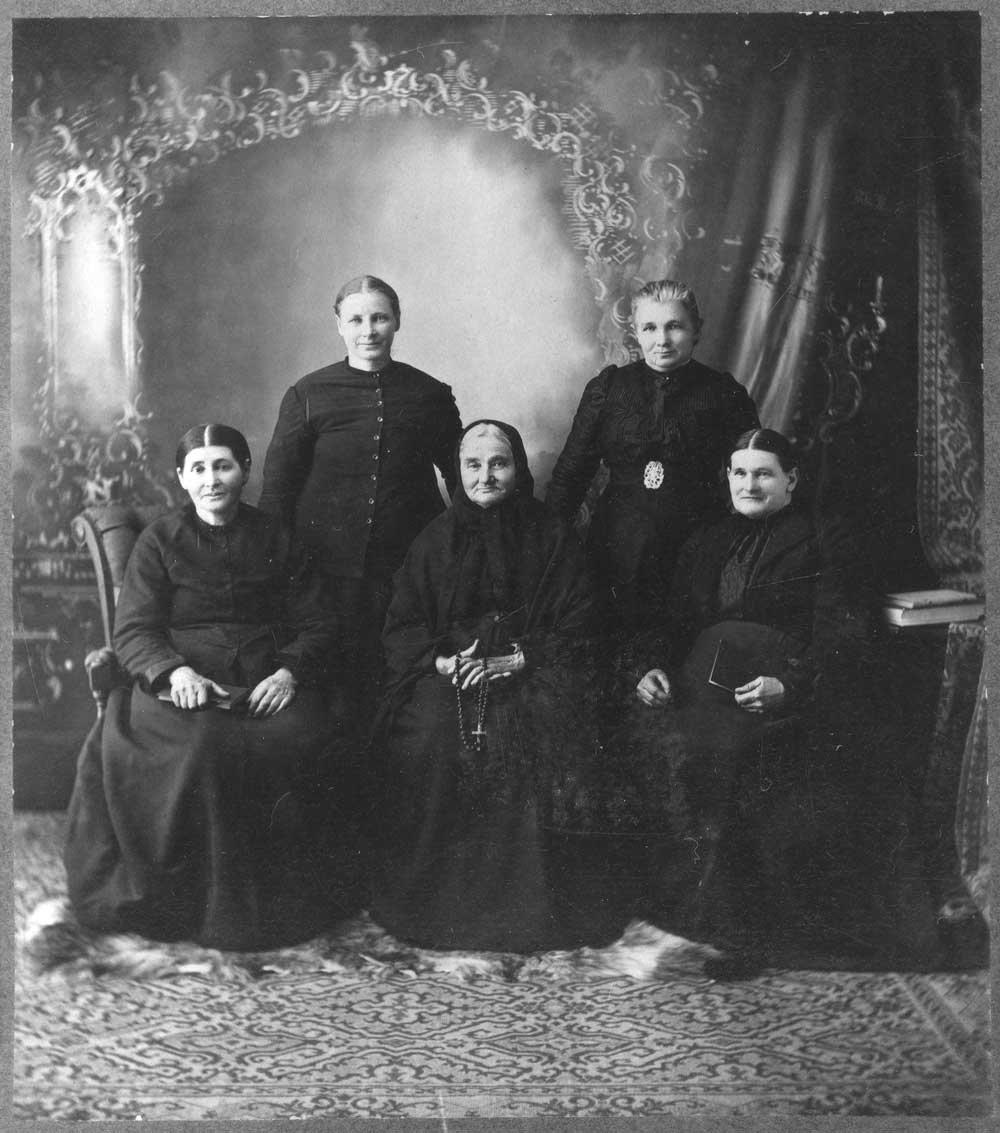 Go Further
Now that you've explored "The Past is Never Dead," consider the following activities as ways to enhance your learning:
Explore the Kansas Historical Society's online exhibit "From Far Away Russia" to learn more about the unique culture of the Volga Germans. Emigrating from Germany to Russia and then to Ellis, Russell, and Rush Counties, the Volga Germans' story is one of perseverance through hardship.
Cook your way into the heart of Volga German culture with some of these traditional recipes. From bierocks, or meat-filled pastries, to grebbel, a kind of fried dough, there's bound to be something to whet your appetite.
Listen to the different ways in which the German language has persisted and changed in different pockets of rural Kansas by checking out the Linguistic Atlas of Kansas German Dialects. Including maps as well as recorded snippets of dialects, it's a fun online resource to play around with!
Don't forget to share what you've learned by telling us about it on Facebook or Instagram. We'd love to see a pic of your sure-to-be delicious Volga German home cooking! You can tag us with your photos and thoughts at @humanitieskansas, using the hashtag, #CrossroadsKS. We can't wait to hear what you've taken away from these Kansas crossroads!