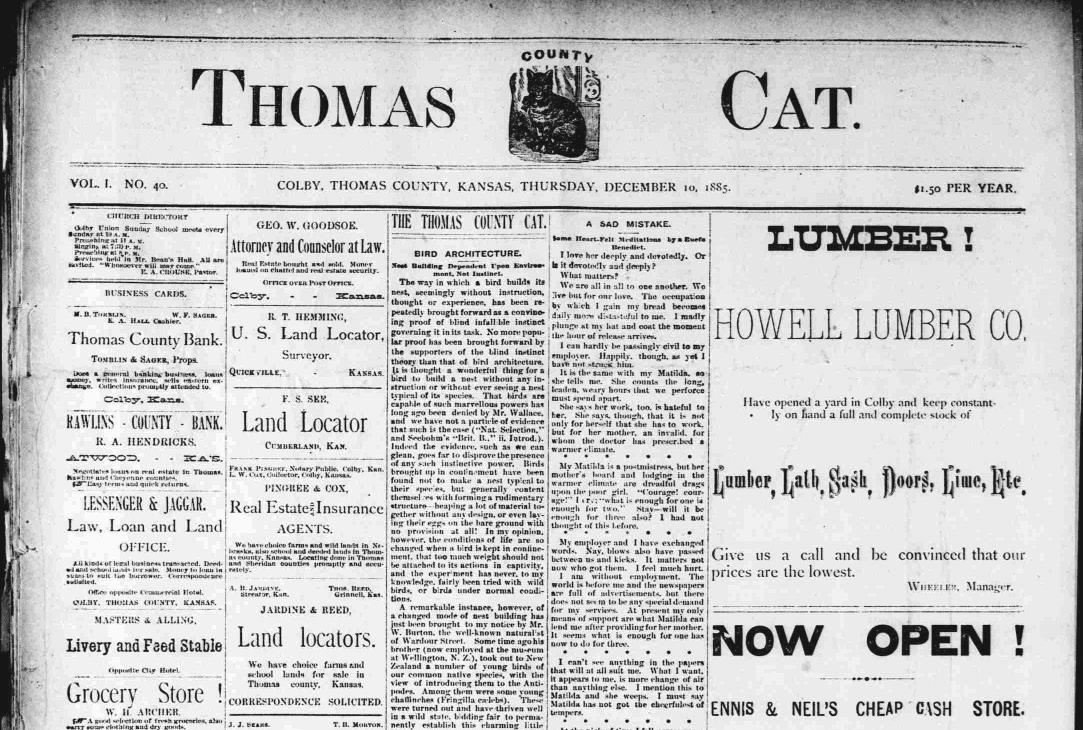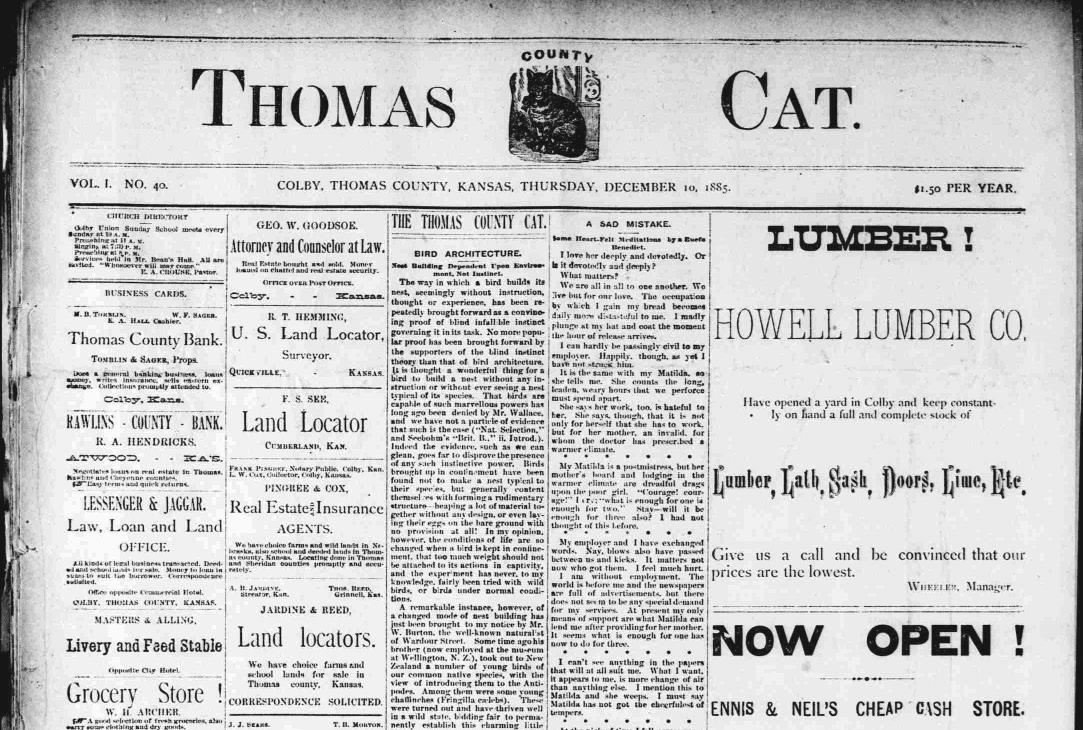 Colby: The Thomas County Press
March 24, 2021
What do a cat and a news press have in common? Quite a bit, we learn, in the Prairie Museum of Art and History's exhibition "The Nine Lives of the Thomas County Press." Part of Humanities Kansas's Crossroads: Change in Rural America initiative, "The Nine Lives of the Thomas County Press" starts with the story of The Thomas County Cat, a local newspaper first published all the way back in 1855. While The Cat closed its doors after six years of publication, other presses sprang up in Thomas County to take its place, including The Colby Free Press, which has faced many challenges since its founding in 1889 but has always landed on its feet. The Colby Free Press continues to exist today, "bridg[ing] the partisan divide in Thomas County and inspir[ing] community members to take action" to better their corner of the state.
Questions for Discussion
Take a few minutes to explore "The Nine Lives of the Thomas County Press," and then answer the following questions:
Are local newspapers important to the vitality of a community? Why or why not? What do we lose when a local newspaper shuts down?
With more and more digital outlets for news stories available at no or low cost, many local presses are struggling. What do you think local news outlets could do to ensure their sustainability in the future?
Does your city or county have its own press? What can you do to help support local journalism in your community?
Go Further
Now that you've explored "The Nine Lives of the Thomas County Press," consider the following activities as ways to enhance your learning:
Don't forget to share what you've learned by telling us about it on Facebook or Instagram. We'd love to see a link to a surprising story you found in a historic Kansas newspaper, or a completed credibility checklist on a news article of your choosing. You can tag us with your photos and thoughts at @humanitieskansas, using the hashtag, #CrossroadsKS. We can't wait to hear what you've taken away from these Kansas crossroads!