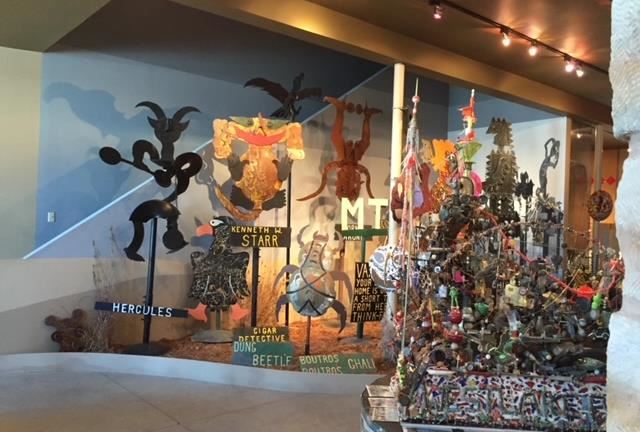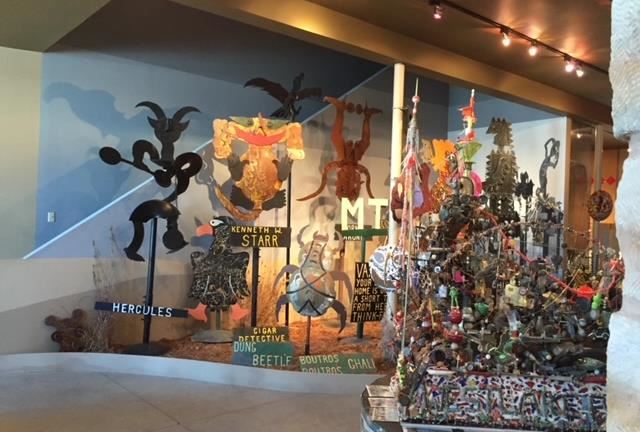 Art from the Heart
May 16, 2022
One of the most unique small towns anywhere is the grassroots art mecca of Lucas (pop. 370). The north central Kansas community is a living art gallery with attractions including S.P. Dinsmoor's Garden of Eden, World's Largest Collection of the World's Smallest Versions of the World's Largest Things, Florence Deeble's Rock Garden and Garden of Isis, and the Bowl Plaza. Since 1995, the Grassroots Art Center has worked to document, exhibit, collect, and preserve the work of unconventional artists in Kansas and the Midwest. With the support of an HK Culture Preservation Grant, the Grassroots Art Center is now documenting through film the stories of seven living grassroots Kansas artists. The video project aims to explore what it means to be a grassroots artist living and working in Kansas and how Kansas influences this work.
Sometimes called outsider or folk artists, the grassroots artists featured in the video oral history project are self-taught artists who create using found objects. These creators often do not self-identify as artists, instead describing the careers they pursued before retiring. A contractor. A teacher. A career military man. Each brings a unique point of view and art process. People like Gary Pendergrass, a Wichita artist who creates steampunk sculptures from found objects; Ron Lessman of Topeka, creator of "Truckhenge," "Beer Bottle City," and "Boathenge"; Nick Schmiedeler, a Lawrence artist who creates yard art with his home as the canvas; and Kathy Ruth Neal, a Kansas City wood carver. The artists are scattered across the state, but they often share similar characteristics: They are driven to create, they are very often retired, and they are known to ruffle a few feathers with their offbeat art. They are also not self-promoters, preferring instead to spend their time creating and envisioning the next project. A loved one, friend, or neighbor is typically the one who brings the artist to the spotlight. Rosslyn Schultz, founding executive director of the Grassroots Art Center, describes each one as "a character study. Real Kansans, each one of them." Read about each artist on the Grassroots Art Center's website.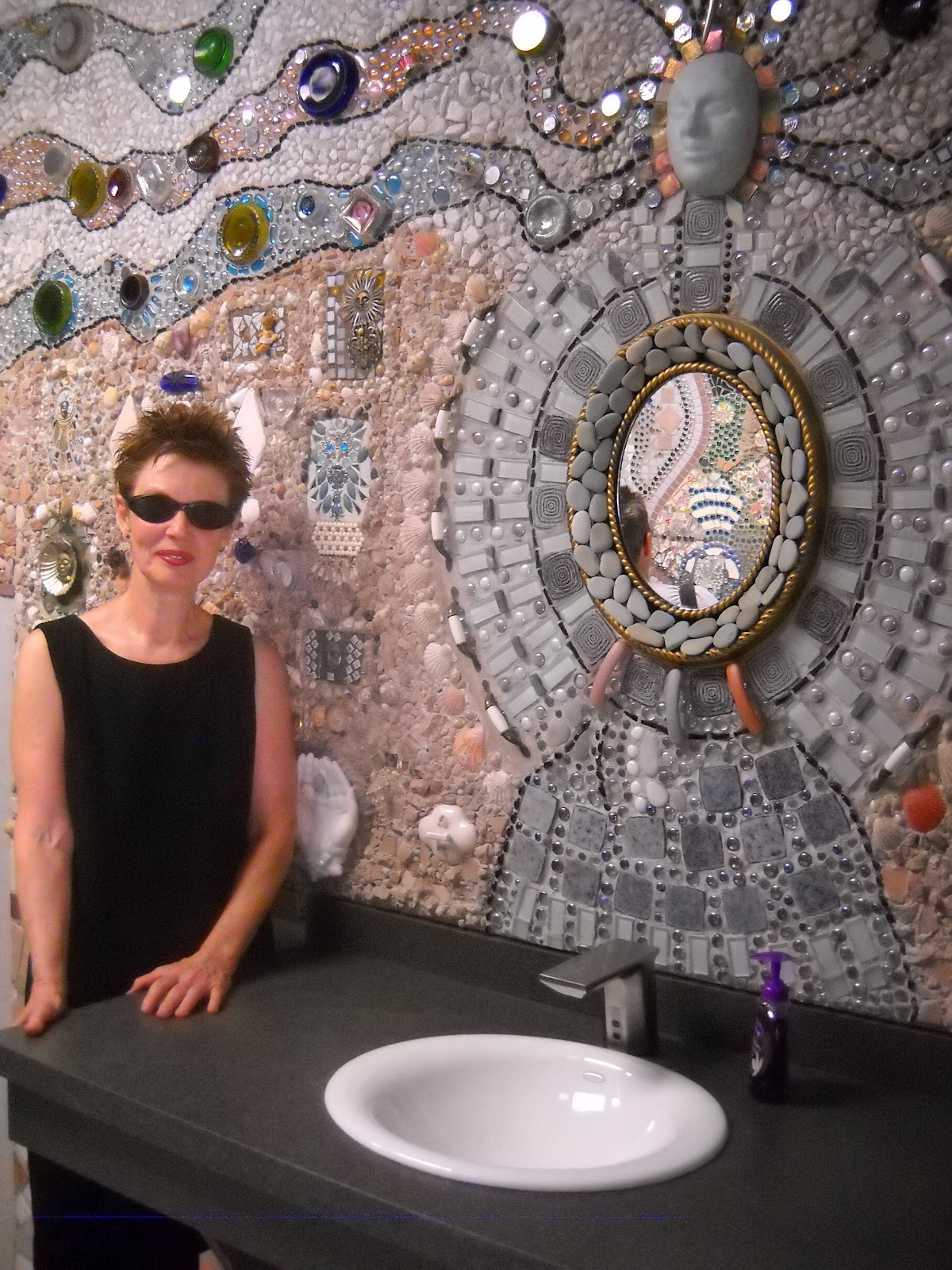 Artist Mri-Pilar will also be interviewed as part of the oral history project. You can also see her work inside Florence Deeble's House in Lucas – a mixed media installation called House of Isis covers every surface imaginable – and she designed the mosaics in Bowl Plaza, the one-of-a-kind public restroom in Lucas.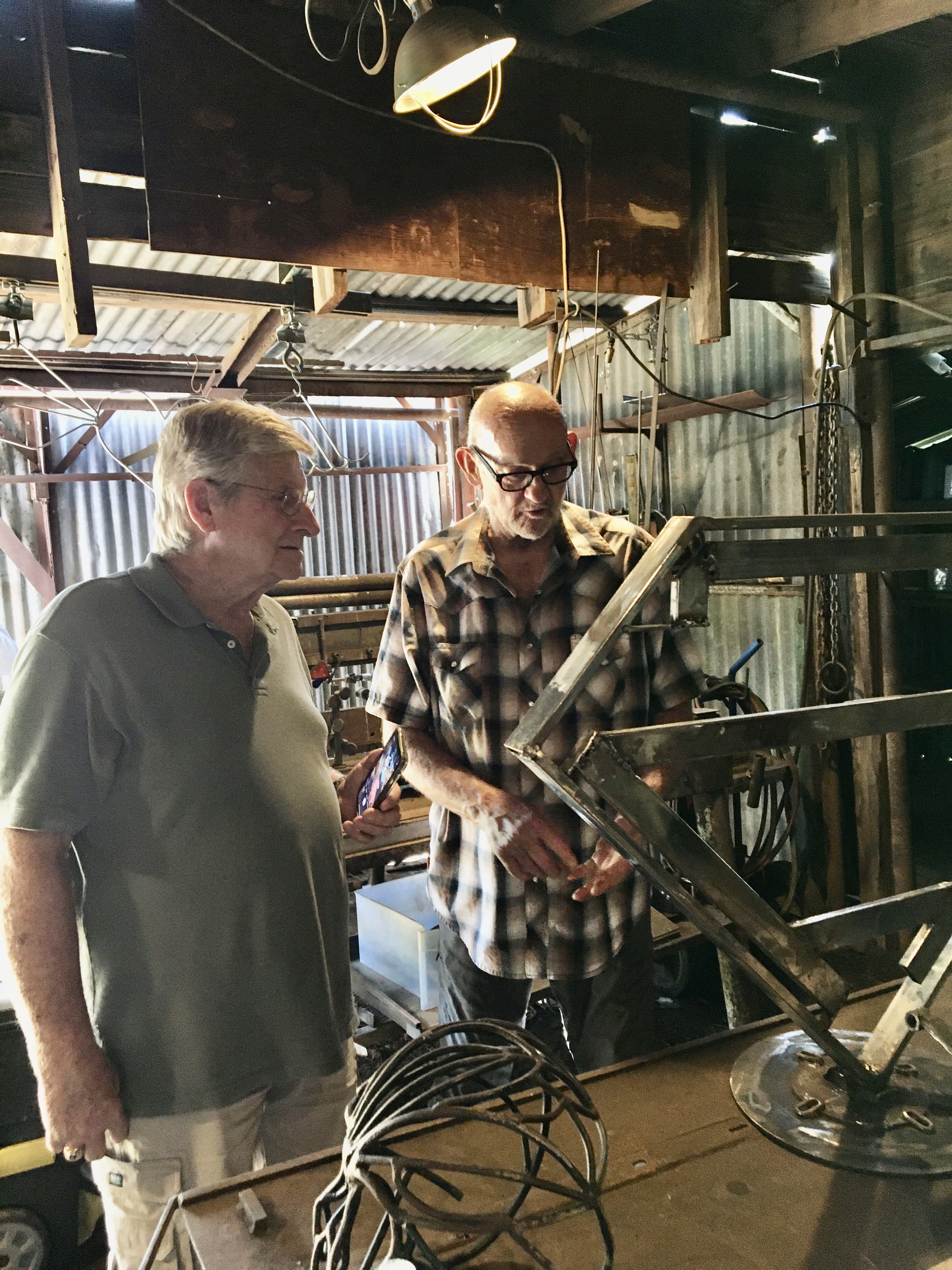 Bob Mix a sculpture artist from Great Bend, is another artist whose story will be preserved in the oral history project. He began creating in 1983 and uses the skills he honed as a conventional metal fabricator to create his whimsical machines and creations. Many can be seen on the grounds of Great Bend Brit Spaugh Zoo.
When asked why so many grassroots artists can be found in Kansas, Schultz mused, "I think it's the pioneer spirit. It took a tough person to come out to the Kansas prairie. That spirit still exists."
For more information about the Grassroots Art Center, visit https://www.grassrootsart.net.
HK Culture Preservation grants are available for projects that preserve and create access to historical or cultural resources that document stories of life in Kansas. Upcoming grant deadlines are May 18, 2022, and September 21, 2022. Contact Leslie VonHolten, HK Director of Grants and Outreach, for more information.
Join the Movement of Ideas