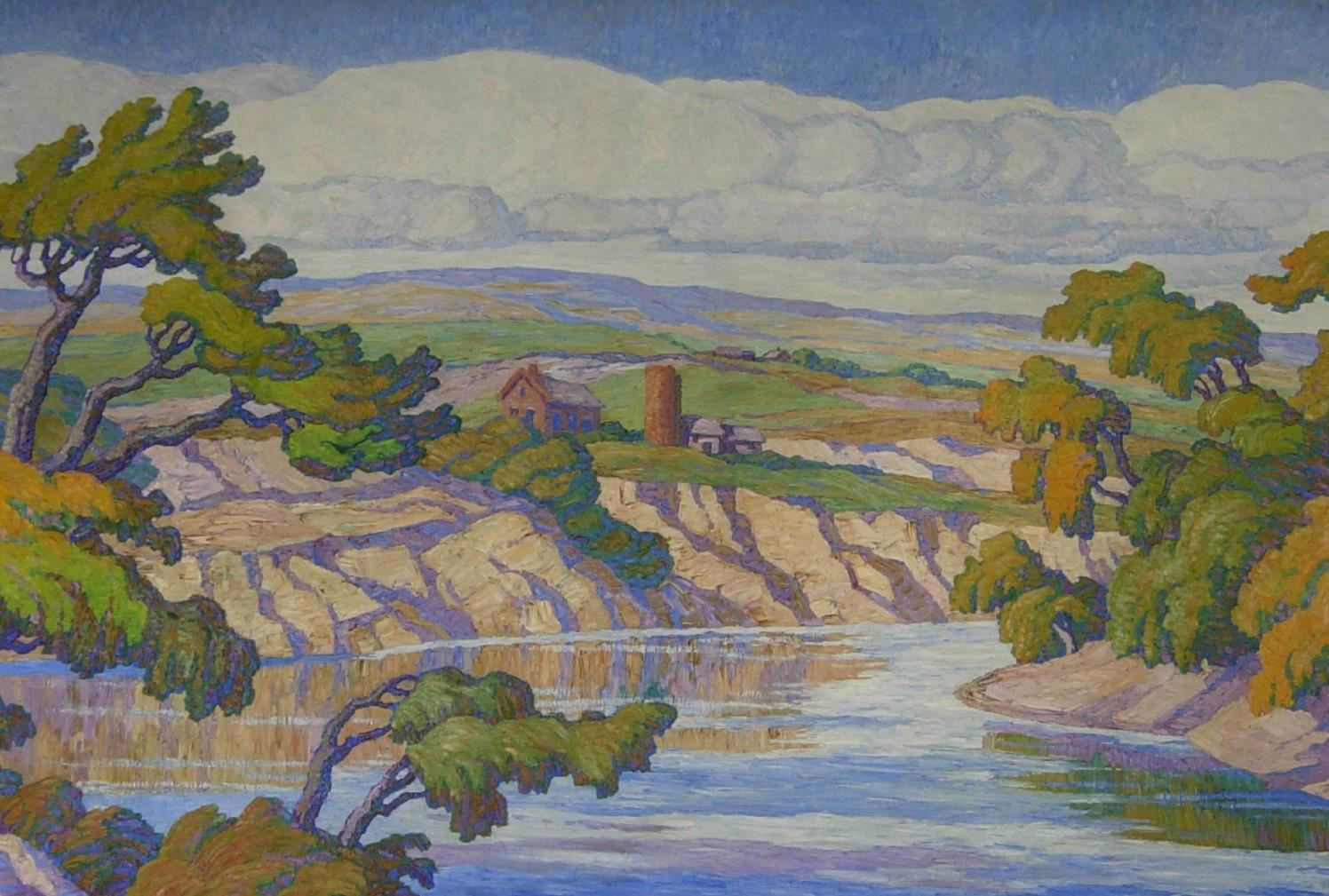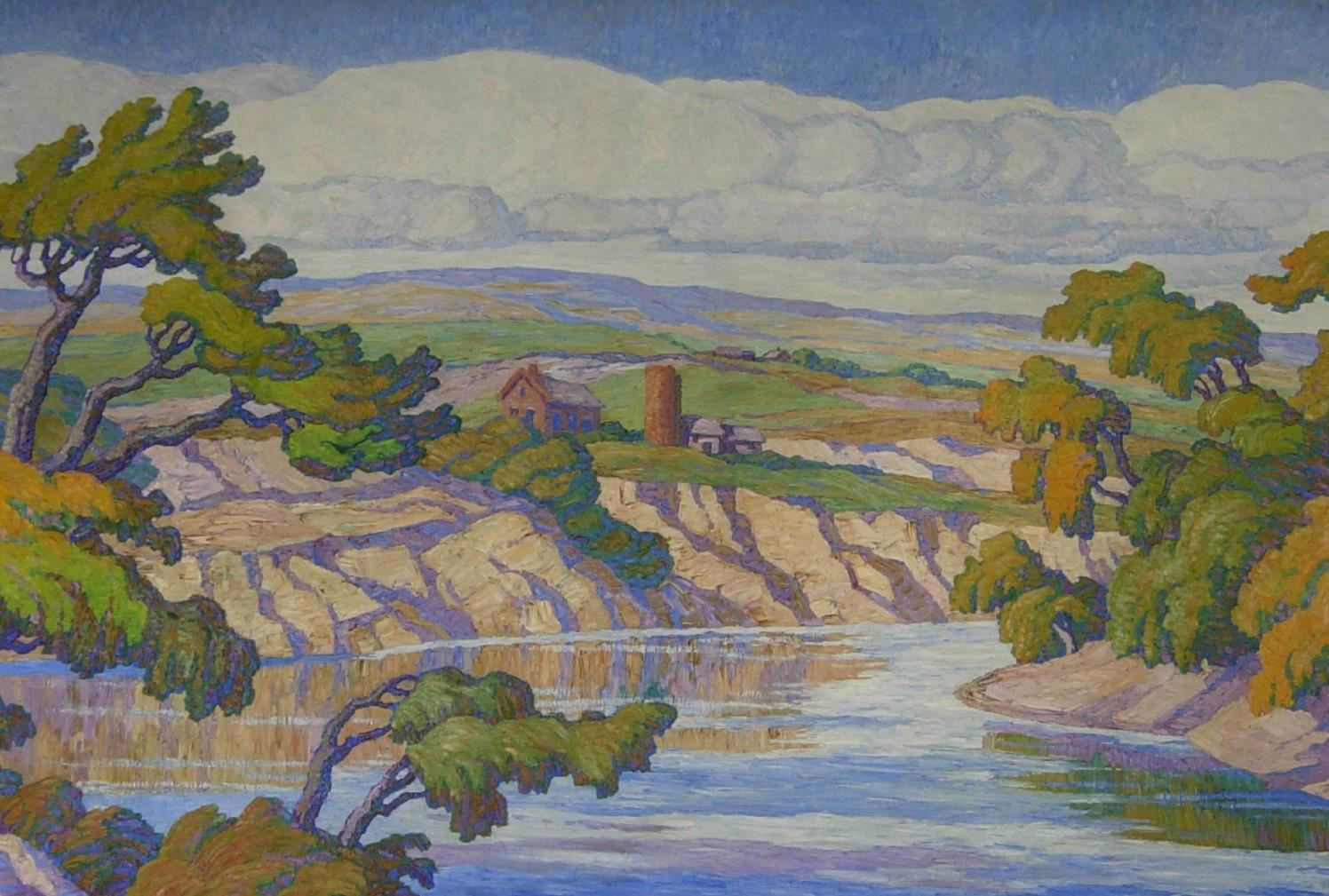 A New Deal for Public Art in the Free State
June 3, 2019
Between 1934 and 1943, the US Treasury Department's Section of Fine Arts commissioned over 1,600 murals and sculptures for post offices across the country. The state of Kansas is home to 29 of these artworks. How many of us have walked past these works of art at our local post office, not even giving them a second thought?
The murals were installed as part of the "Section" arts project, one of multiple arts programs created by the New Deal in the 1930s. However, this particular program was tasked with democratizing art and making it publicly accessible. Commissions for post office murals and sculptures were typically awarded through anonymous competition. And artists who received these commissions were directed to consult with local communities about the subject matter. As a Section administrator instructed an artist working on a Kansas mural: "give the public what they want."
The public mural program in Kansas is the focus of a new documentary film "A New Deal for Public Art in the Free State", produced by the Birger Sandzén Memorial Gallery in Lindsborg and Clio's Scroll Productions LLC, a production company comprised of historian Kara Heitz and filmmaker Graham Carroll. The film is supported by an HK Humanities for All Grant.
For the past year, Heitz and Carroll have been traveling across Kansas, filming post office murals, talking to individuals in these communities, digging around local historical societies and libraries, and interviewing historians and art experts in Kansas. According to the filmmakers, the resulting documentary explores "Kansas history and identity during the Great Depression and the New Deal."
The filmmakers learned that sometimes the mural process went off without a hitch. The people of Olathe widely praised their mural "The Mail Must Go Through" by Kansas-born artist Albert T. Reid. The painting portrays a stagecoach and horses determinedly pushing through a snowy Kansas landscape. Citizens of Olathe imagined it could be headed toward their own Mahaffie stagecoach stop along the Santa Fe Trail.
Of course, interactions between artists, the federal government, and local communities did not always run smoothly. After a long and protracted battle, Salina residents rejected a series of eight panels they felt included "grotesque" representations of life in central Kansas. It also didn't help that the commissioned artists were from New York City.
So, what do these painted and sculpted "snapshots" tell us about how Kansans saw themselves and their communities in the 1930s and 1940s? Come to an upcoming screening in Lawrence, Topeka, and Olathe and find out.
Join the Movement of Ideas:
VISIT the "Mail Must Go Through" mural by Albert T. Reid, formerly at the Olathe Post Office, now on display at the Olathe Public Library.
EXPLORE New Deal Art in this online exhibit from the Franklin Delano Roosevelt Library and Museum.
LEARN more about murals in Kansas by bringing Dave Loewenstein's Speakers Bureau presentation "If These Walls Could Talk: Kansas Murals" to your community.