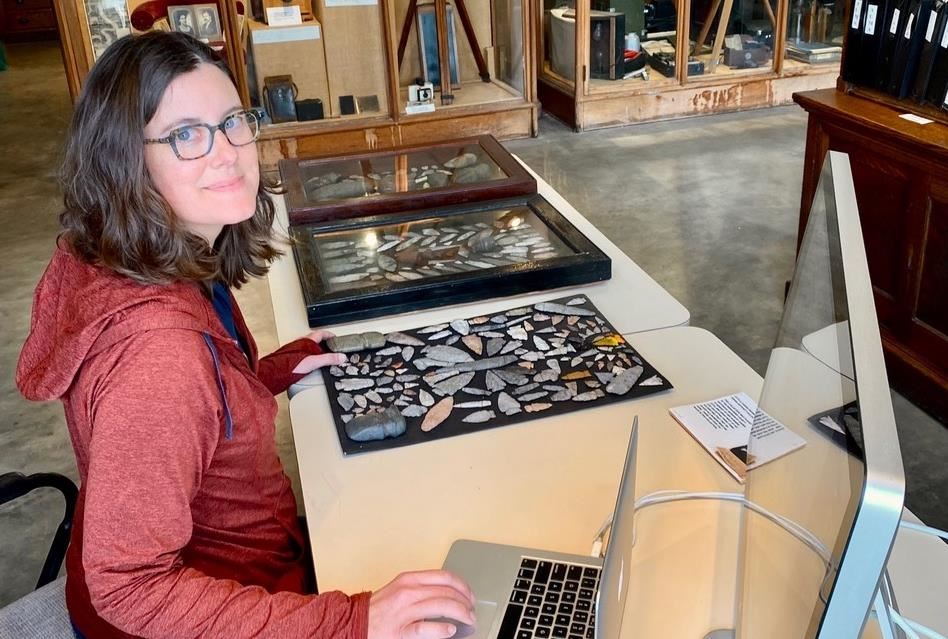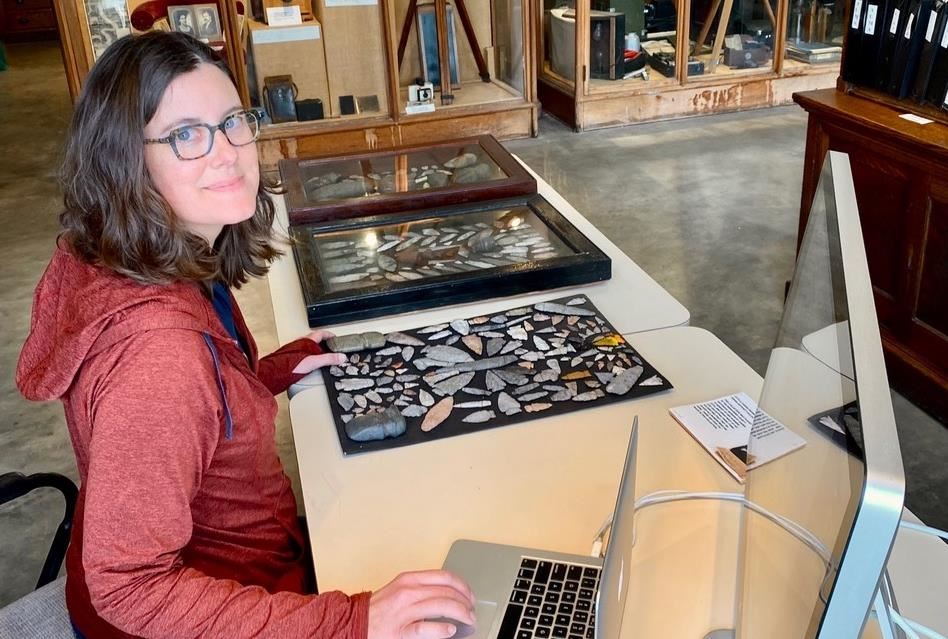 If These Tools Could Talk
October 13, 2022
Every one of the 2,200 artifacts in the Wabaunsee County Historical Society and Museum's collection of indigenous stone tools tells a story about the people who inhabited what is now Kansas dating back over 10,000 years to the Pleistocene or Ice Age. There are scallorn arrow points, corner notch dart points, and ground stone axes from the Woodland Period (0-1000 CE) that reflect the innovations of the bow and arrow, pottery, and gardening. Reconstructed pottery, beveled knives, and arrow points from the Plains Village Period (1200-1700 CE) are a window into a time when inhabitants lived in small settlements, grew seasonal crops, and hunted bison. A collection of dart points, knives, and axes date back to the Archaic Period of 6,000-0 BCE when the Munker's Creek people lived in what is now Wabaunsee County.
Caretaking artifacts that are this old – thousands and thousands of years old – is a big responsibility. The staff at the Wabaunsee County Historical Society and Museum knew right where to turn. They applied for an HK Culture Preservation Grant to help organize and catalog the collection in preparation for a new exhibition scheduled to open next summer.
Marci Spaw, director of the society and project director, shared "(HK) has been in the realm of our organization for many years. We know this is a resource we can turn to when we have an idea but we don't have the capacity to pull it off."
The historical society is working with an archaeologist to better understand what they have and to learn how to display the materials in a way that honors the stories of the indigenous populations who lived here before written historical records existed and before the arrival of European Americans. Plans include a timeline that will show when the tools were used and how the tools were used.
"I'd like people to know that when they come to see our exhibit, it will be more than they expect," Spaw said. "Our goal as a historical society in general is to represent under-told stories and things people haven't thought about before."
Culture Preservation grants for projects that catalog and preserve artifacts that tell the story of Kansas history and culture are available. Contact Leslie VonHolten, HK Director of Grants and Outreach, for more information.
Join the Movement of Ideas